ALL PUPS ARE RESERVED!!! This little guy is a true cuddle bug!!!  He likes to play and explore, but his favorite thing is to be held in your arms.  He is always at my side, following me around.  Loves our kids, and always begging them to . . .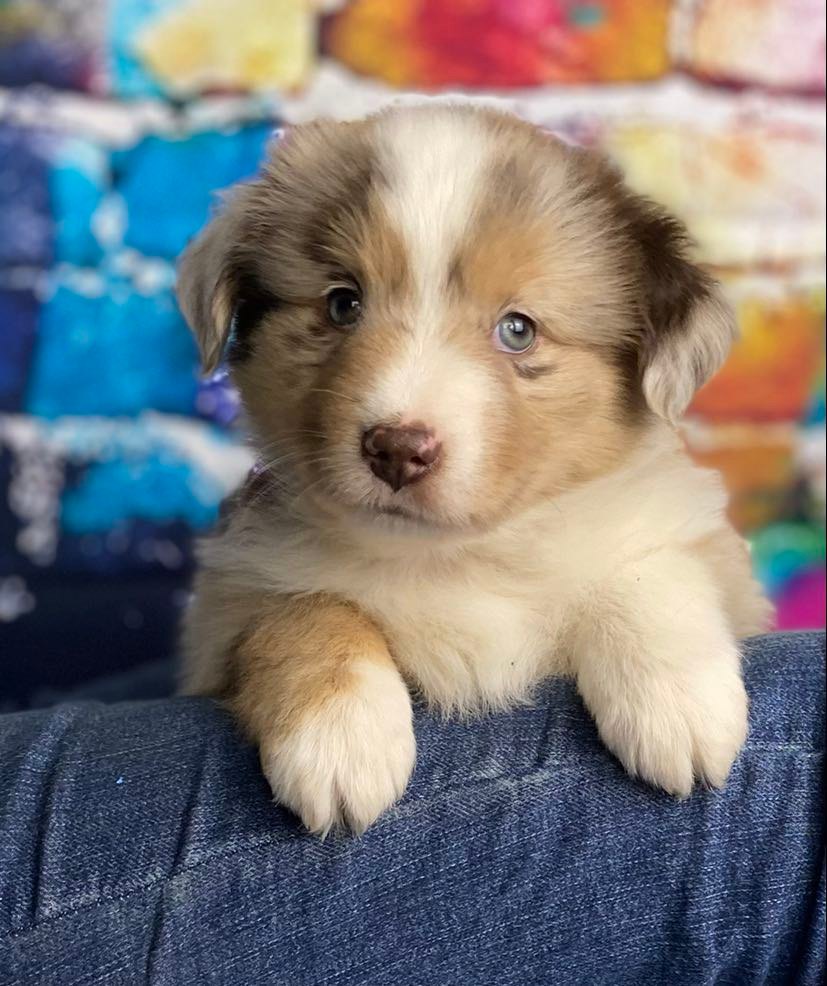 Elsa & Enzo puppies are here!!! 6 MERLES born on Thanksgiving!!! We are very blessed!!  We have: 4 red merle males, 1 blue merle male, 1 blue merle female!!  Pups will be large toy – mini size at 13-16″ and 20-35lb depending on . . .

These pups are reserved!! Eve and Enzo have welcomed 4 pups!!!  Miniature Australian Shepherd Puppies for Sale!  SO EXCITED for this all red cross!!!  We have:  2 red merle males, 1 red tri male, 1 red merle female!!!  Individual pics in a . . .

     What a wonderful Christmas Eve present!!!  Elsa gave birth to 4 females, 1 male!!!!  Stunning pups!!!!  These puppies have their beautiful tails intact!!  Click this page for info on mini aussies with tails!!  click here . . .