Cash & Raspberry Puppies are here!!
These will be toy australian shepherds, 10-13″ and 10-15lbs at maturity!!
One red tri male with blue eyes, one red merle female!!!
Cash, the sire, is our tiny blue eyed tri standing 10″ and 10lbs!!  He is our little prince charming, with the most amazing loving temperament.  He is incredible with our kids, and is a big social butterfly.  Be sure to read more about Cash and see LOTS more pics here:  Cash
Raspberry, the mama, is our tiny red (brown) merle girl, standing 12″ and 12 lbs!!  Raspberry is a very sweet cuddly girl, bonds very strongly with her family.  She is always right with us, and is the definition of a velcro dog!  To read more about Raspberry and lots of pics, click here:  Raspberry
Both Cash and Raspberry come from champion bloodlines
These puppies will have amazing family friendly temperaments, they will be smart, devoted and loving.
We work very hard preparing our puppies for their new families, using puppy culture methods to ensure our puppies have smooth transitions to their new homes.  To read more about the way we raise our puppies, check out this page:  How We Raise Our Puppies
If you would like to learn more about purchasing one of our toy australian shepherd puppies for sale, please contact us!  
If you would like more info on the puppy purchase process,  including pricing, click here! 
Stunning red (brown) blue eyed tri male!!  PRICED AT $3200 FIRM  – priced higher than our usual prices because of his very rare coloring.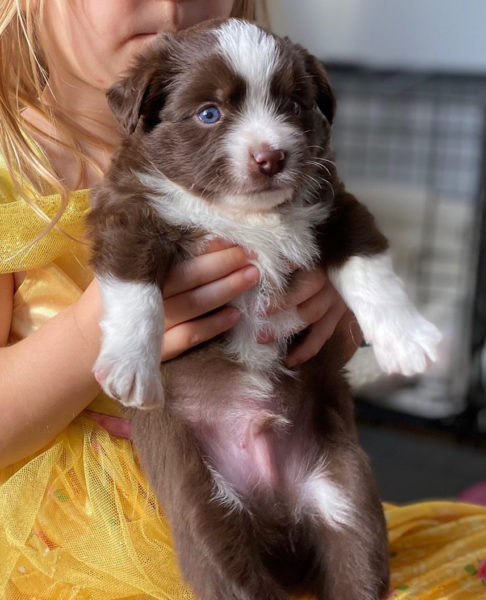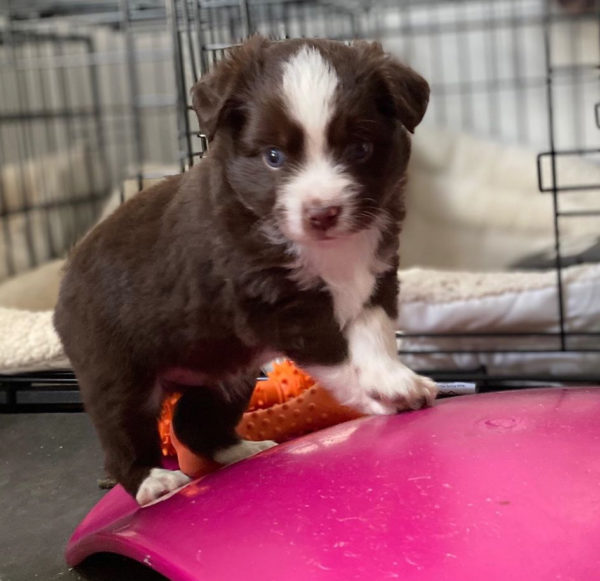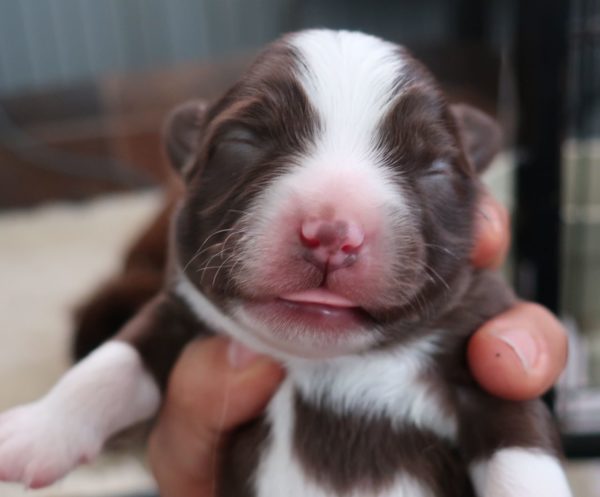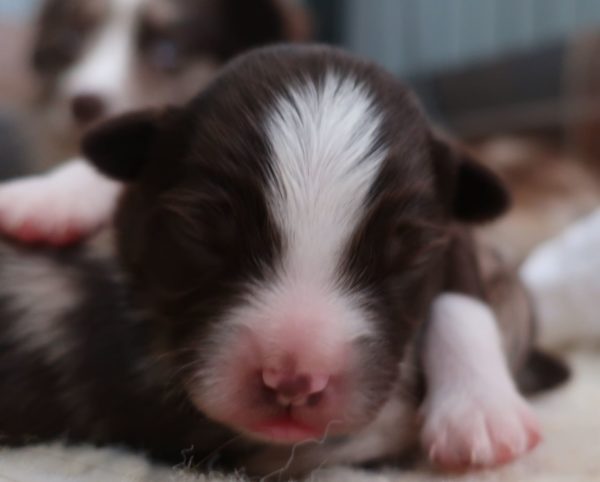 RESERVED Red (brown) Merle female, perfect white markings, eyes look blue at 4 weeks!! RESERVED – Congrats Shirley & Brian!!