Elsa & Cash puppies are Here!!!!!   
Elsa gave birth to 4 healthy pups May 6!!  She was even kind enough to have them during the day!  Thank you Elsa!!!  There are 2 blue merle males, 1 black tri male, and 1 black tri female.  These pups are RESERVED for families on our deposit list.  Contact us for info on getting on our deposit list for future litters.
These pups will have amazing temperaments, just like mom and dad.  They are full panel clear on aussie testing, and will range between 13-16″ 20-30 lbs full grown.  So far all 4 pups are equal in size.  The blue merle males have almost identical markings, one is a bit darker shade of merle.  So cute!!  The tri male has an adorable spot on his head!  Tri female has such cute face markings, she will be a head turner!!  LOVE THIS LITTER!!!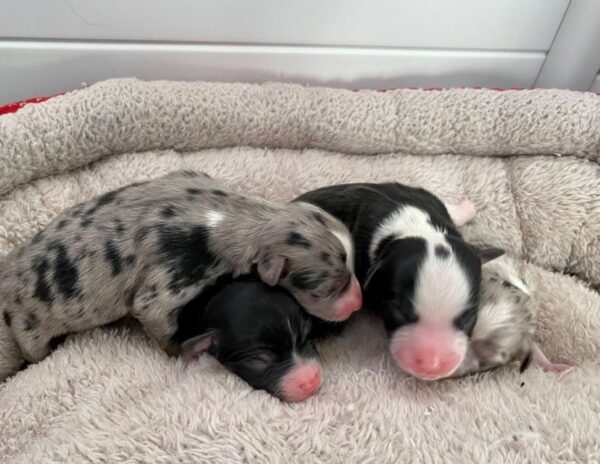 Pics taken 6/26-28.  Out exploring the "Big kid yard!"  and learning about water (supervised of course) in the kiddie pools!  Here's a link to videos, lots more to check out on my channel!   https://www.youtube.com/watch?v=mYfkoDY0M8o
More pics!  What can be cuter than kids & puppies playing in a tent?!?!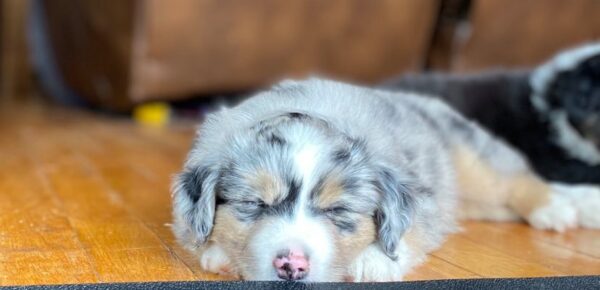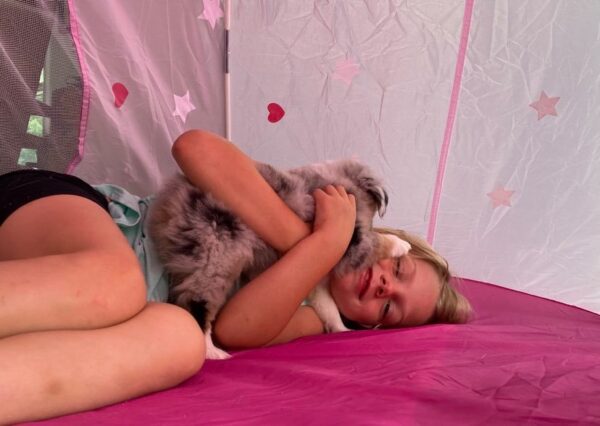 Puppy Pics taken 6/22!!  Also more videos!!!  Here's the link (there's several videos from today check them all out!) !! https://www.youtube.com/watch?v=gAEJJHxELh8
Puppy pics taken 6/15 and 6/16!  Almost 6 weeks old!!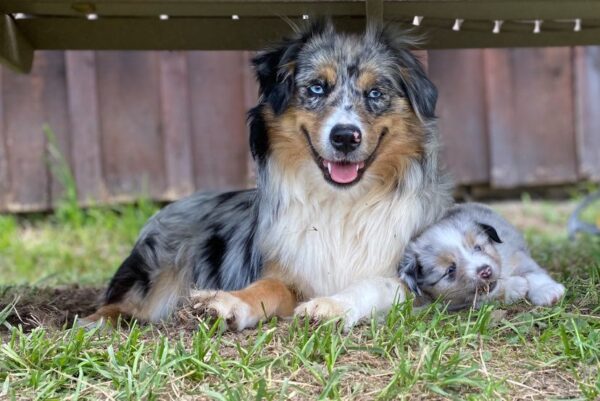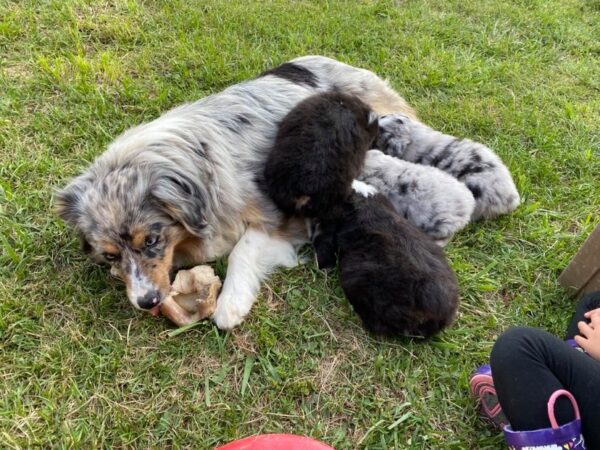 Puppies are exploring the world!  Getting so fun!!  Pics taken June 7!  Also uploaded some videos of pups playing, heres the link! https://www.youtube.com/watch?v=lr-KgSWEFv4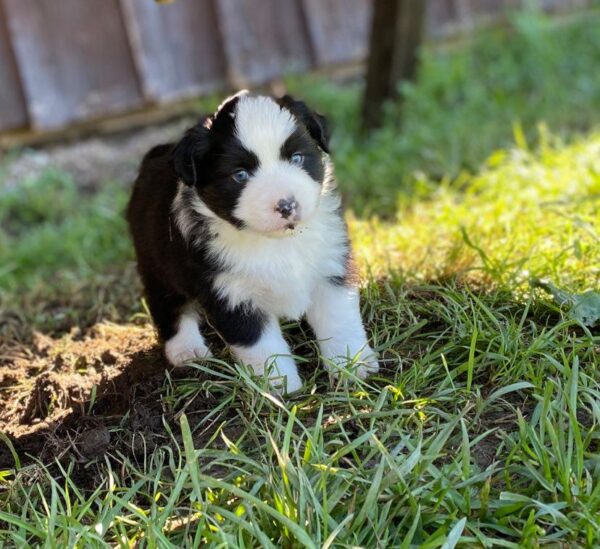 Lots of first's this week for these babies!!  They have been busy learning about litter training, eating mushy puppy food, and got to start playing outside!!!  It's so fun to watch these guys start to explore the world!!  Pics taken May 31!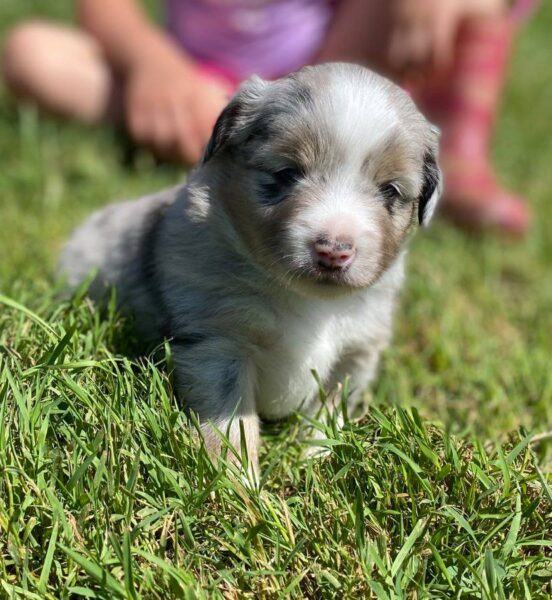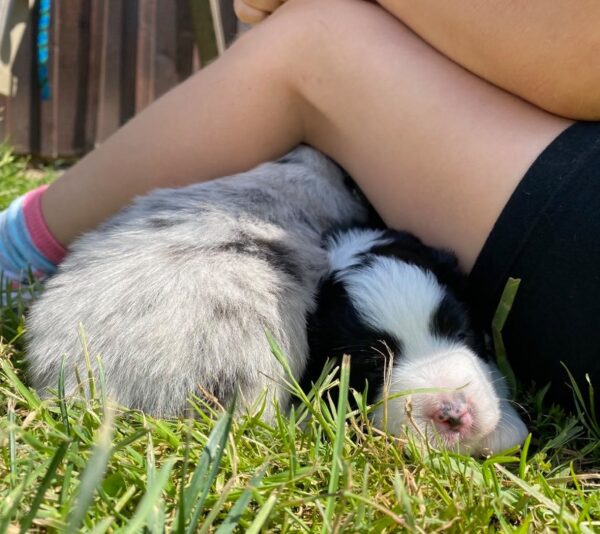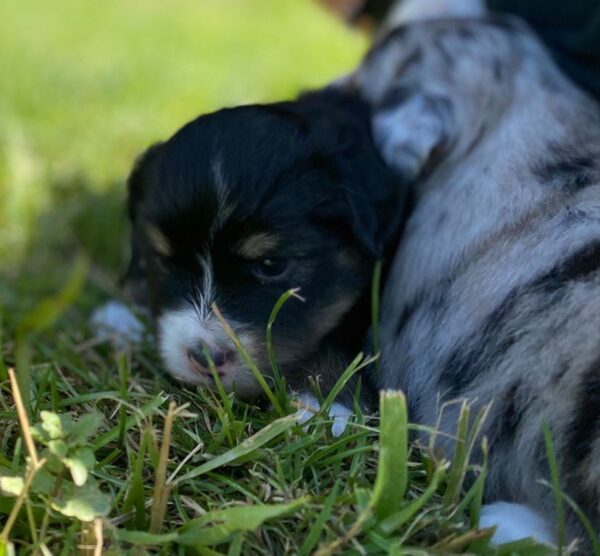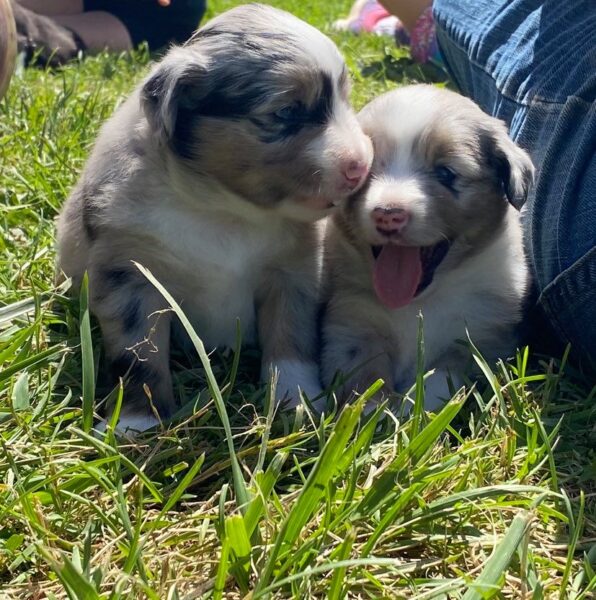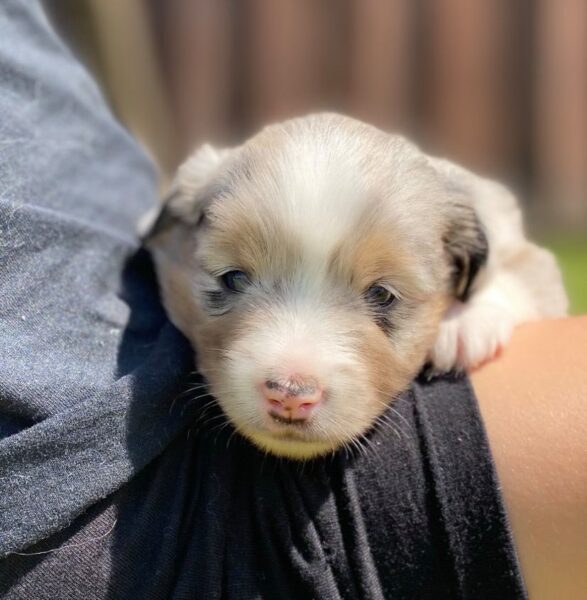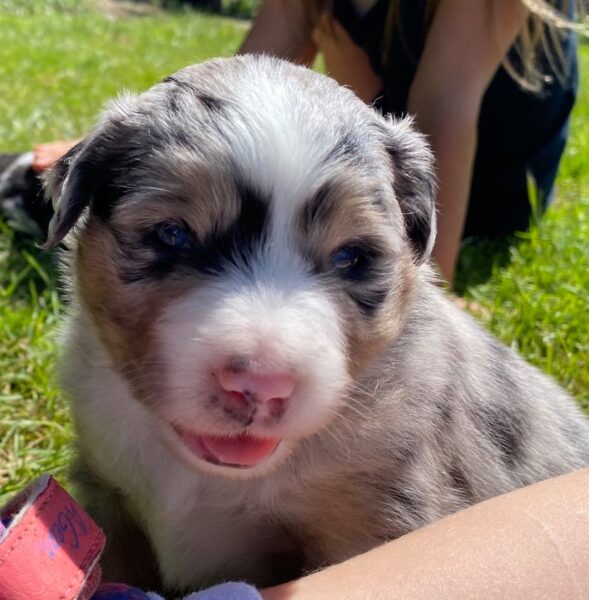 HELLO WORLD!!!  WE SEE EYES!!!!  Still unsure which eyes will stay blue, but goodness are these pups chubby and happy!!!  Pics taken May 24!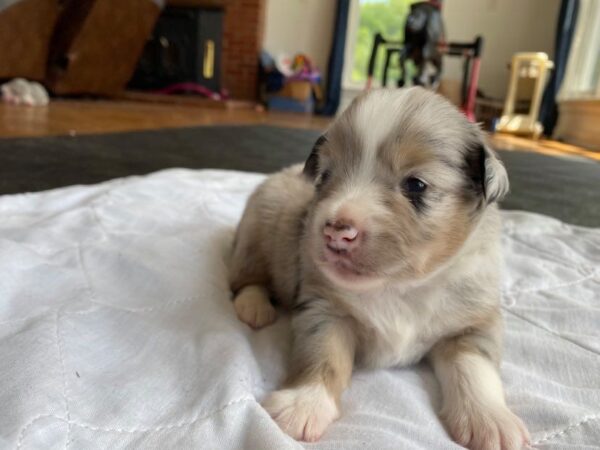 Oh my goodness, these babies are so chubby!!! I just love chubby puppies!!!  So precious!!!  Pics taken May 13th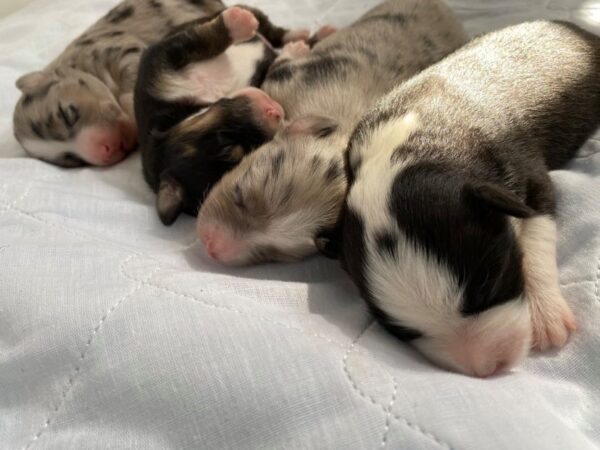 Blue Merle Male 1: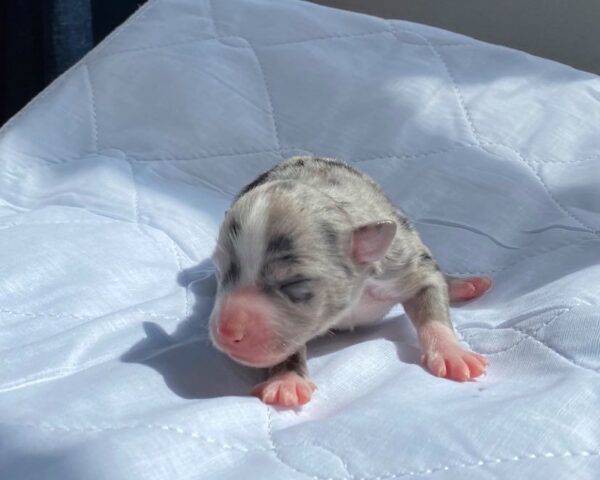 Black tri male:
Blue merle male 2: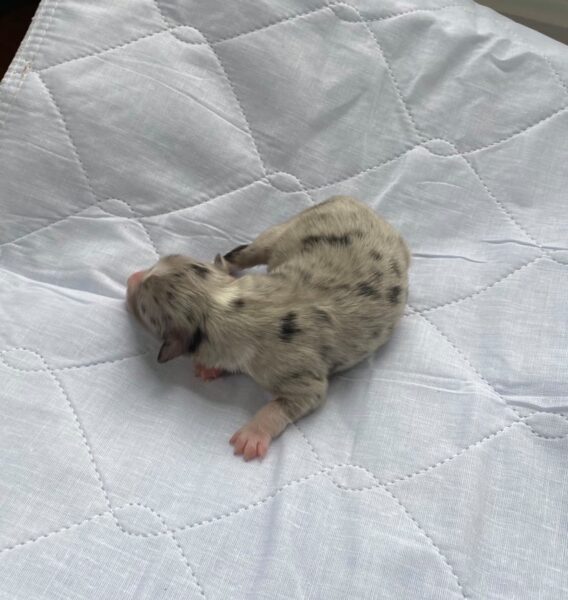 Black Tri Female:
Links below of Parents Elsa & Cash:
Elsa pictured above, Cash below!  Click the pics to see each of their individual pages with lots of pics and info!