Sophie had a litter of 5!!!  AND OMG THEY ARE STUNNING!!!  These will be toys, 10-14″ !  Full panel clear!  WOWZA Check out these beautiful COLORS!!!  2 blue merle females, 1 blue merle male, 1 black tri male, 1 red tri male!!!!  These lucky pups are RESERVED for our deposit list!!  Contact us for info on puppy pick process.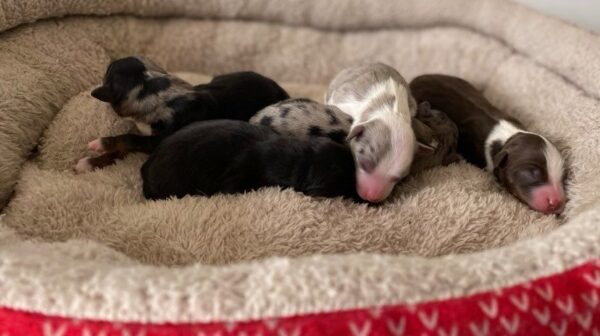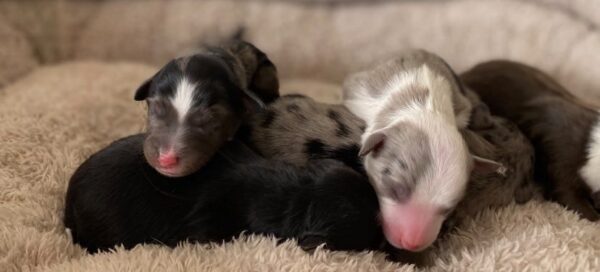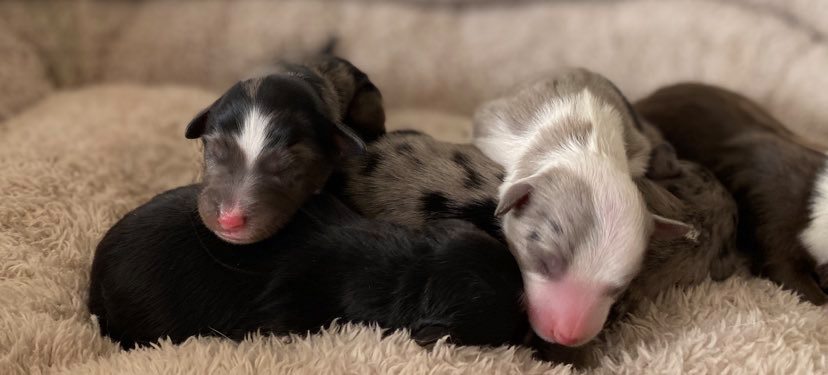 Pics taken Aug 4th by the talented photographer (and my good friend) Anna Shields!!!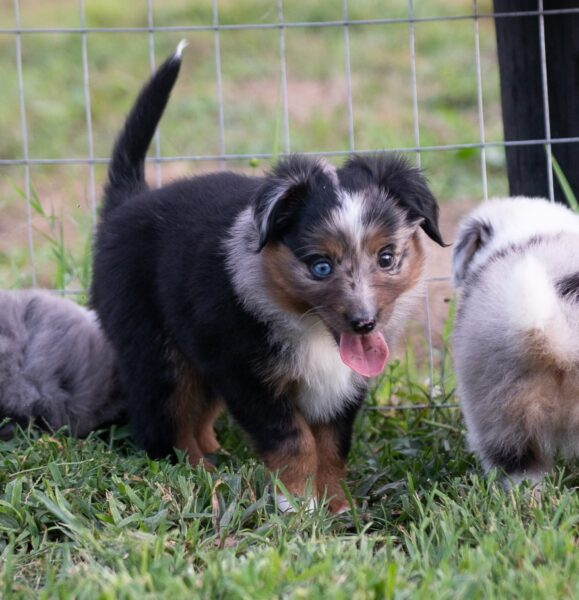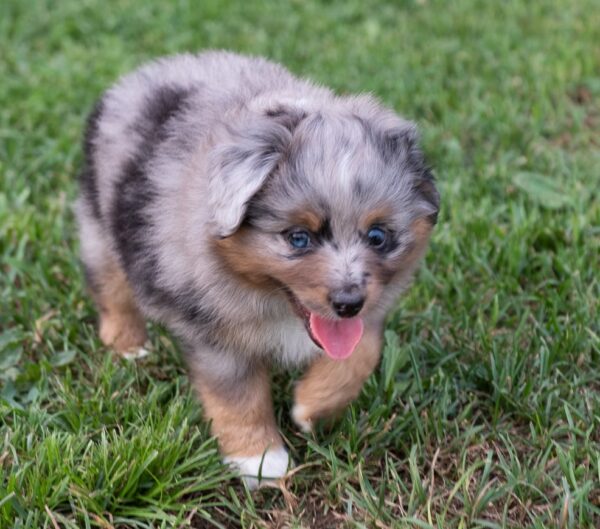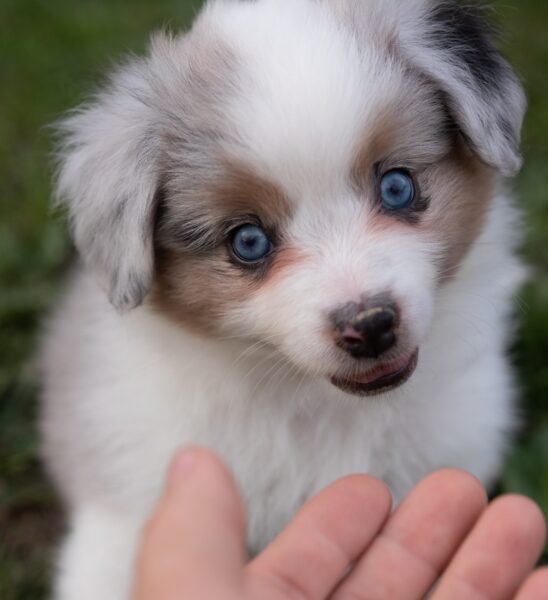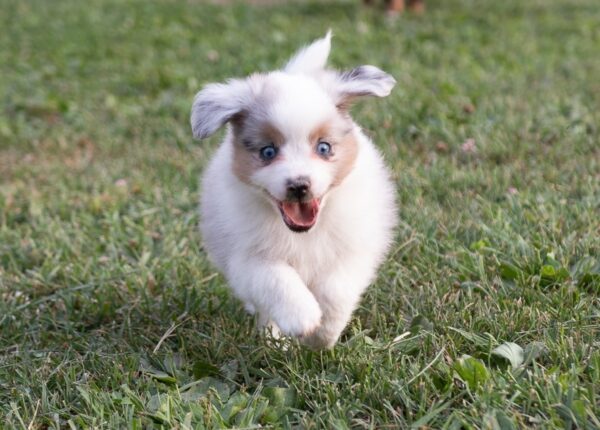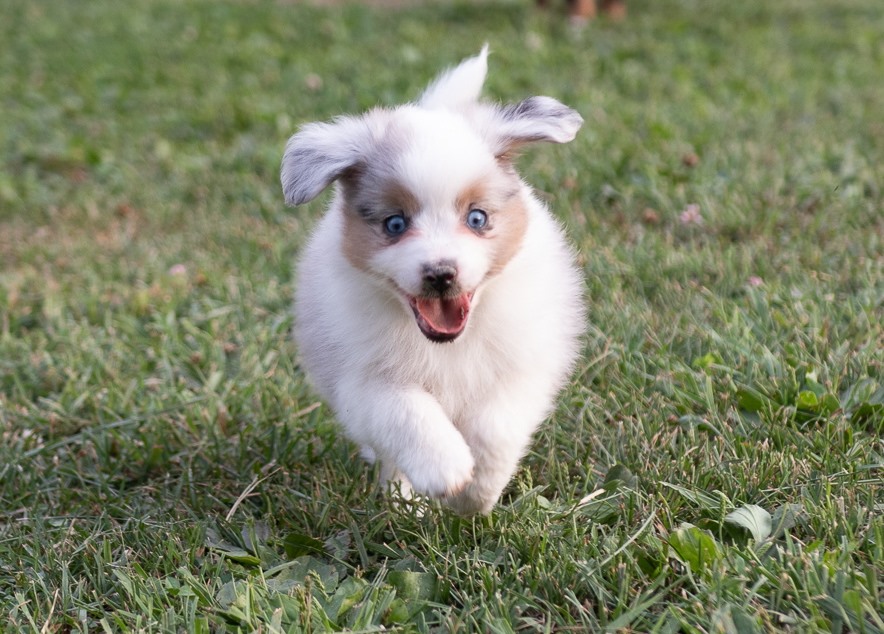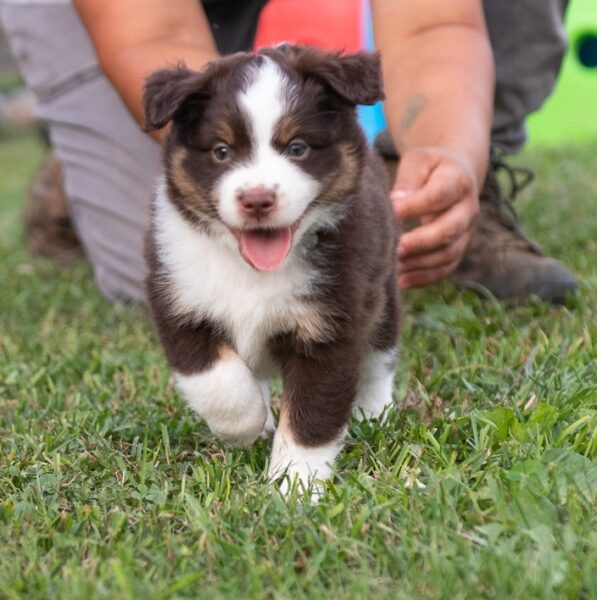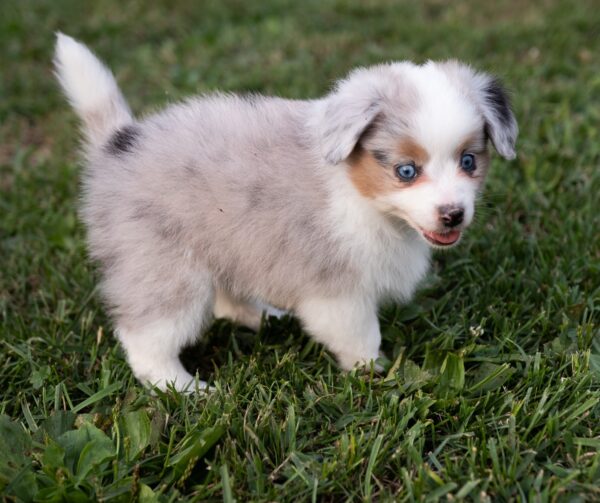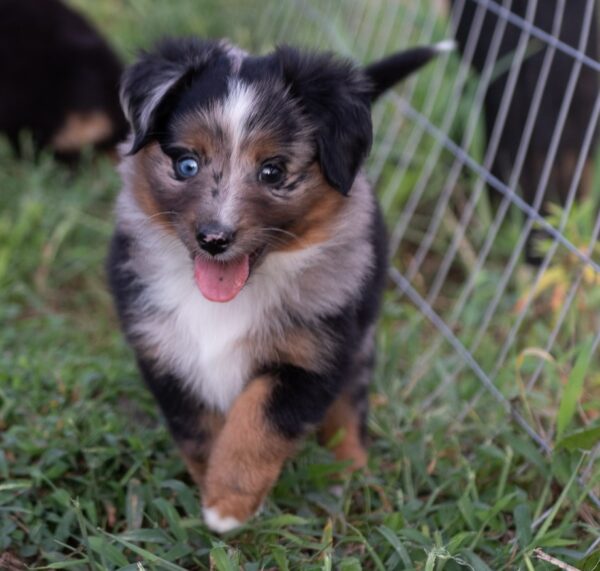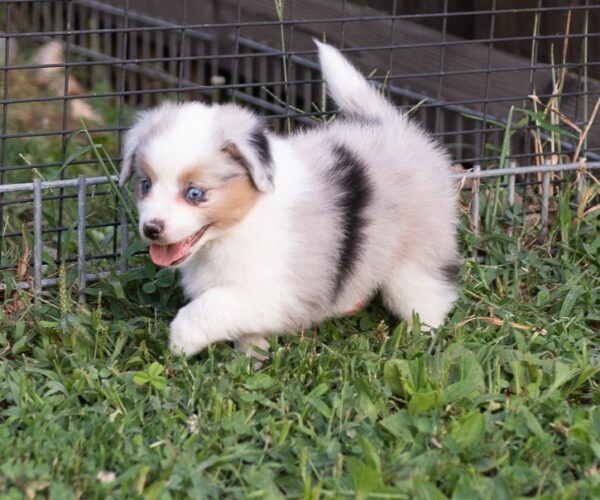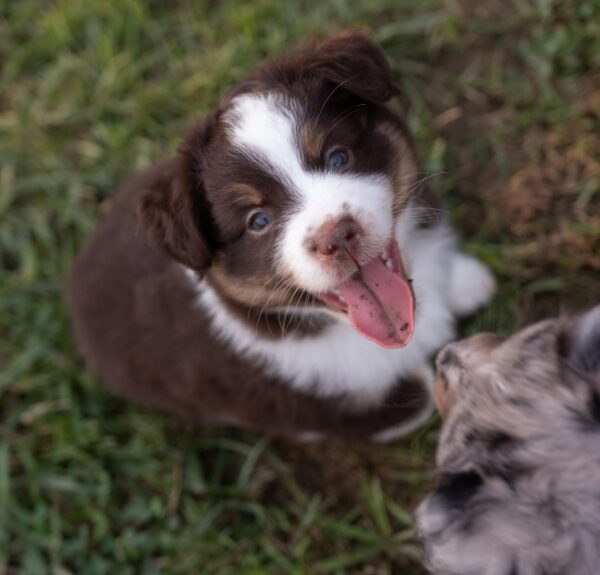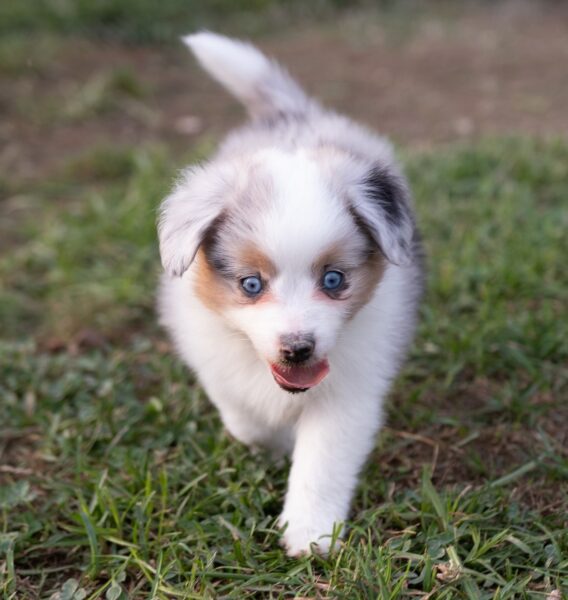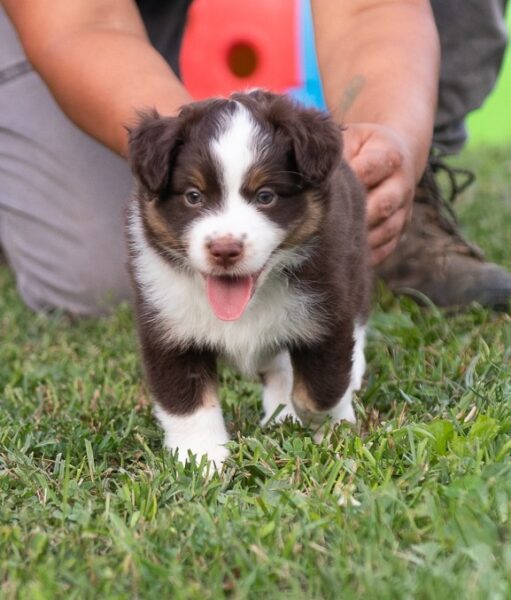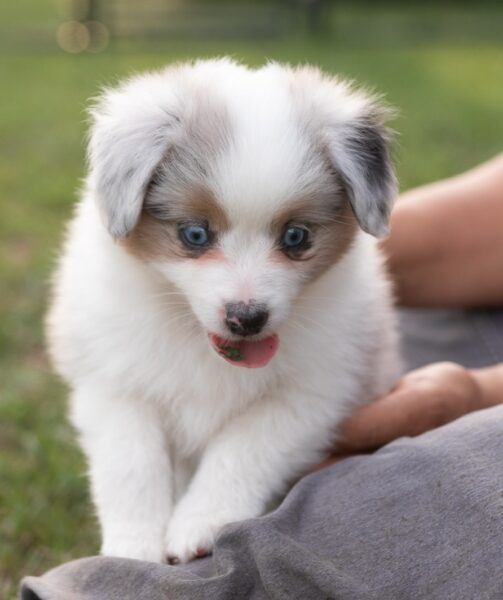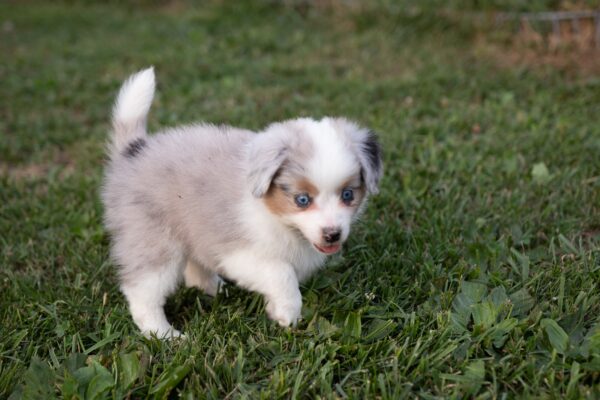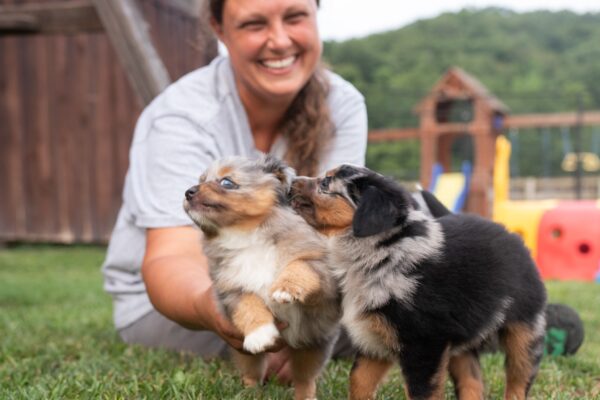 Pics taken 7/28 – 7/29!!  More videos playing too!!  Pups are having so much fun exploring.  they've started to play in the big yard, where they LOVE the dirt pile, they have a blast digging!!  Heres a couple videos, more on my channel on youtube!: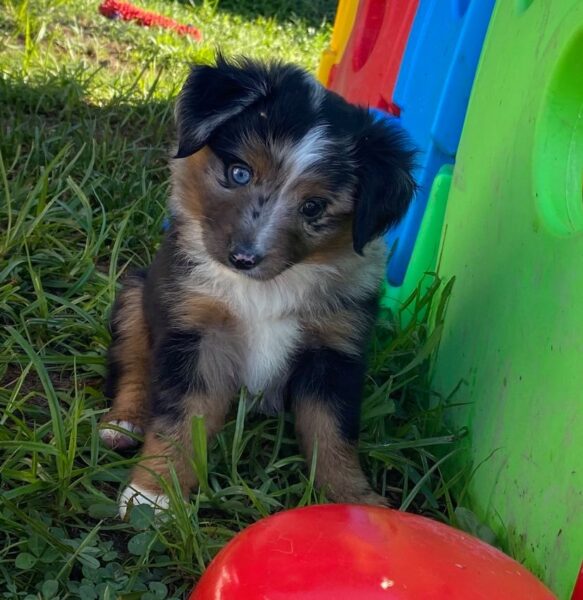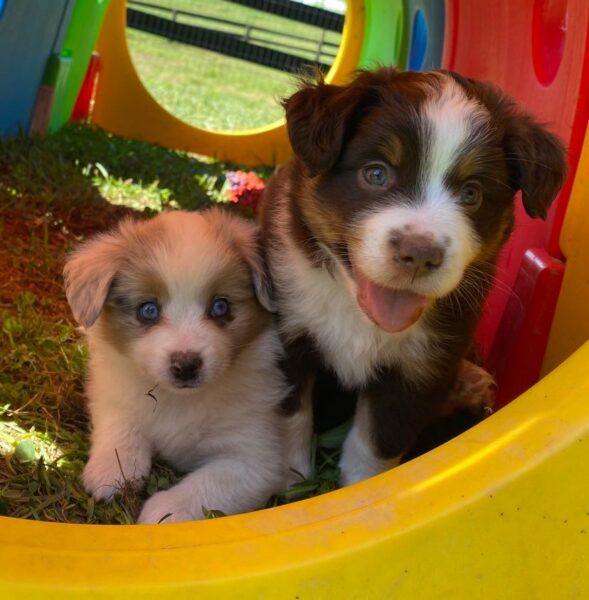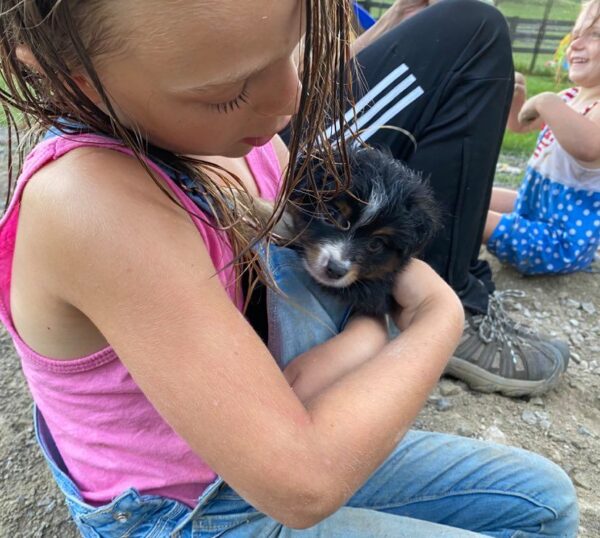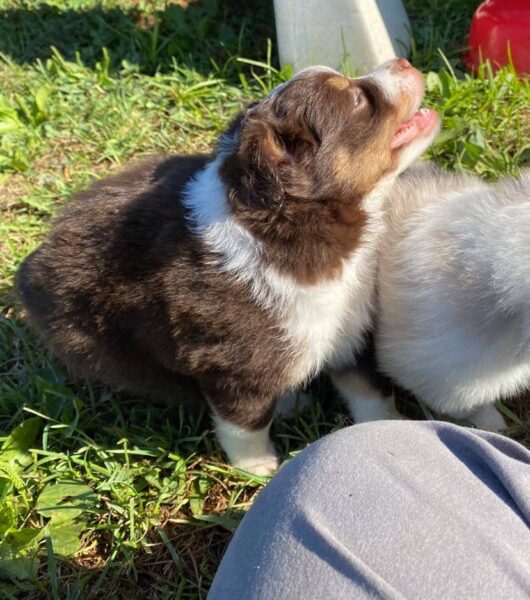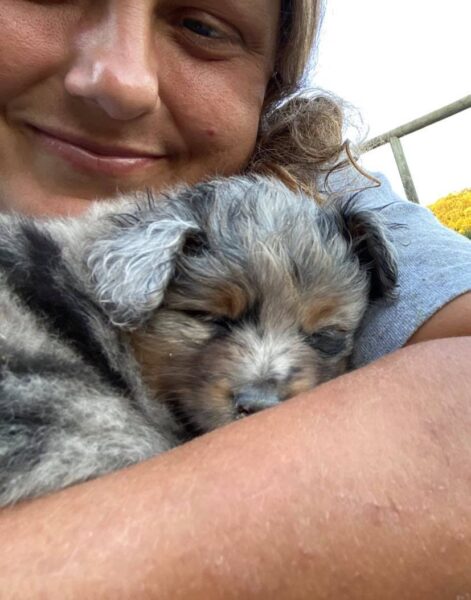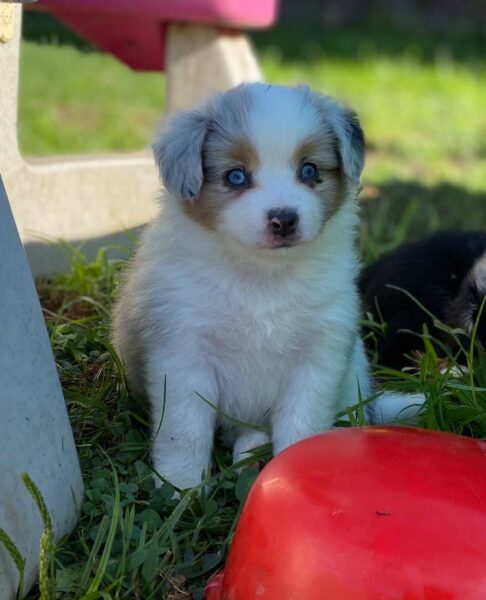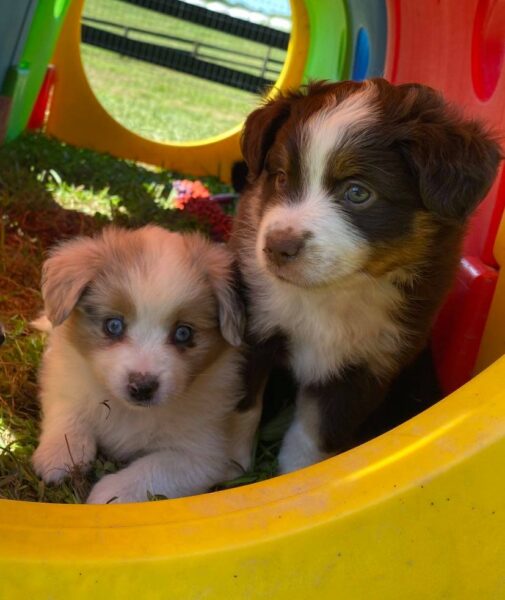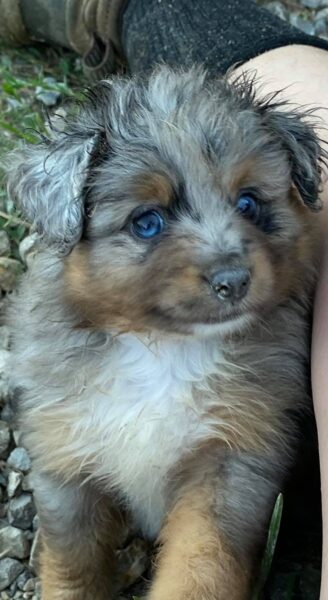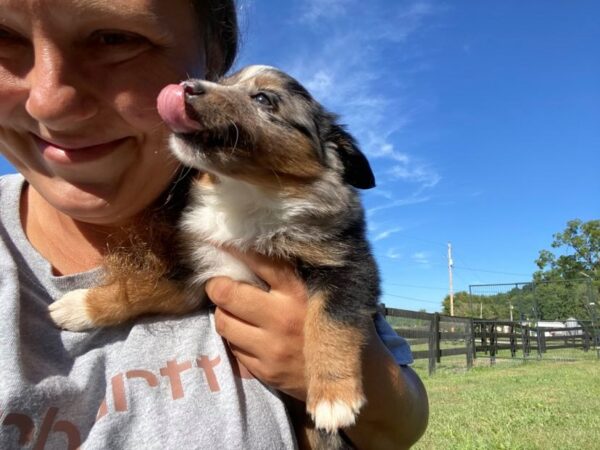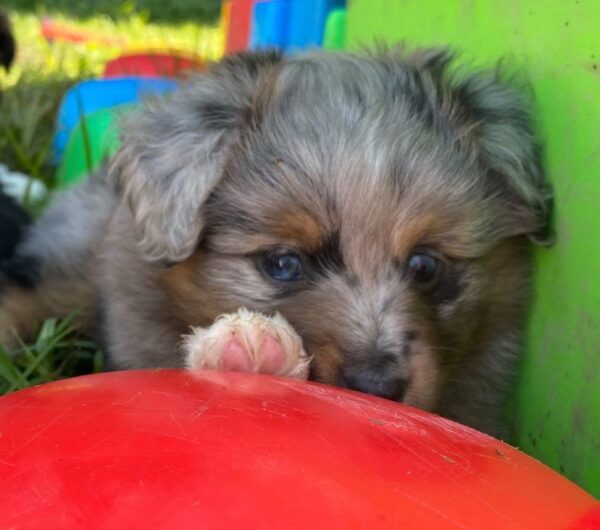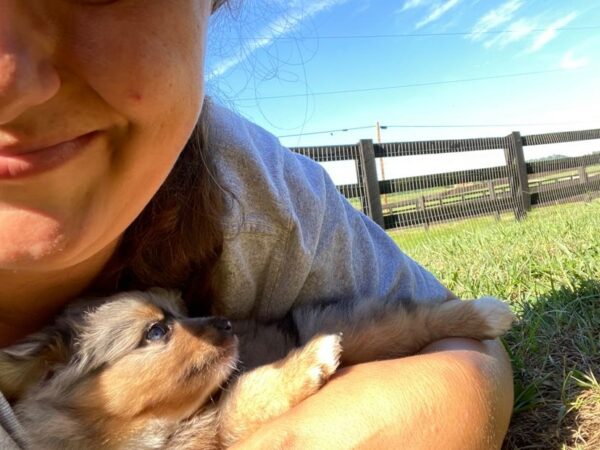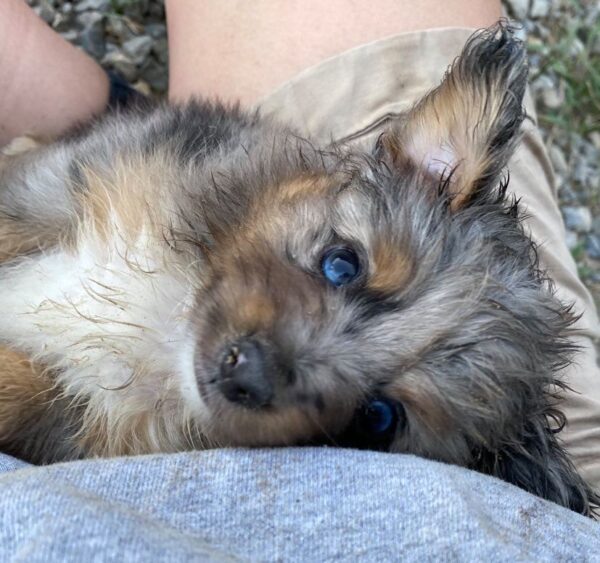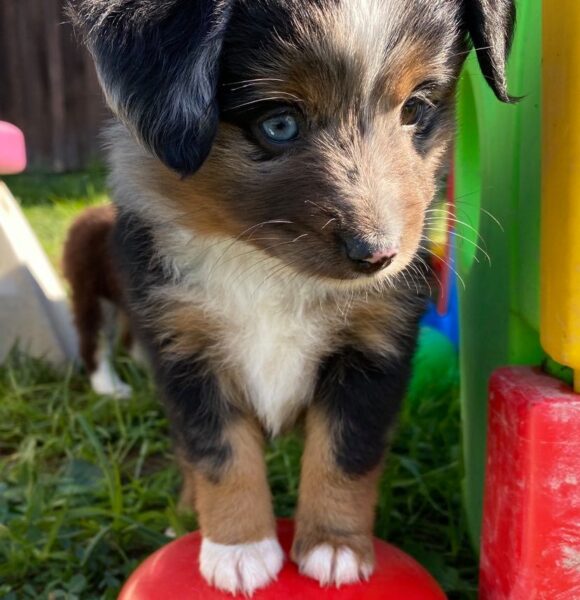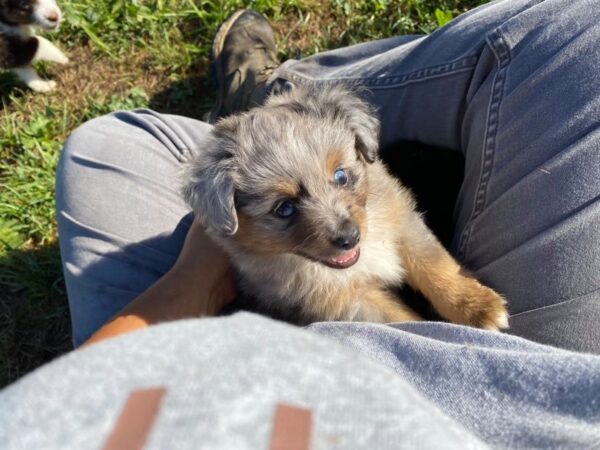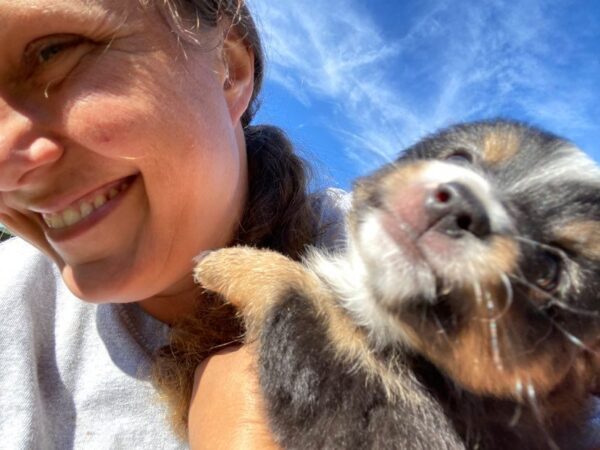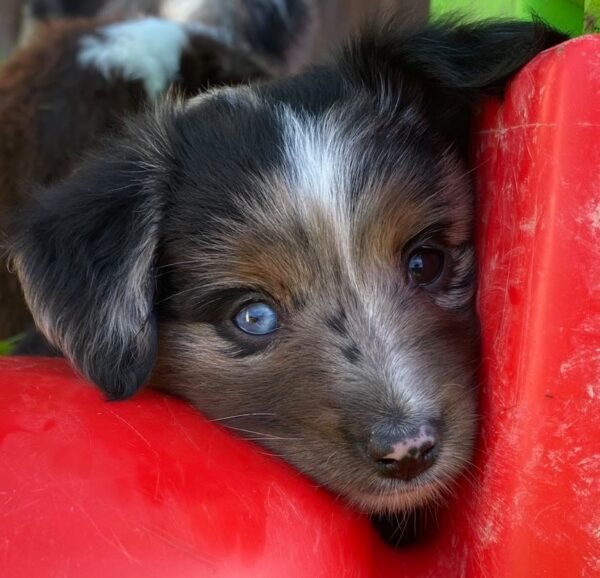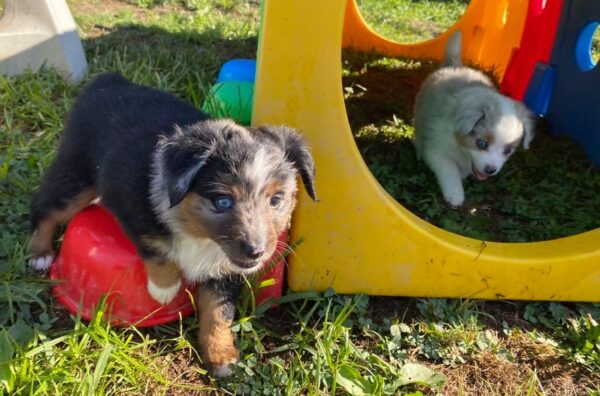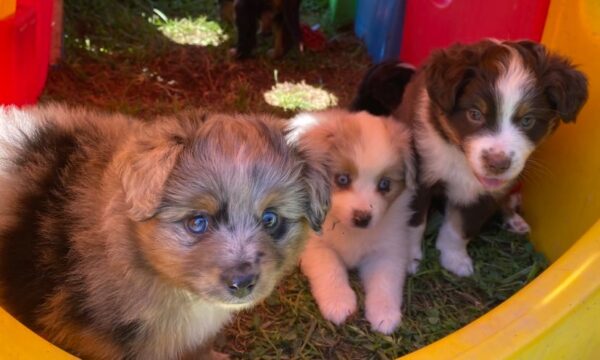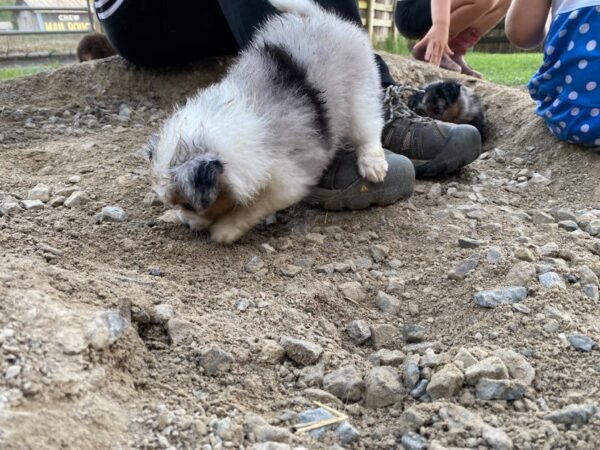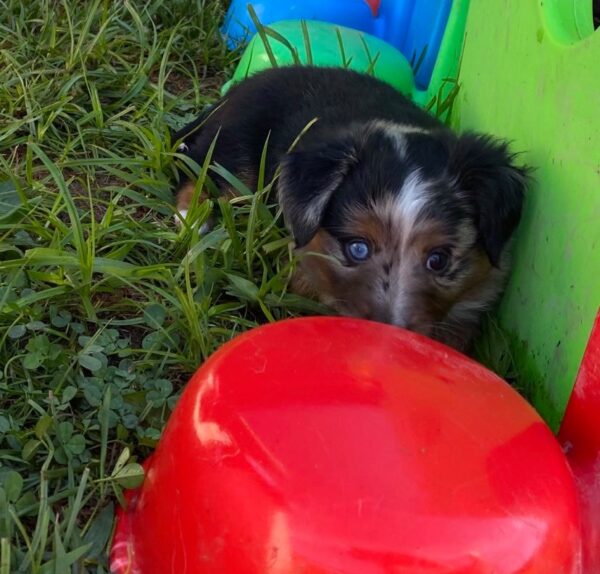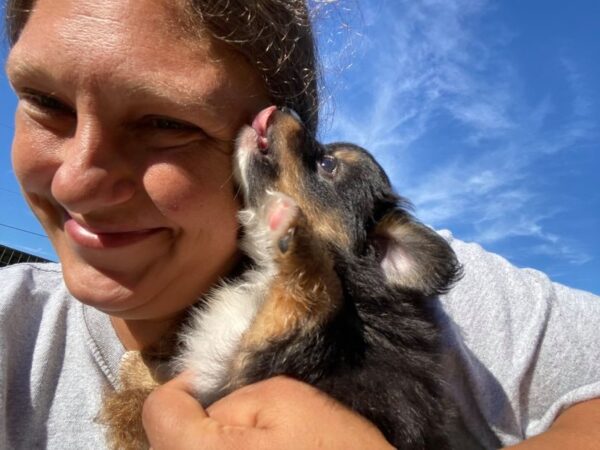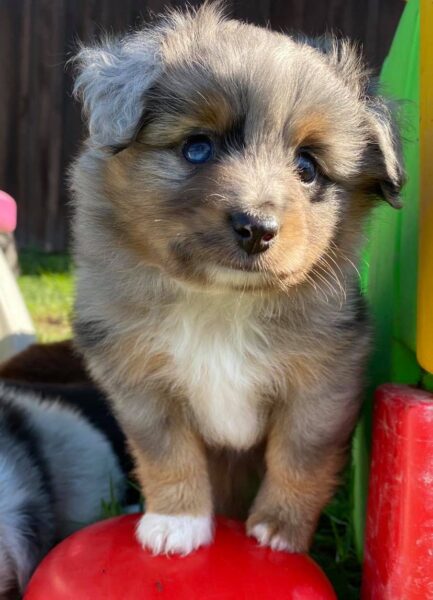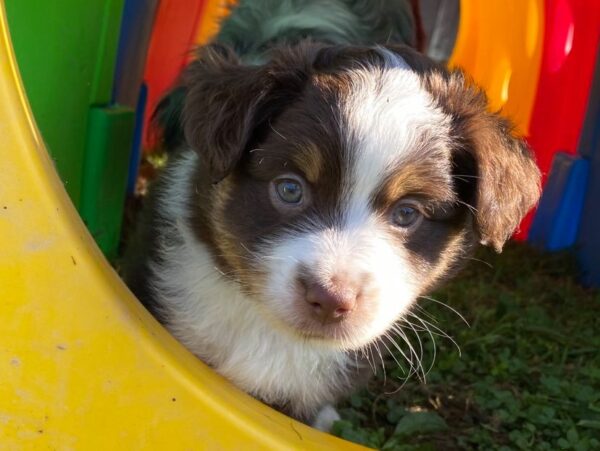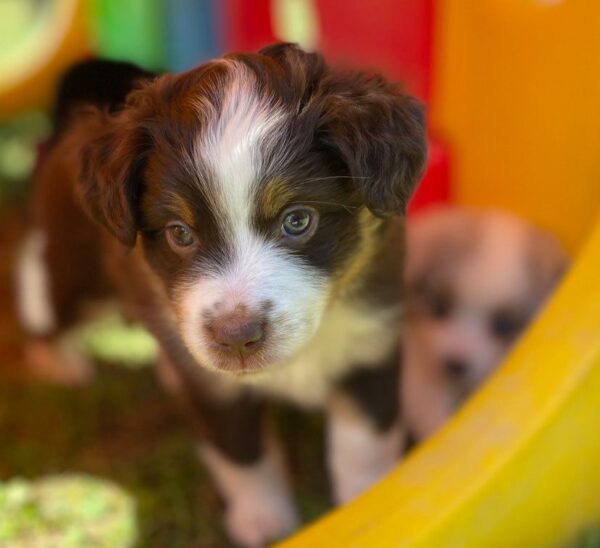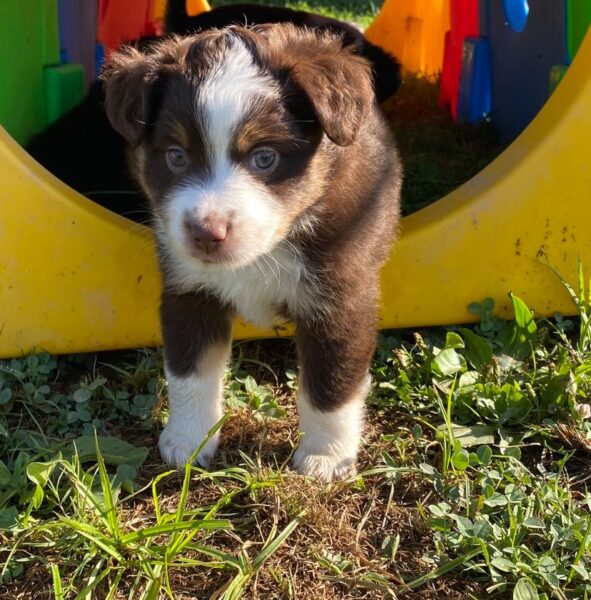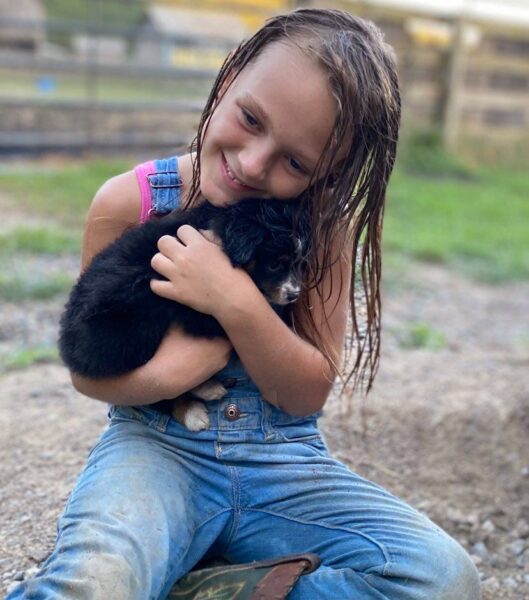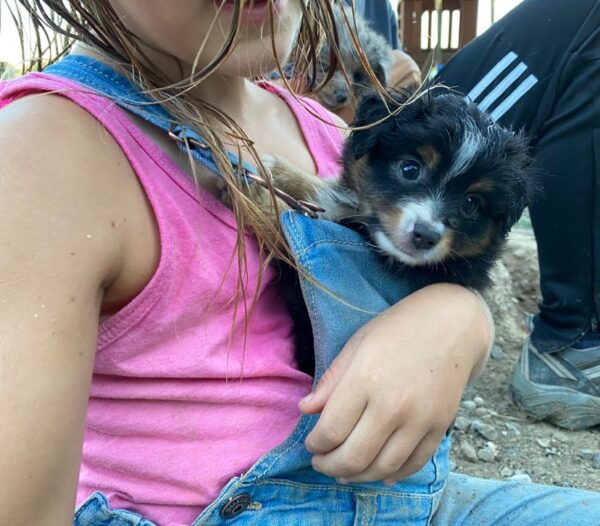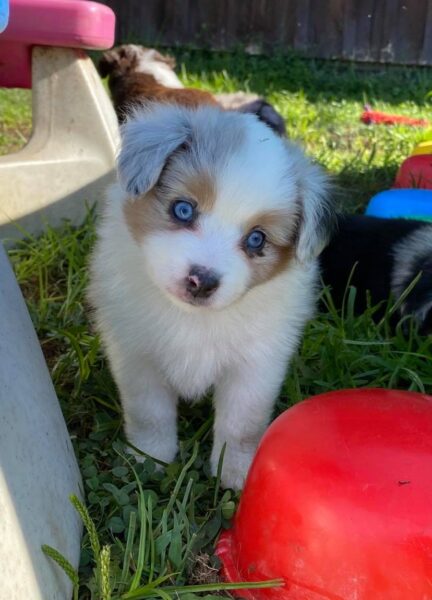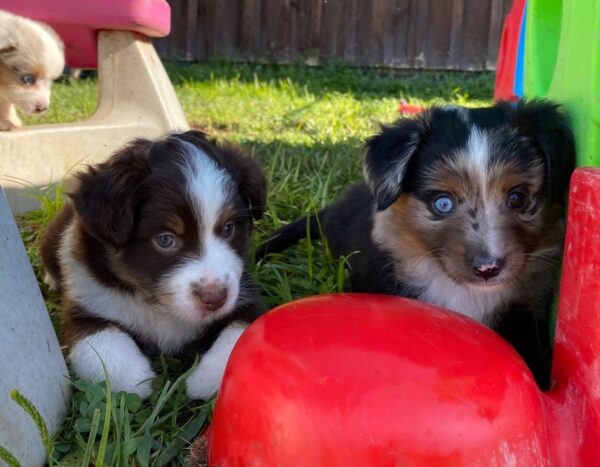 Pics taken 7/23!!  Here's a link to video playing outside (lots of videos, be sure to check them all out, just click on my channel to see them all):   https://www.youtube.com/watch?v=suavauZTKok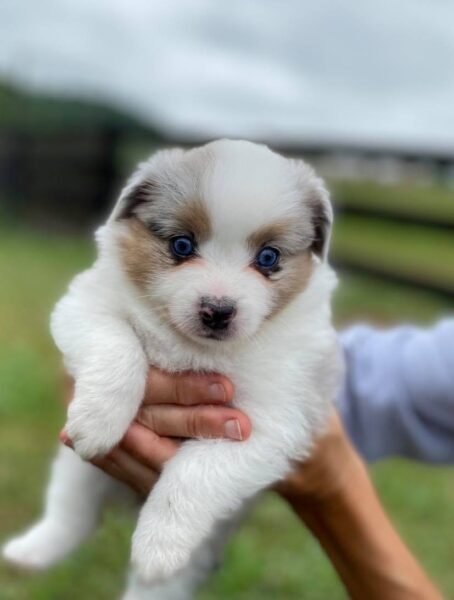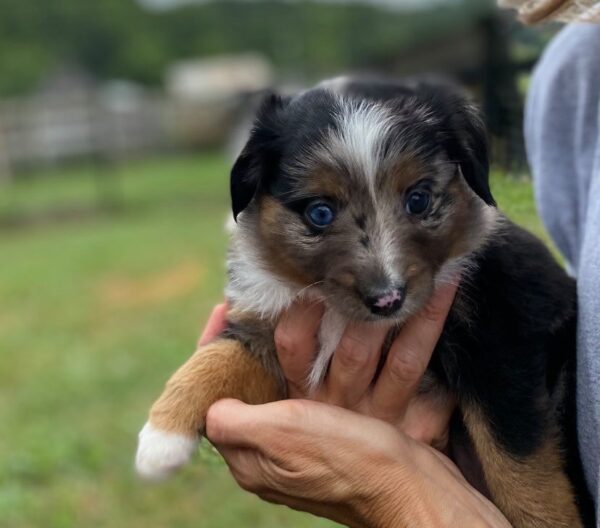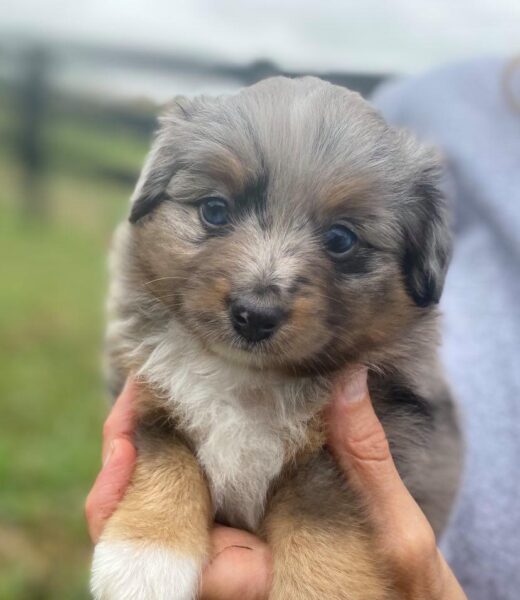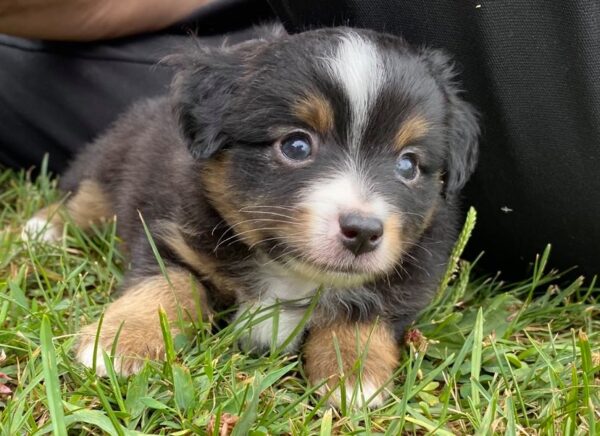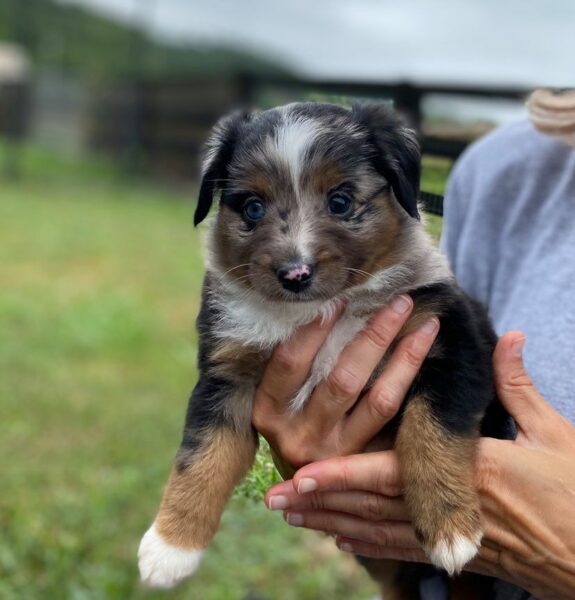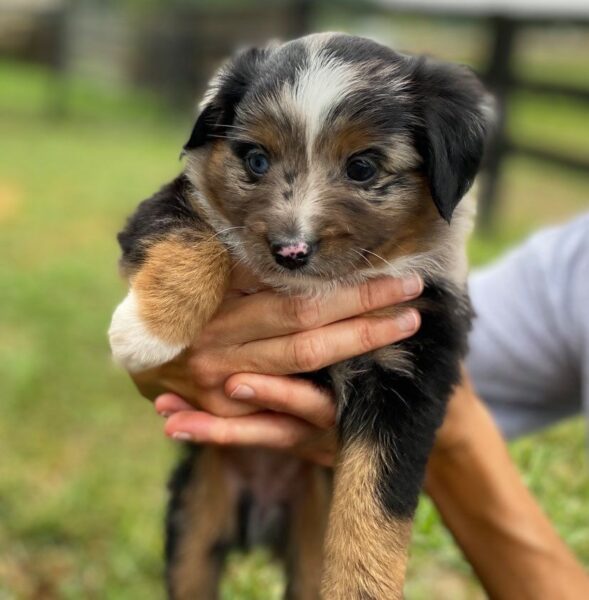 Pics taken 7/20!!  TOO CUTE!!!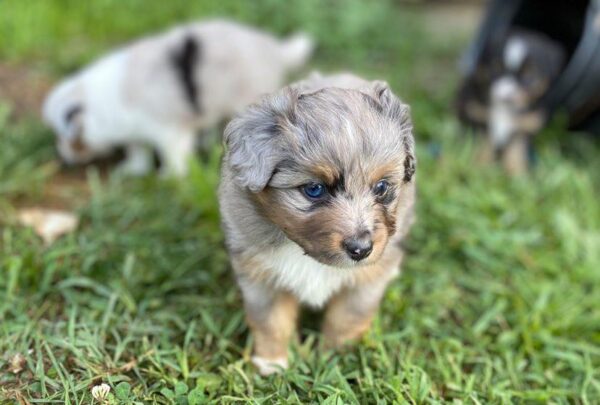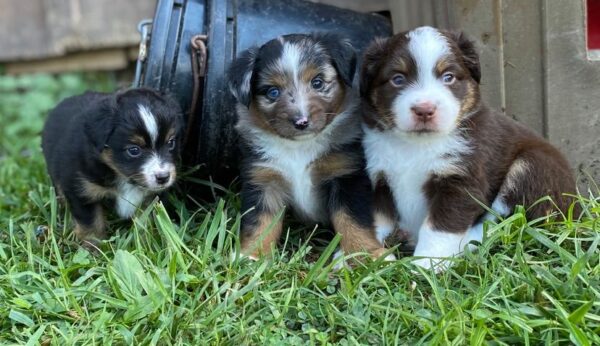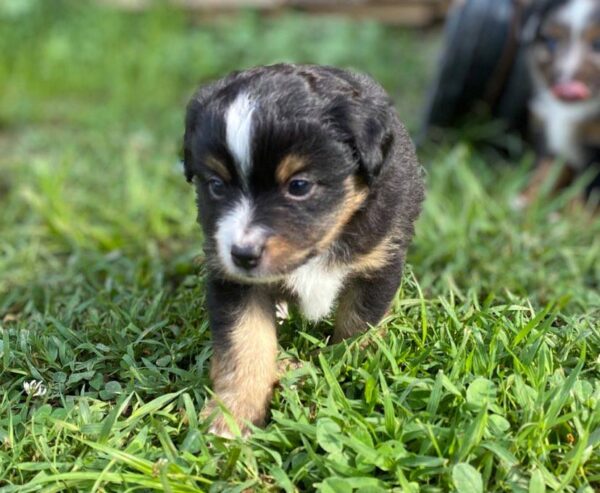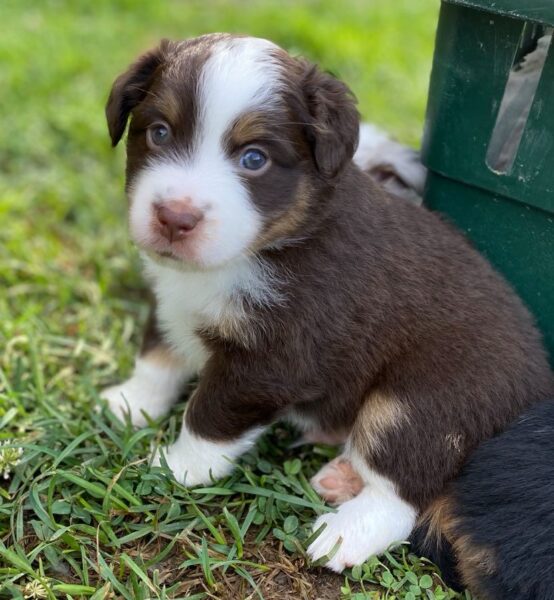 Pics taken 7/13!!  The weather is finally cool enough to explore outside for a little while!!  Everyone seemed to enjoy getting out!  Then it was nap time LOL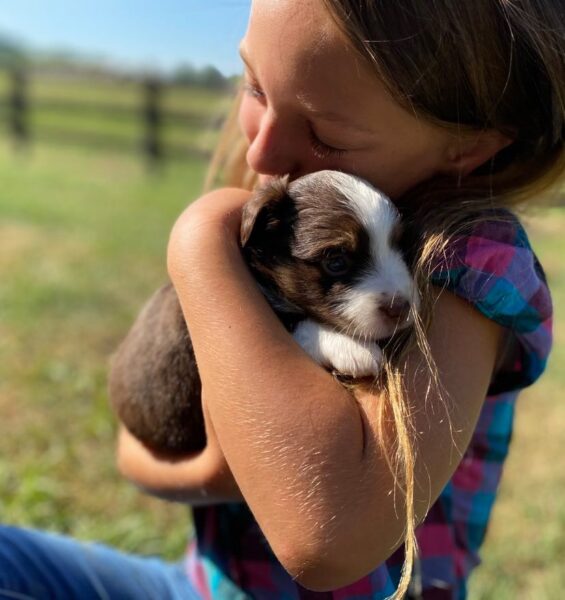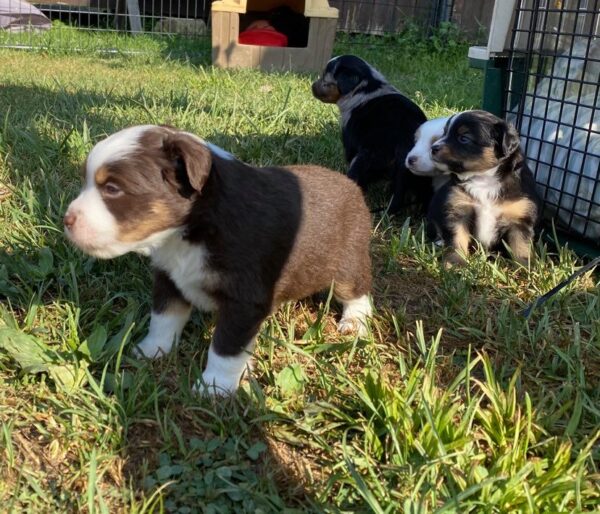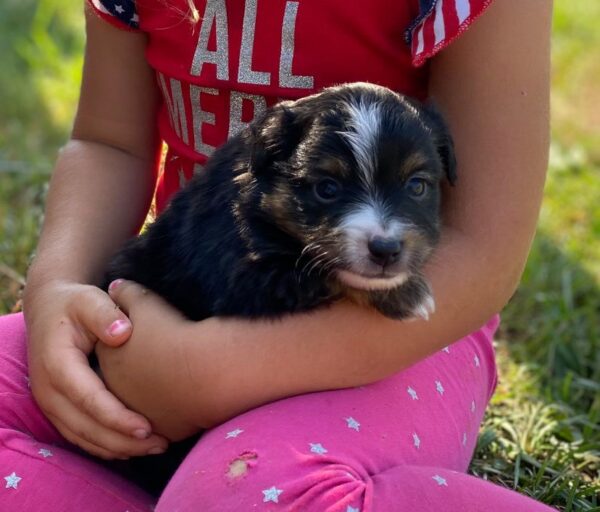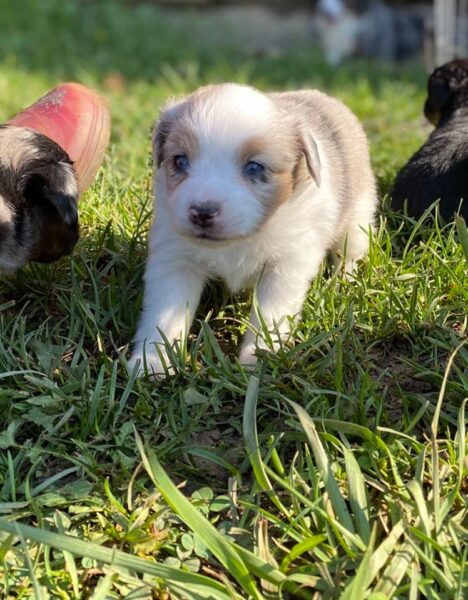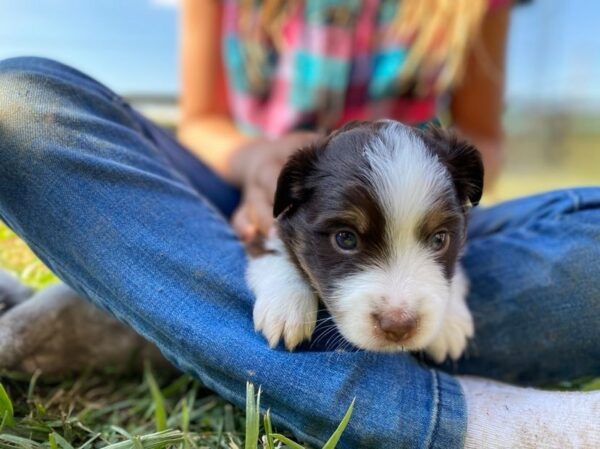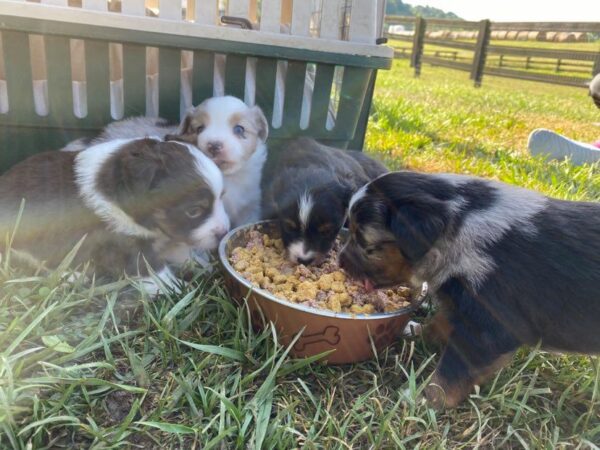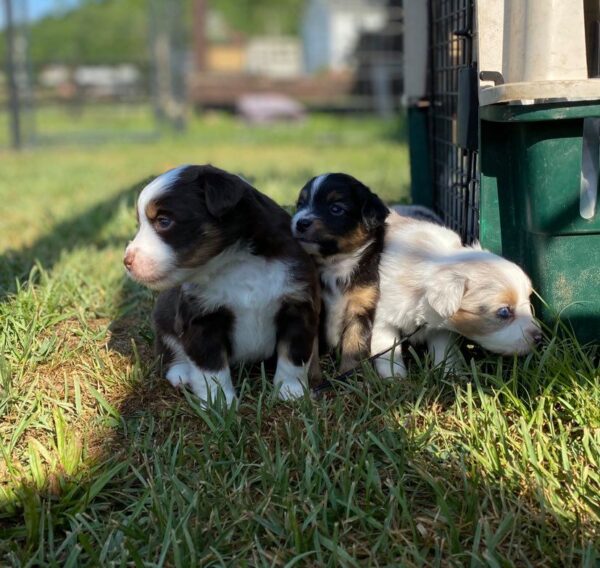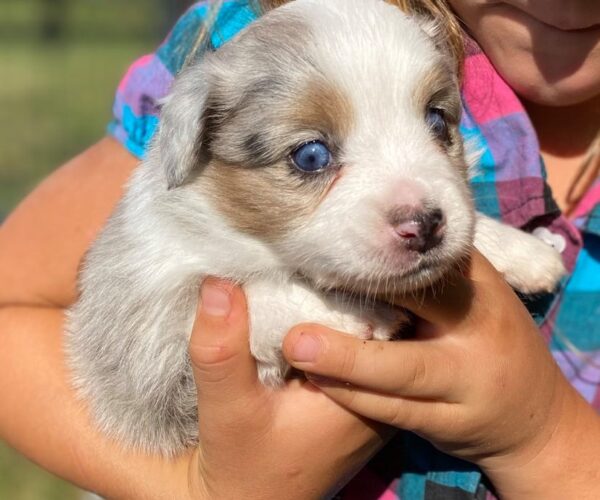 Pics taken 7/7!!  HELLO WORLD!!  Everyone is starting to walk around and actually looking like doggies instead of lil guinea pigs ; )  Such beautiful babies!!!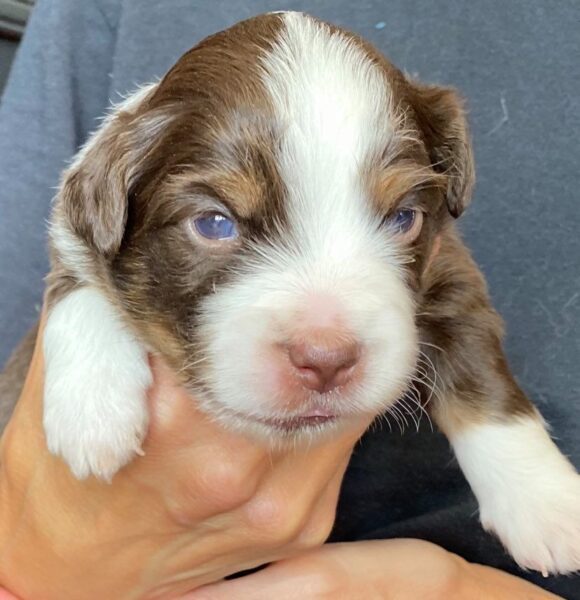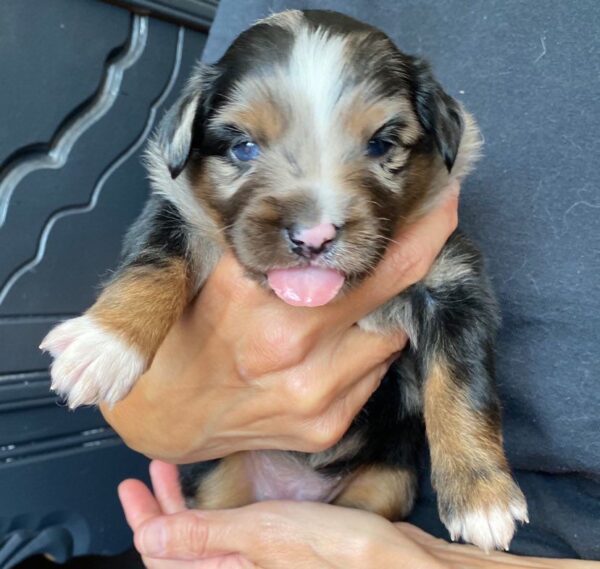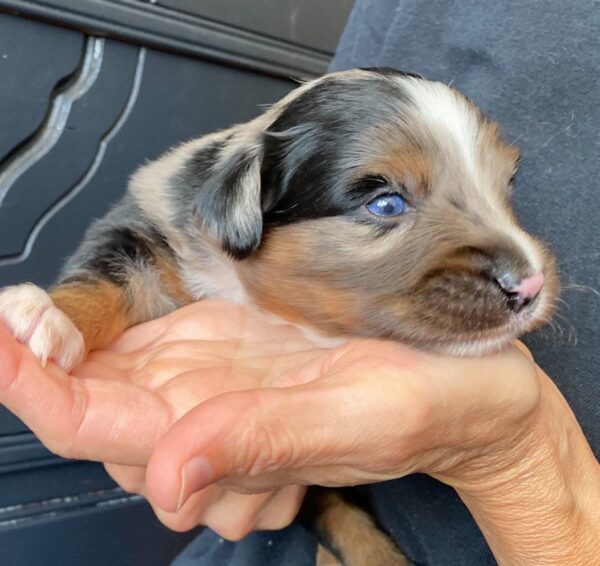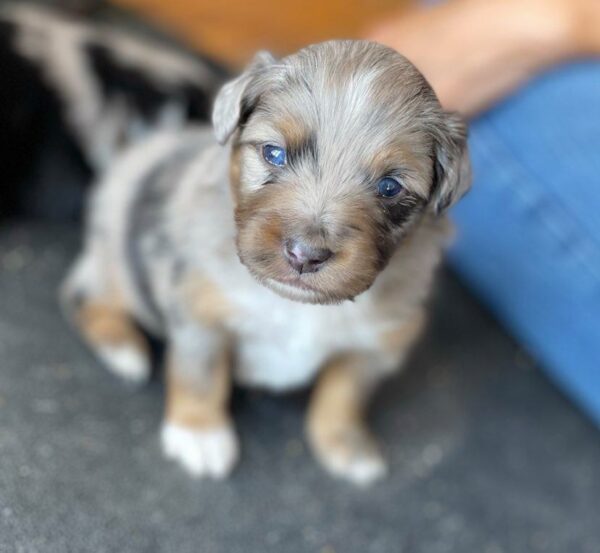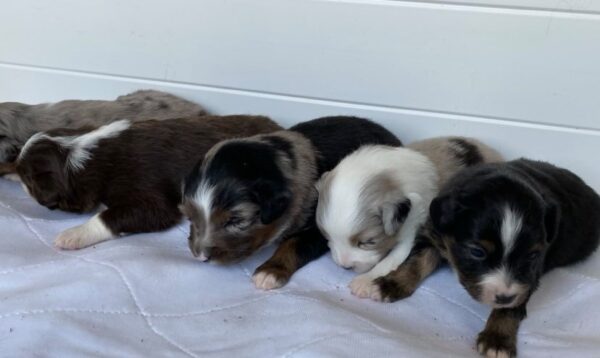 Pics taken 6/30!!  We see some peepers opening!!!  A couple pups eyes are still closed, this is completely normal for eyes to open at different times!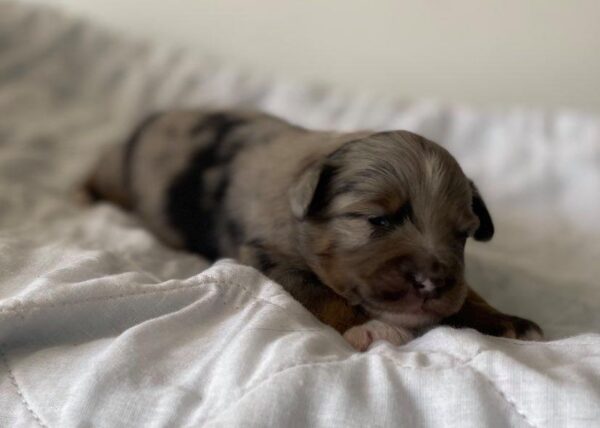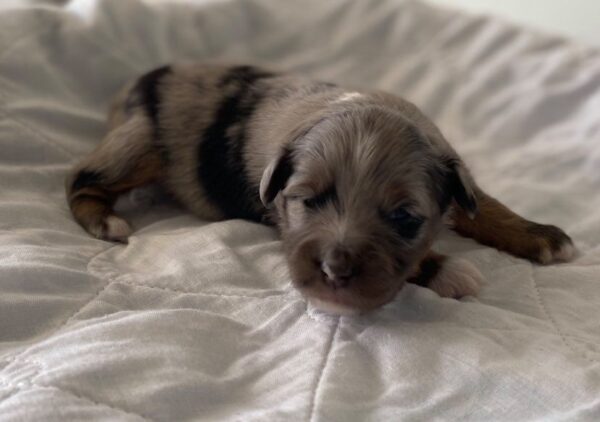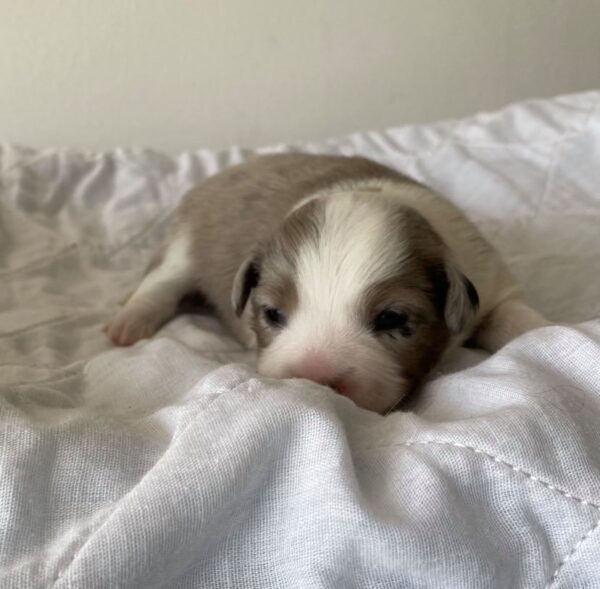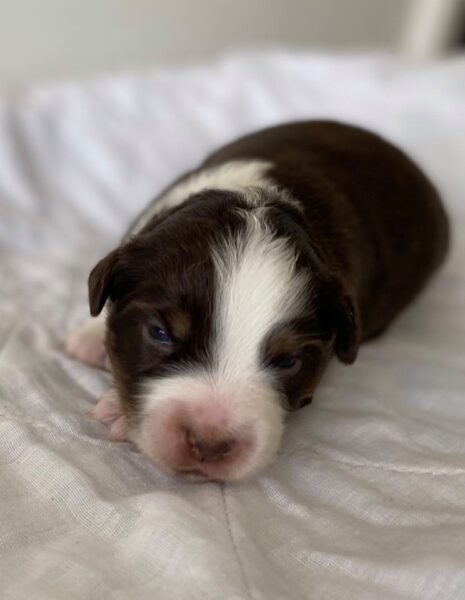 Pics taken 6/25/2020!  Pups are growing like weeds!!!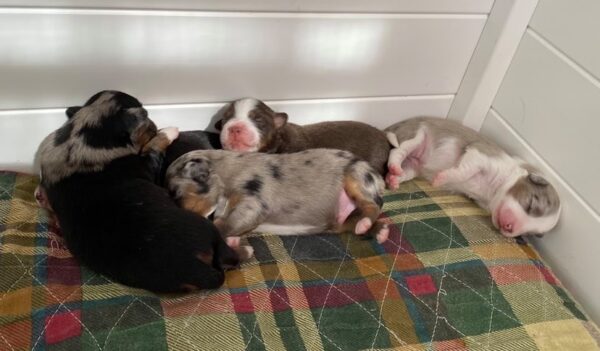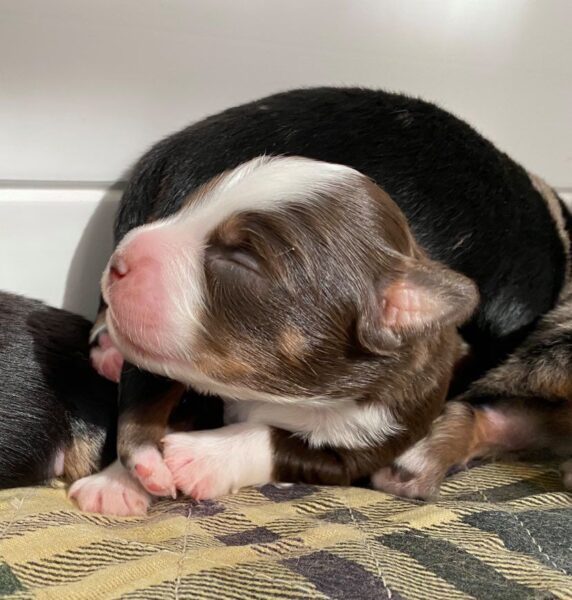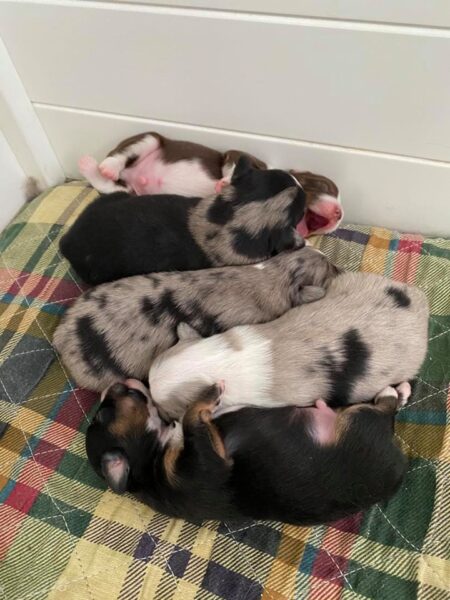 Blue Merle Female 1:  LOTS of White!!!  This girl is FLASHY!!!
Blue Merle Female 2:  Minimal blue merle- meaning lots of black on her coat!  She is STUNNING!!!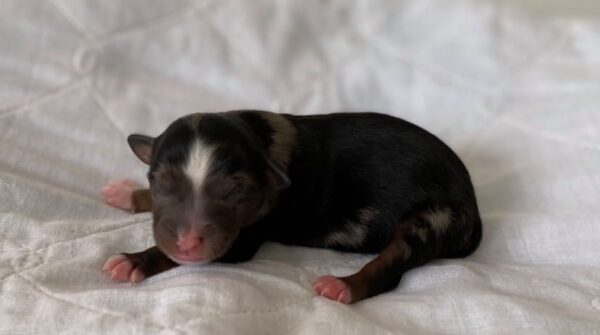 Red Tri Male:  Flashy guy!!! Love the red color!!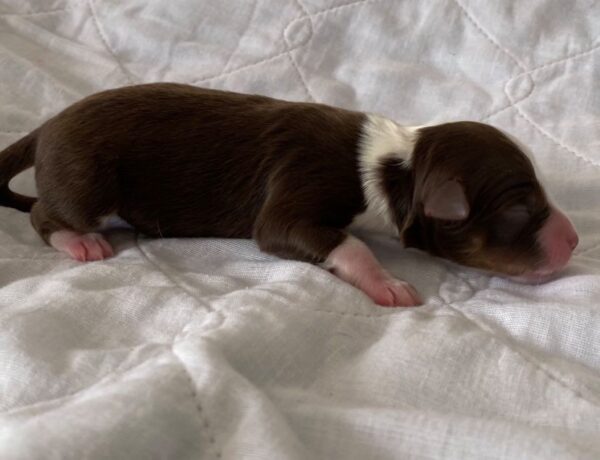 Black Tri Male:  This guy is TINY!!
Blue Merle Male:  WOW he is going to be a LOOKER!!  DARK merle and check out that COPPER!!!
Be sure to look through our picture albums to see past pups!!  Sophies page with lots of pics and info here: https://rlvalleyranchaussies.com/ladies/sophie-the-toy-australian-shepherd/
And Dad Cash lots of pics and info here: https://rlvalleyranchaussies.com/sires/cash-the-toy-australian-shepherd/