THESE PUPS ARE RESERVED!!!!  Contact us for info on upcoming litters!
Sophie and Enzo toy aussie puppes are here!!!! We have:  2 blue merle males, 1 red merle male, 1 red tri male, 1 red merle female!!!  Expect 10-13″ and 10-20lb range on pups, all colors possible!!!
This is a repeat cross, we really love this cross!!  Contact us for info on getting on the deposit list for this litter!!
Individual pics in a day or so, mama and pups are resting and doing wonderful!!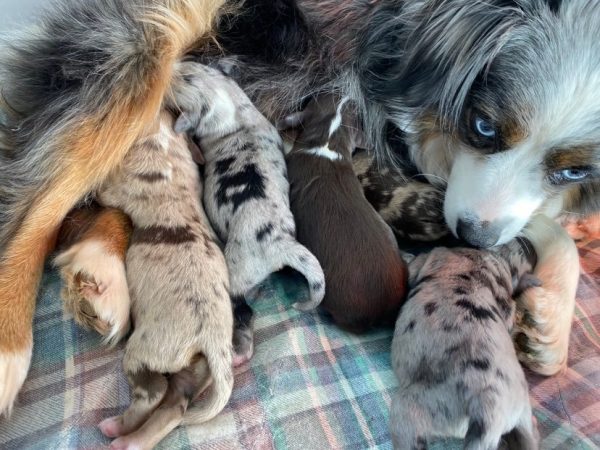 Pics taken April 20!  (ALL PUPS ARE RESERVED)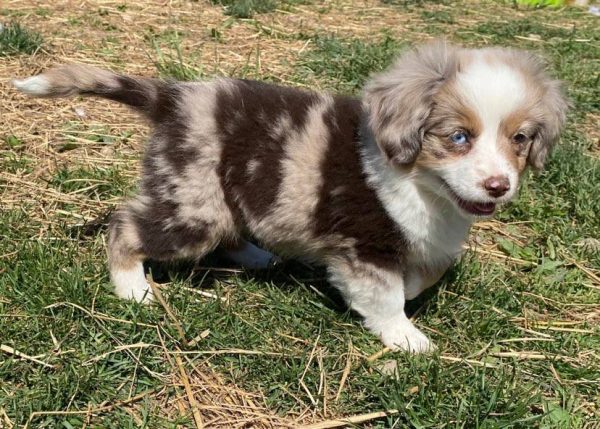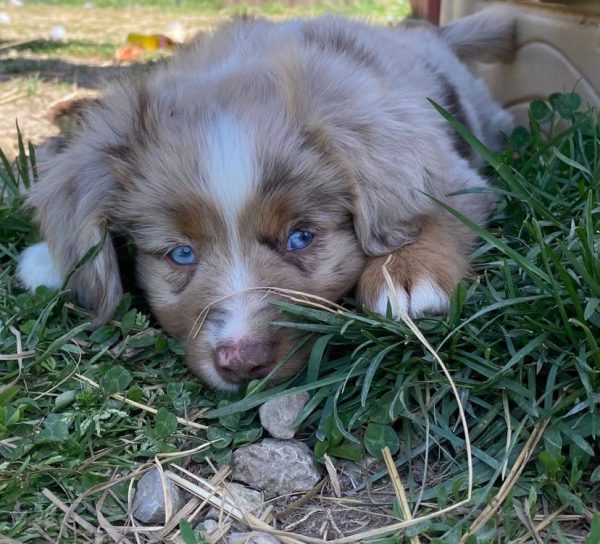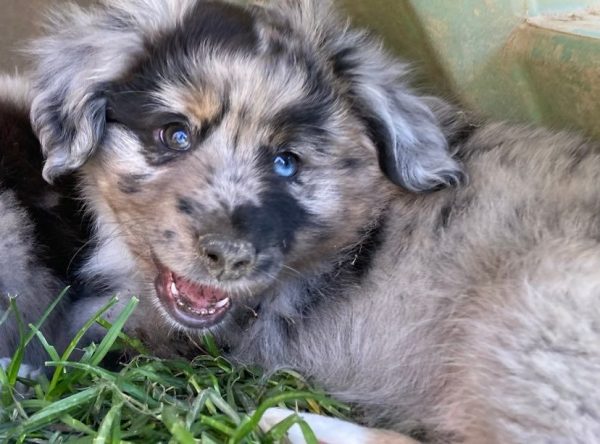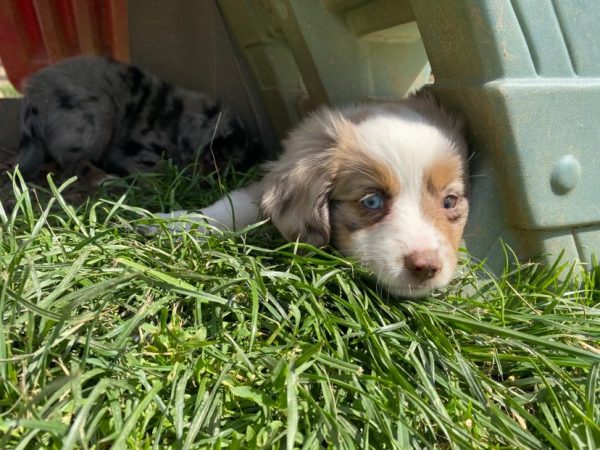 Pics taken April 14 !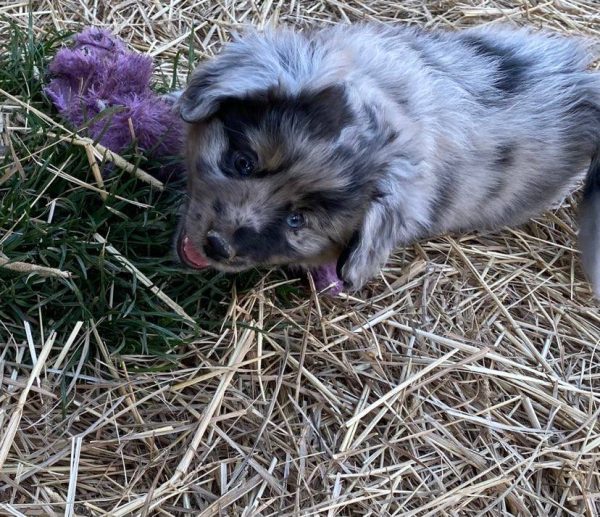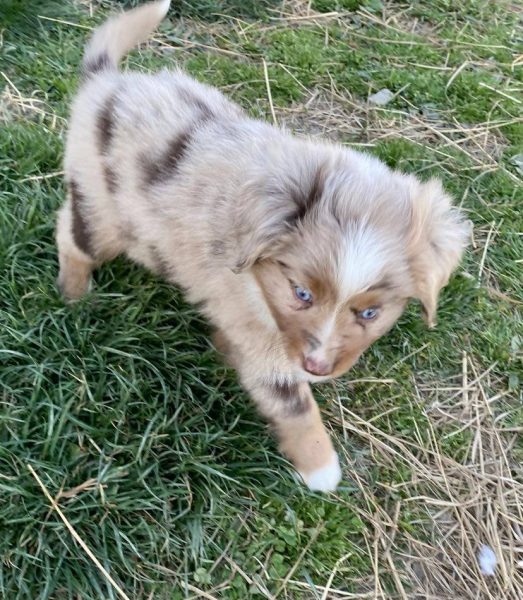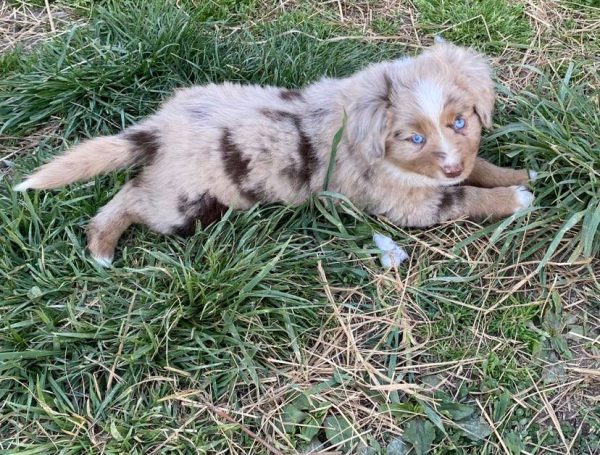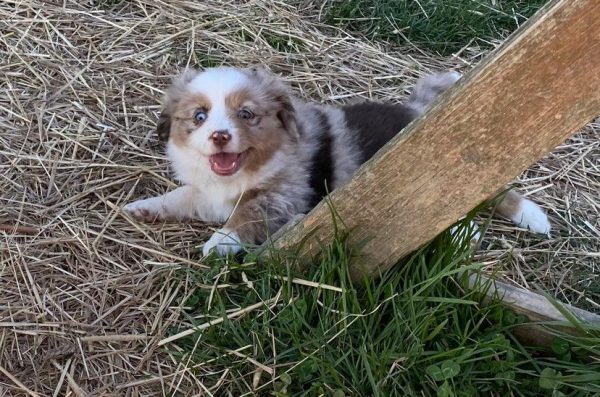 Pics taken April 2!!  Lots of videos up, check out our youtube channel to watch them all!!  This litter is RESERVED!!!  Next litters expected summer/fall
Red Merle Female,RESERVED
Red Merle Male RESERVED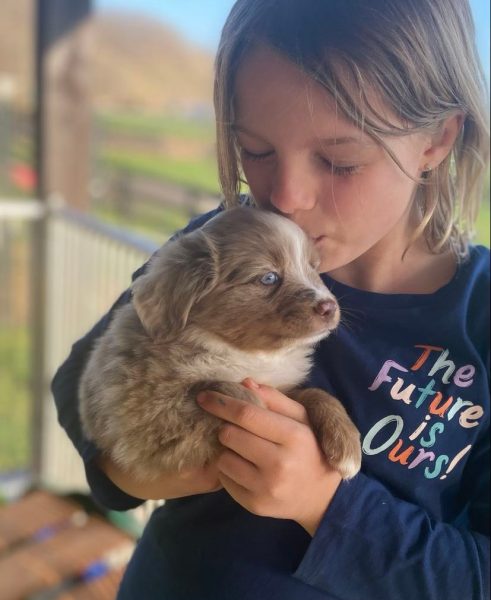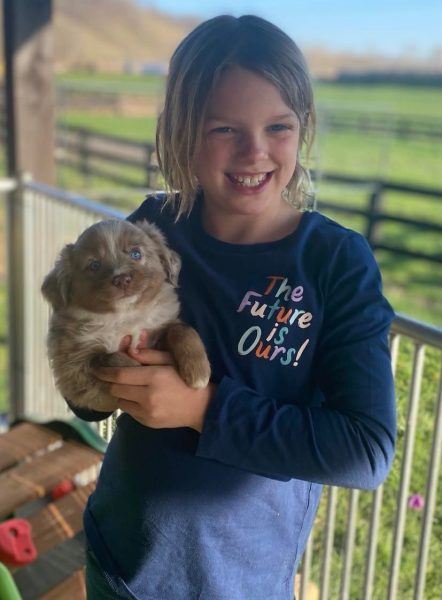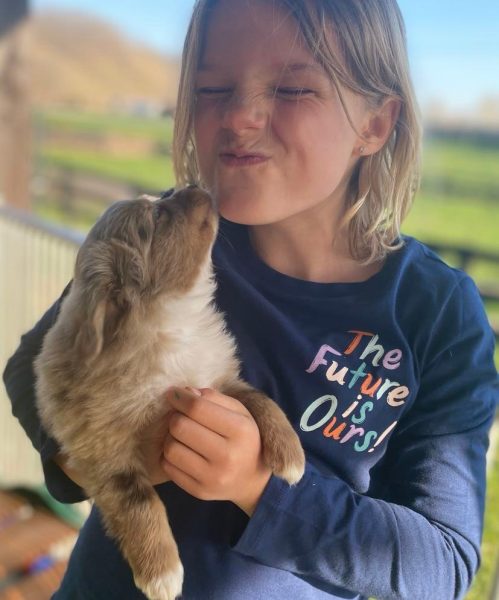 Blue Merle Male 2 RESERVED
Red Tri Male RESERVED
Blue Merle Male 1  RESERVED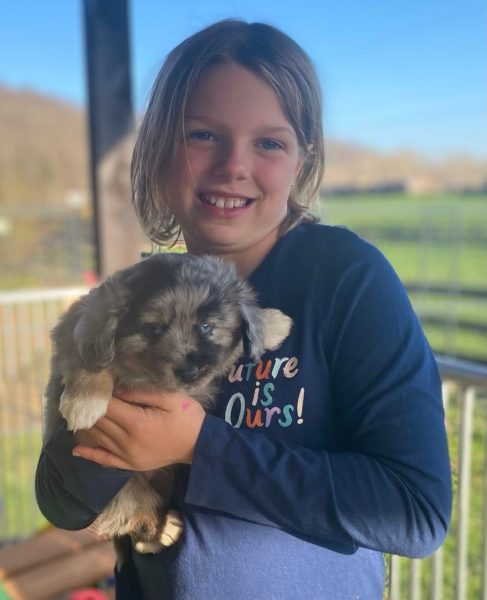 First time exploring in the yard!!  They really enjoyed it!!  It is NORMAL at this age for pups to whine about all the new things- being outside in the yard for first time, loud noises, etc.  NO JUDGING babies for crying at this age!!  Crying at this age has ZERO bearing on future adult temperament, it is normal, expected behavior for their age.  They will blossom in the next couple weeks into confident doggies, this is still baby age.  You can click my channel to watch more videos there's several more on my youtube!!
Red Merle Female:  GORGEOUS tiny gal, AVAILABLE $2600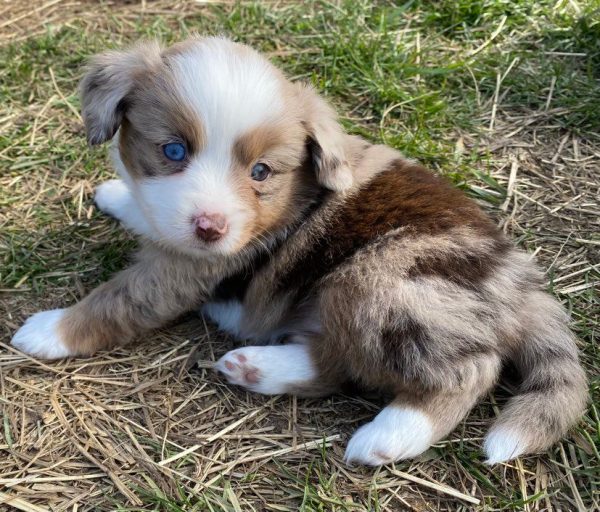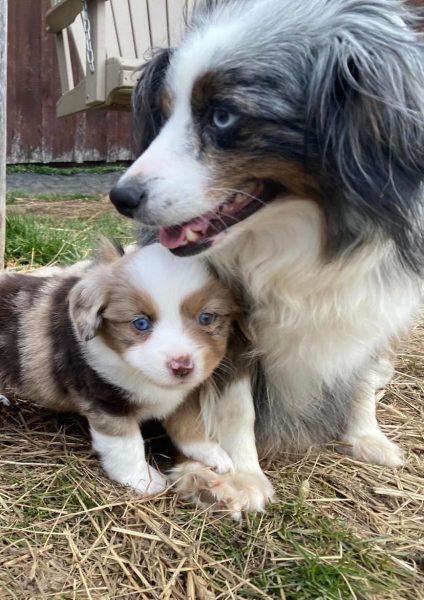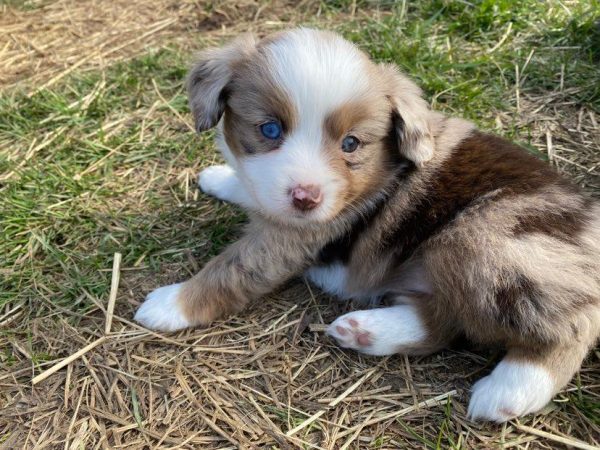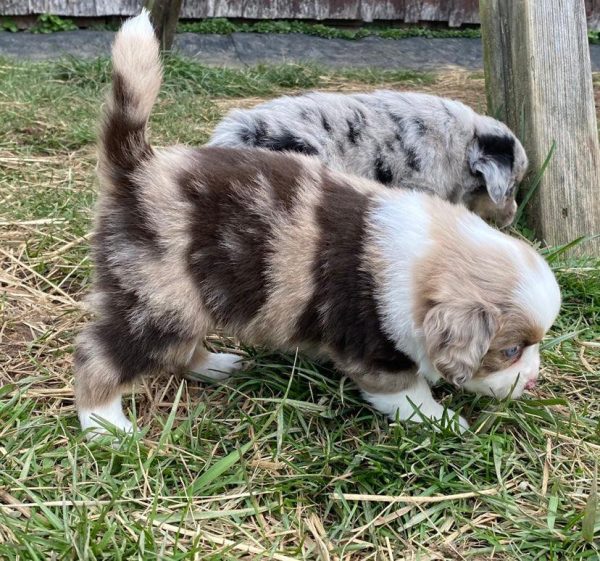 Red Merle Male:  Happy, outgoing, sweet lil pup!!!  RESERVED congrats Diane!!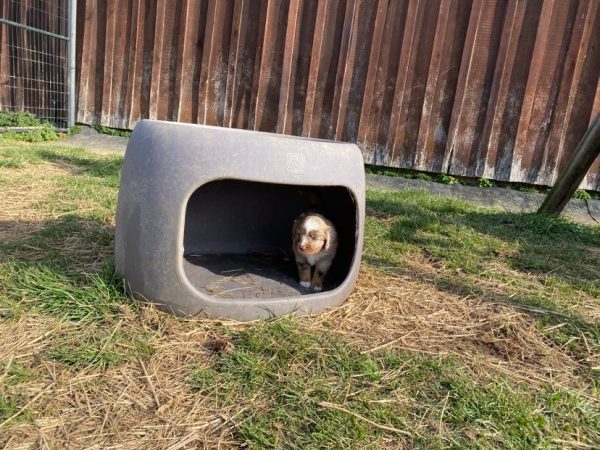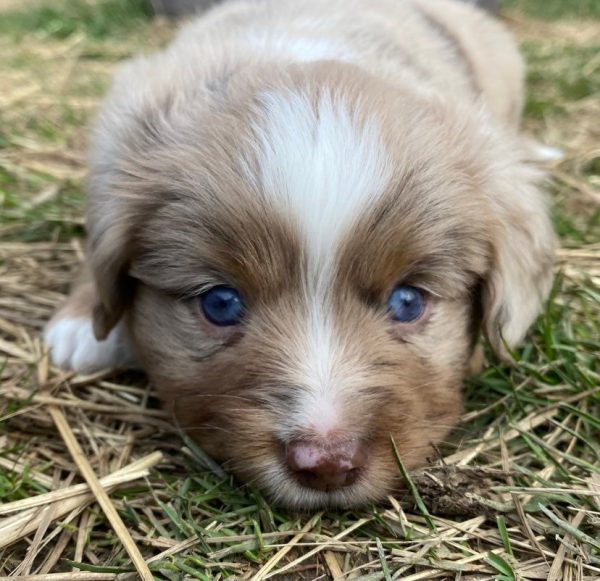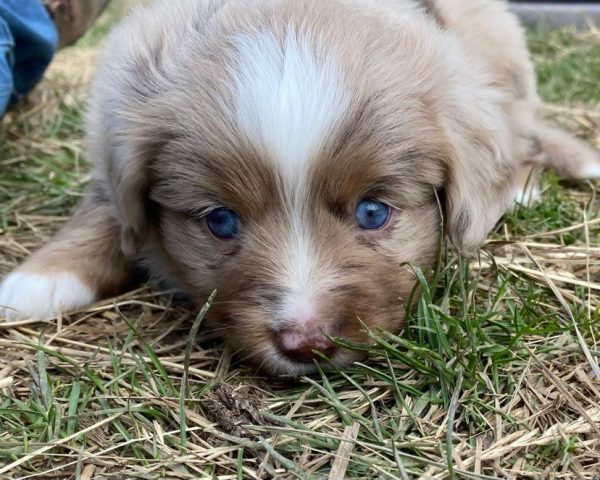 Red Tri Male:  Very happy go lucky, dark chocolate color, so cool!! RESERVED congrats Mandy and Family!!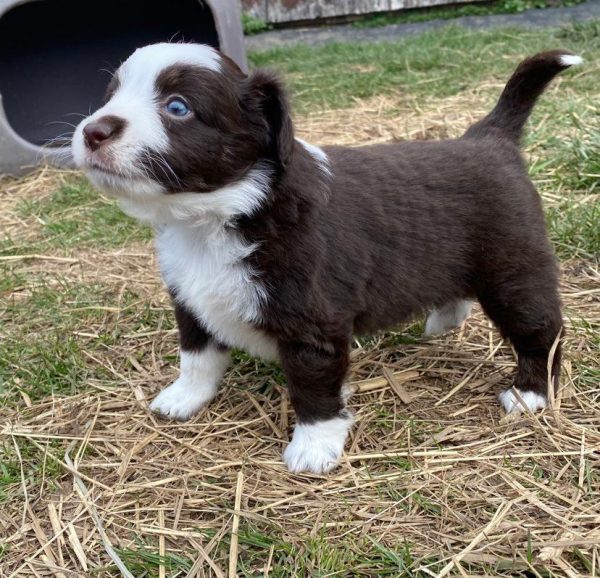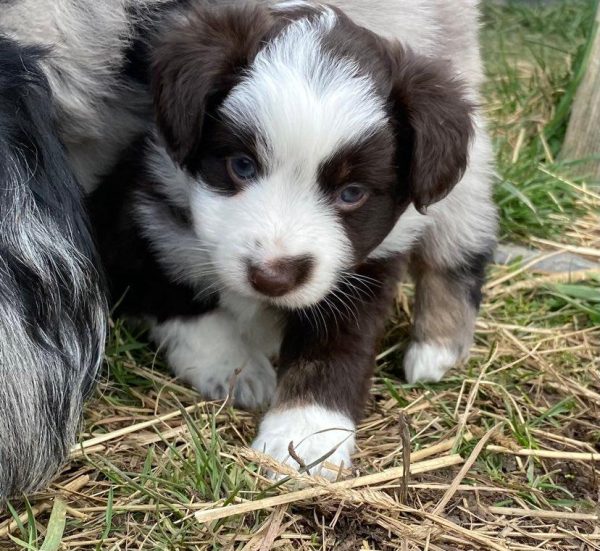 Blue Merle Male 1:  RESERVED congrats Cynthia!!   coolest markings, and such a sweet easy going guy.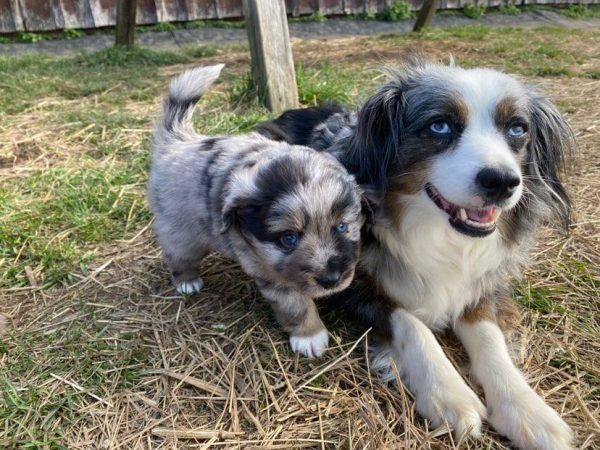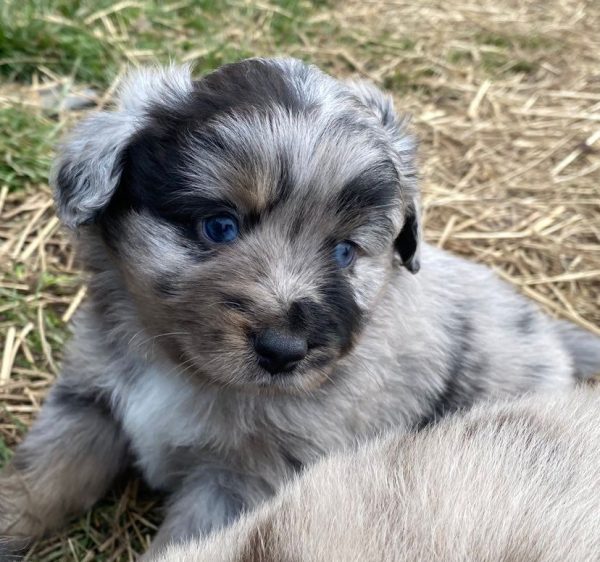 Blue Merle Male 2:  RESERVED  Congrats Anthony!! outgoing and very confident pup!!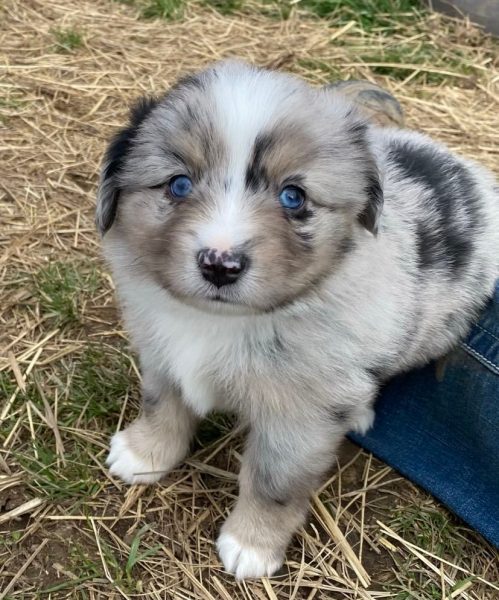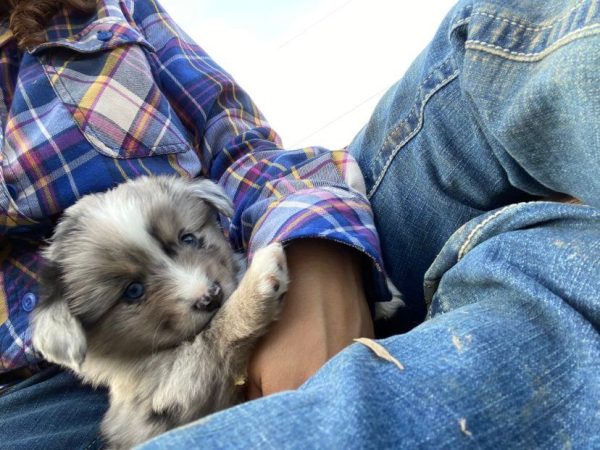 Pics taken 3/20:
Blue Merle male 1:  on hold, pending deposit picks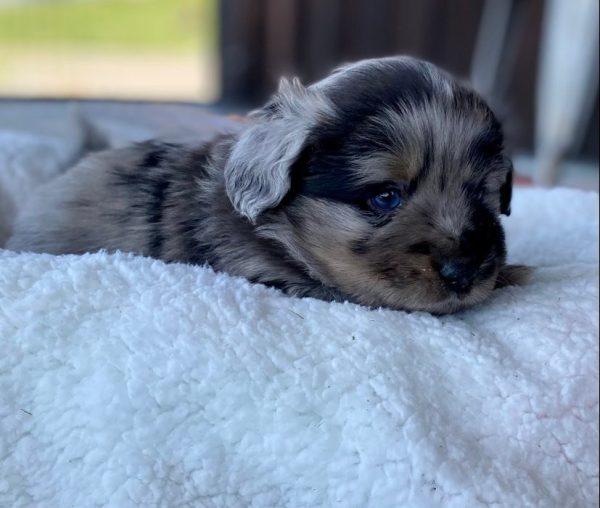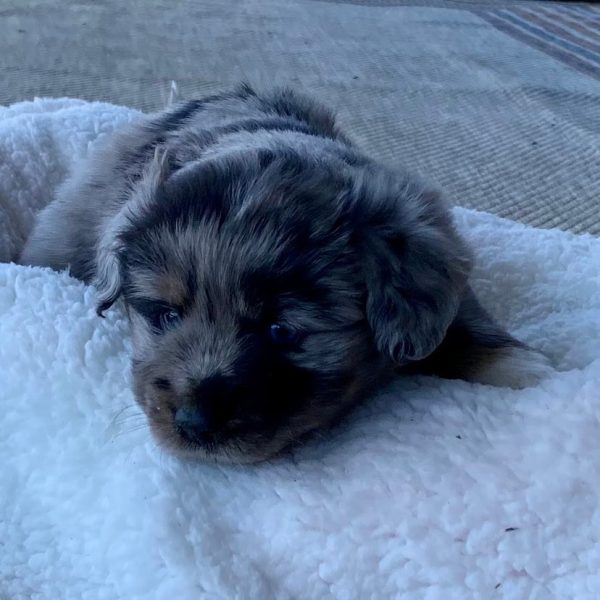 Blue Merle Male 2:  RESERVED
Red Merle Male:  Blue eyes, AVAILABLE $2200
Red Tri Male:  light amber colored eyes, AVAILABLE $1600
Red Merle Female:  AVAILABLE $2600
Eyes are open!!  (it is normal for eyes to be "squinty," they just opened!) HELLO babies!!  Pics taken 3/6:
Blue Merle Male 1:  STUNNING, this is one unique pup!!!  $2200
Blue Merle Male 2:  RESERVED
Red Merle Male:  This little guy is already wagging that happy tail!!  TOO CUTE!!  AVAILABLE $2200
Red Tri Male:  I LOVE this dark shade of red (brown)!!! WOW!!  AVAILABLE $1600 brown eyes, $2000 blue eyes
Red Merle Female:  GORGEOUS!!!! AVAILABLE $2600
Newborn pics:
Blue Merle Male 1:  STUNNING, this is one unique pup!!!  $2200
Blue Merle Male 2:  Very cool markings on this pup, will be same shade of blue merle as mom Sophie!!  RESERVED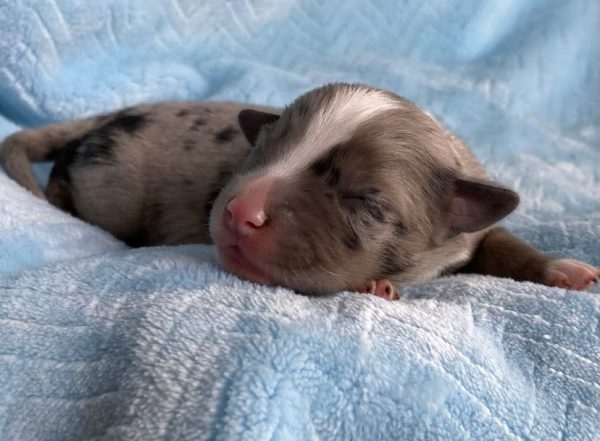 Red Merle Male:  Very unique dark shade of red merle!!  $2200
Red Tri Male:  Gorgeous dark red (brown) color!!!  $1600 brown eyes, $2000 blue eyes
Red Merle Female:  WOW this gal is stunning!!!  $2600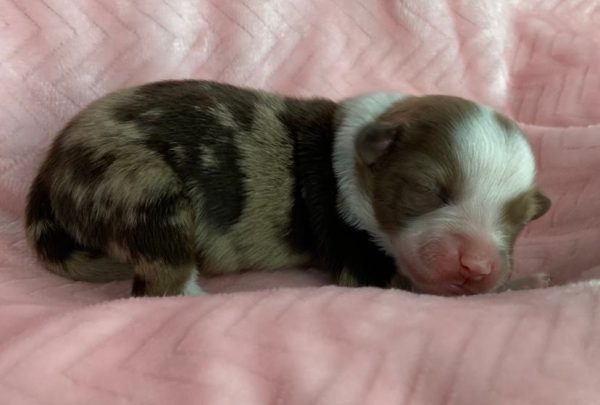 Mama Sophie:  (click pic to go to her page!)
Dad Enzo (clic pic to go to his page!)