Sophie and Enzo toy aussie puppes are here!!!! We have:  2 blue merle males, 1 red merle male, 1 red tri male, 1 red merle female!!!  Expect 10-13″ and 10-20lb range on pups, all colors possible!!!
This is a repeat cross, we really love this cross!!  Contact us for info on getting on the deposit list for this litter!!
Individual pics in a day or so, mama and pups are resting and doing wonderful!!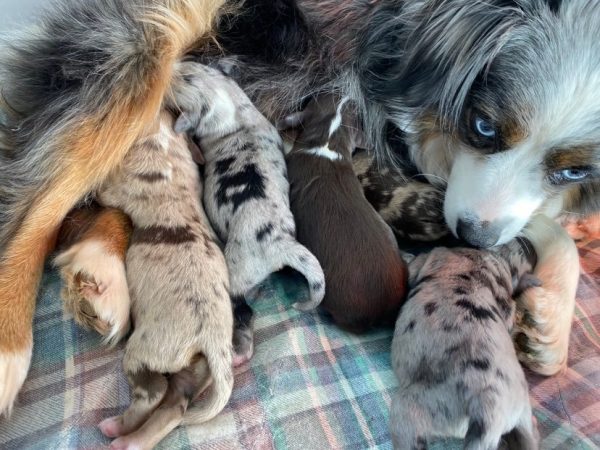 Video taken 3/13, more videos on my youtube, click my name/mychannel to watch more!!
Pics taken 3/20:
Blue Merle male 1:  on hold, pending deposit picks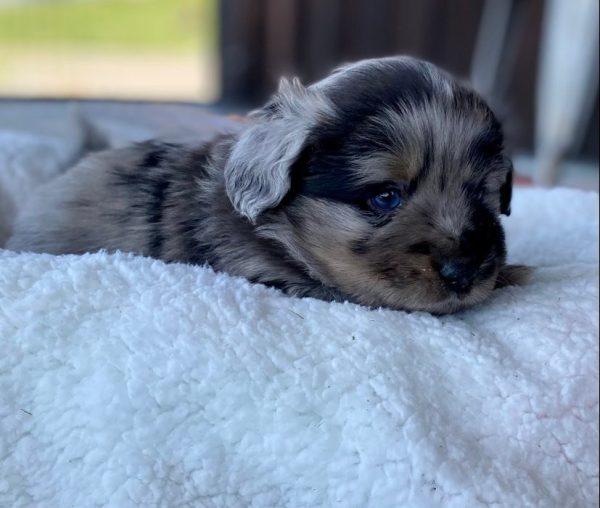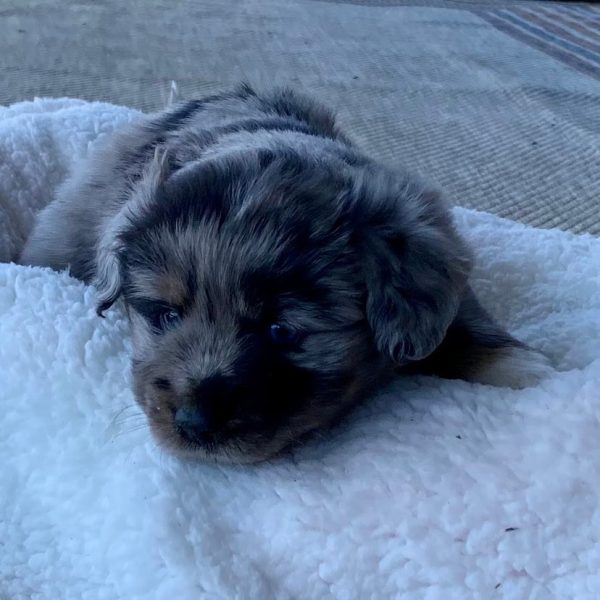 Blue Merle Male 2:  RESERVED
Red Merle Male:  Blue eyes, AVAILABLE $2200
Red Tri Male:  light amber colored eyes, AVAILABLE $1600
Red Merle Female:  AVAILABLE $2600
Eyes are open!!  (it is normal for eyes to be "squinty," they just opened!) HELLO babies!!  Pics taken 3/6:
Blue Merle Male 1:  STUNNING, this is one unique pup!!!  $2200
Blue Merle Male 2:  RESERVED
Red Merle Male:  This little guy is already wagging that happy tail!!  TOO CUTE!!  AVAILABLE $2200
Red Tri Male:  I LOVE this dark shade of red (brown)!!! WOW!!  AVAILABLE $1600 brown eyes, $2000 blue eyes
Red Merle Female:  GORGEOUS!!!! AVAILABLE $2600
Newborn pics:
Blue Merle Male 1:  STUNNING, this is one unique pup!!!  $2200
Blue Merle Male 2:  Very cool markings on this pup, will be same shade of blue merle as mom Sophie!!  RESERVED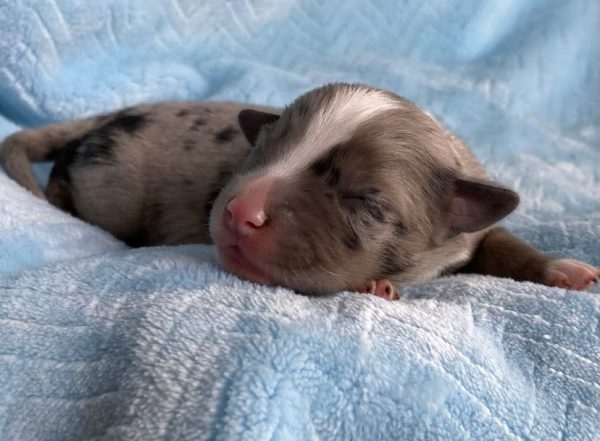 Red Merle Male:  Very unique dark shade of red merle!!  $2200
Red Tri Male:  Gorgeous dark red (brown) color!!!  $1600 brown eyes, $2000 blue eyes
Red Merle Female:  WOW this gal is stunning!!!  $2600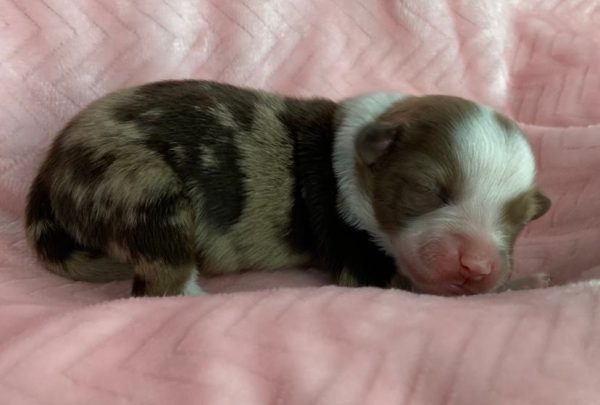 Mama Sophie:  (click pic to go to her page!)
Dad Enzo (clic pic to go to his page!)