SOLD – Expecting same cross summer 2020-  contact us to be added to our list for this litter!!!
These puppies will be full panel clear for health testing by parentage!
Cash, the sire, is our tiny blue eyed tri standing 10″ and 10lbs!!  He is our little prince charming, with the most amazing loving temperament.  He is incredible with our kids, and is a big social butterfly.  Be sure to read more about Cash and see LOTS more pics here:  Cash
Sophie, the mama, is our tiny blue merle girl, standing 11″ and 18 lbs!!  Sophie is super smart, friendly, and has an amazing disposition.  She loves to cuddle, and is our daughter Emmas best buddy.  Read more about Sophie and see LOTS more pics here:  Sophie
Both Cash and Sophie come from champion bloodlines
These puppies will have amazing family friendly temperaments, they will be smart, devoted and loving.
We work very hard preparing our puppies for their new families, using puppy culture methods to ensure our puppies have smooth transitions to their new homes.  To read more about the way we raise our puppies, check out this page:  How We Raise Our Puppies
If you would like to learn more about purchasing one of our toy australian shepherd puppies for sale, please contact us!  
If you would like more info on the puppy purchase process,  including pricing, click here! 
Scroll down for individual puppy pics!!!
RESERVED Blue Merle Male 1, beautiful markings, full collar, marbled eye(s): RESERVED – Congrats Lindsay!!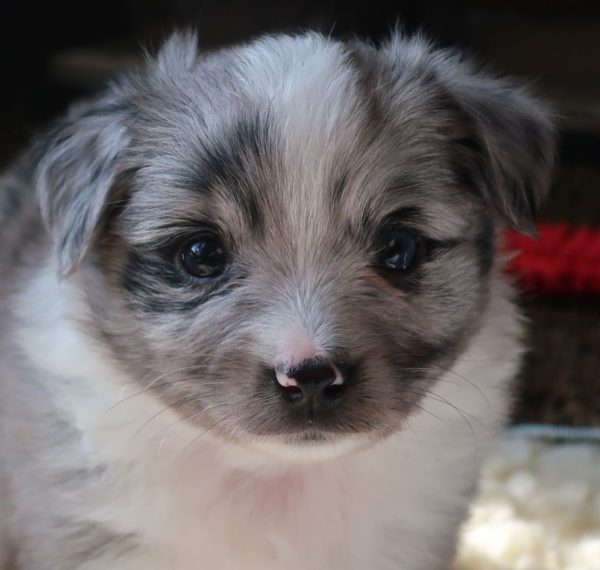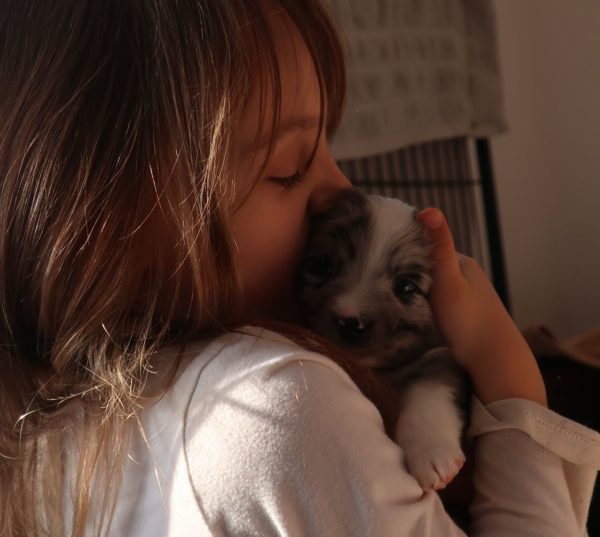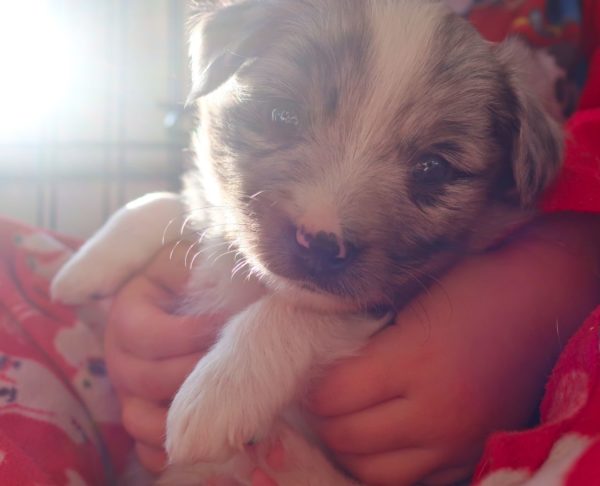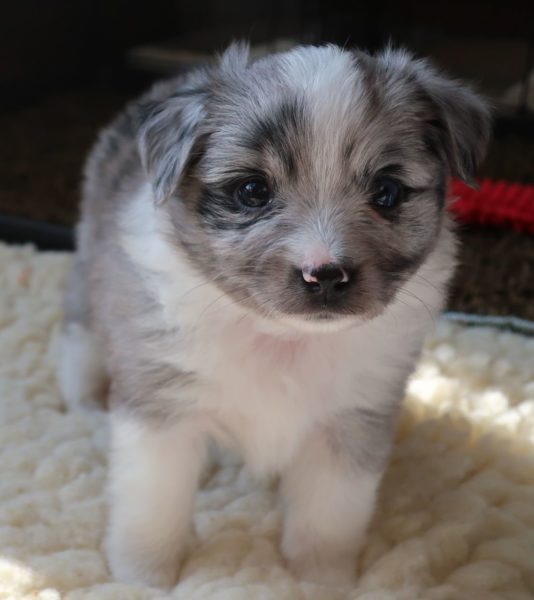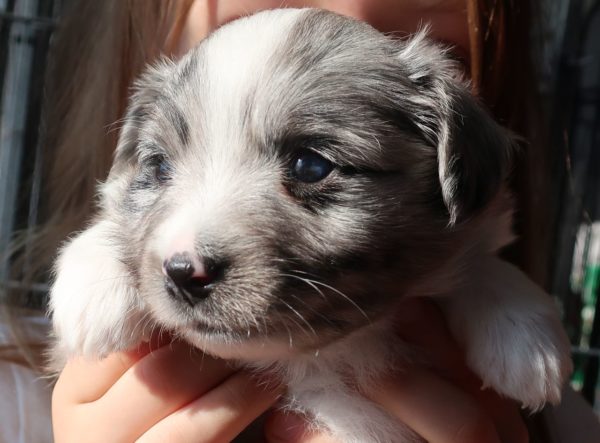 RESERVED Blue Merle Male 2, rich copper points, lots of white markings, one blue eye, one brown! : RESERVED –  Congrats Amanda!!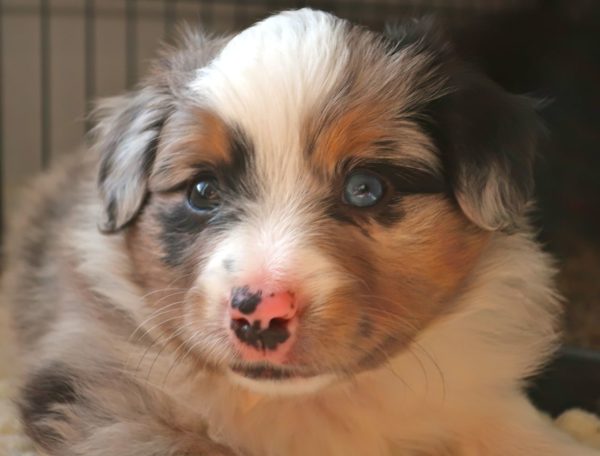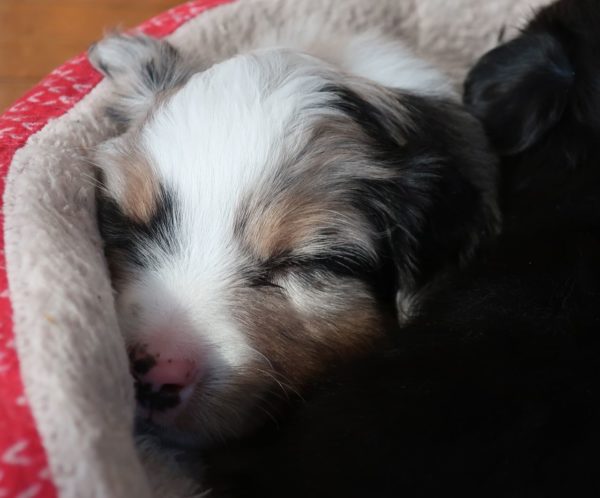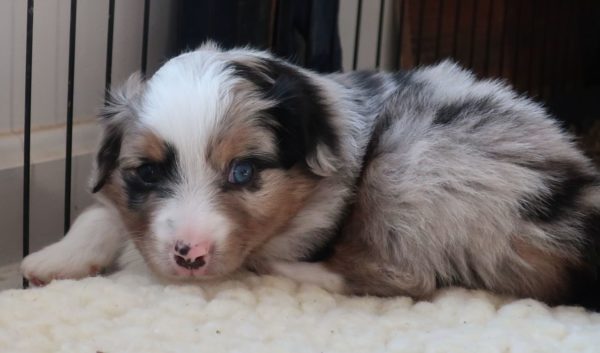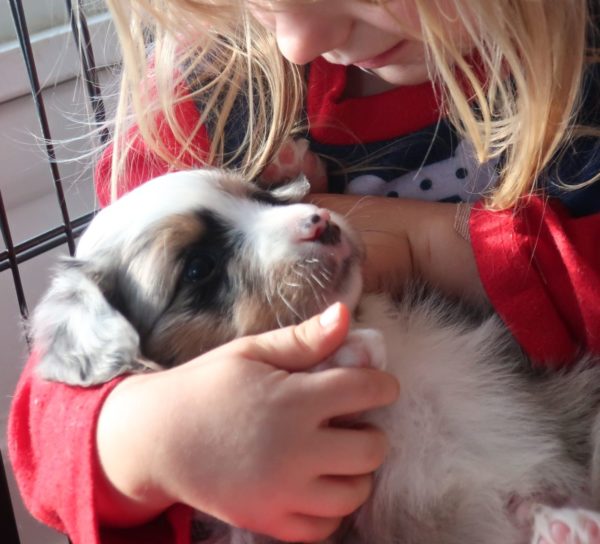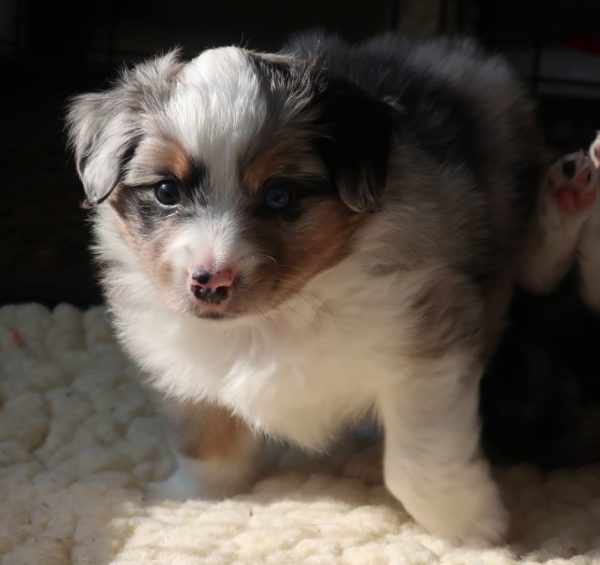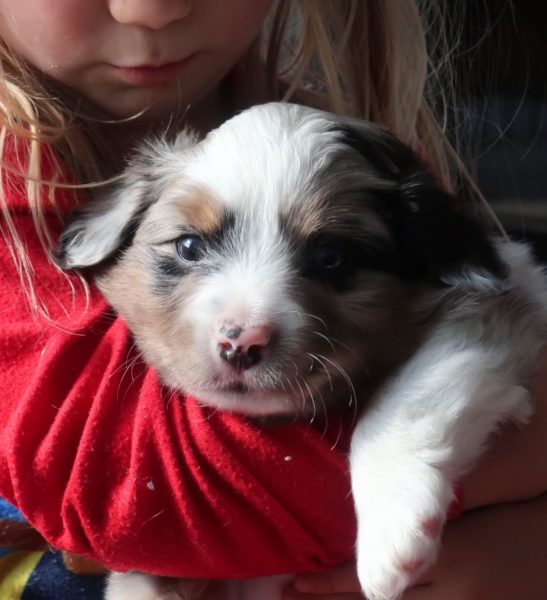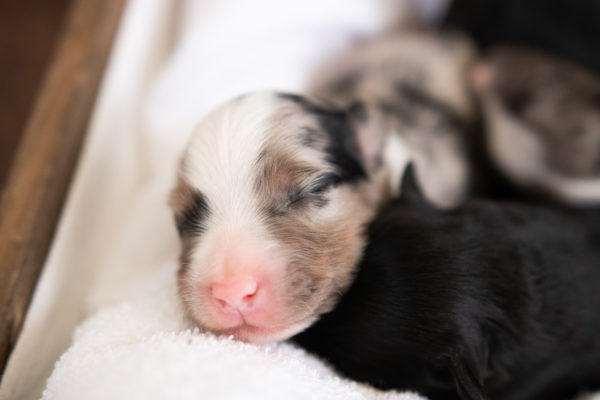 RESERVED Black Tri Male 2, cute white markings, brown eyes: RESERVED, Congrats Kendyll!!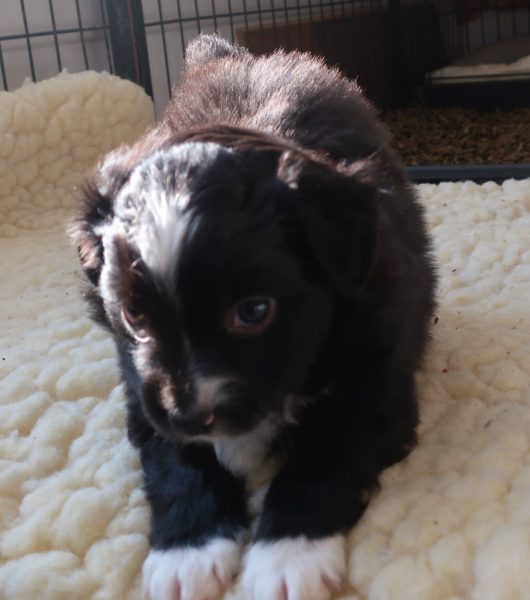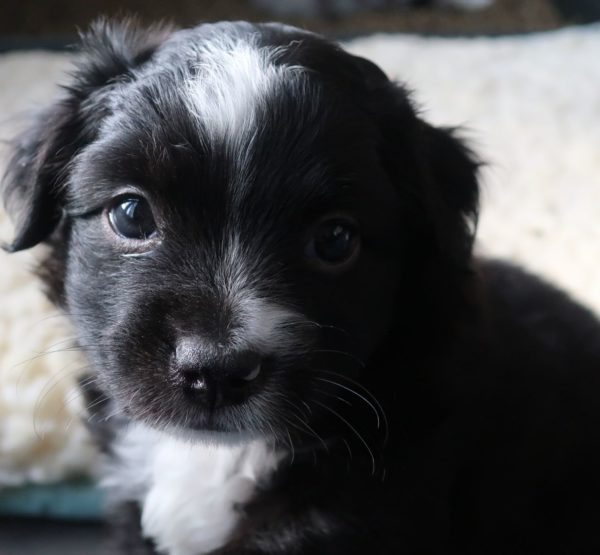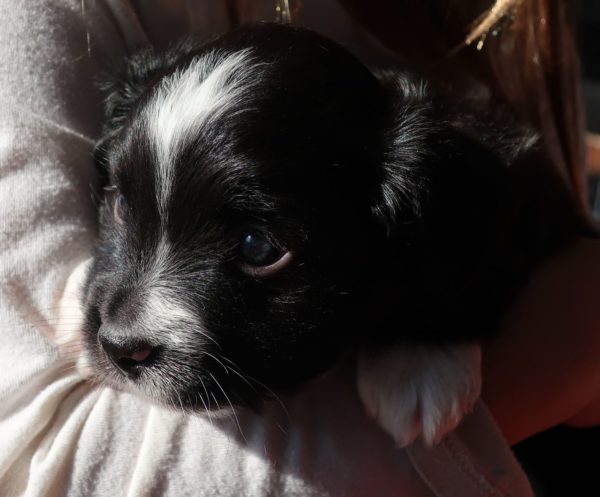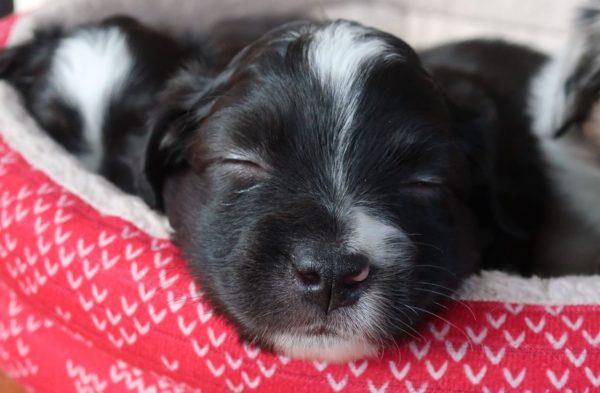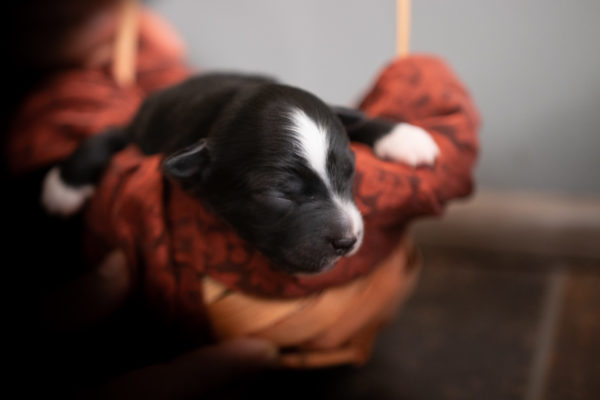 *RESERVED Black Tri Male 1, adorable split blaze face, white markings:  – congrats to Nicole on her new baby!!*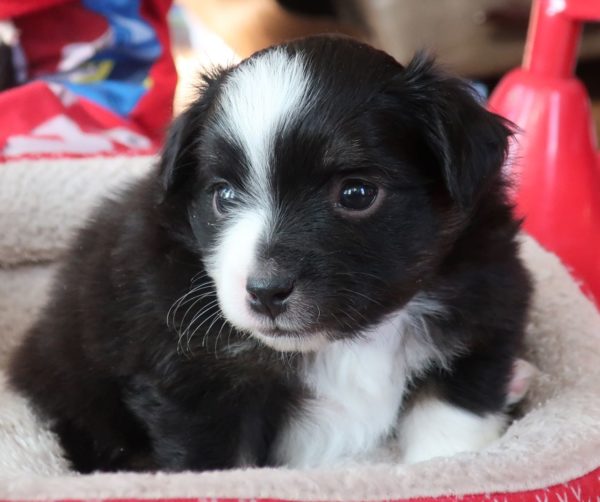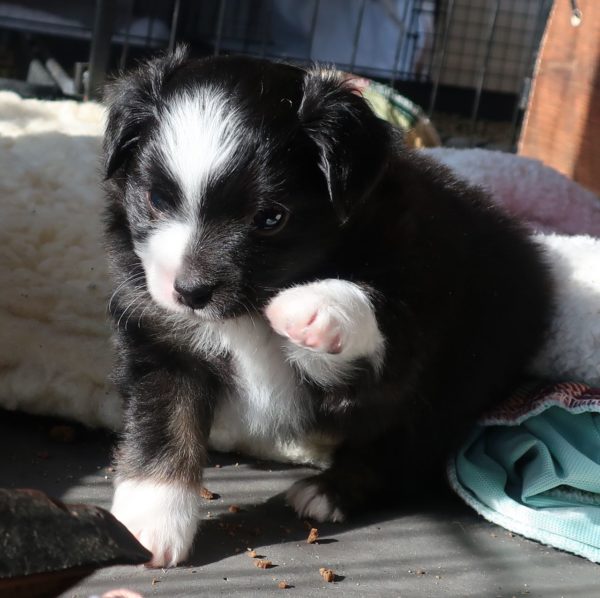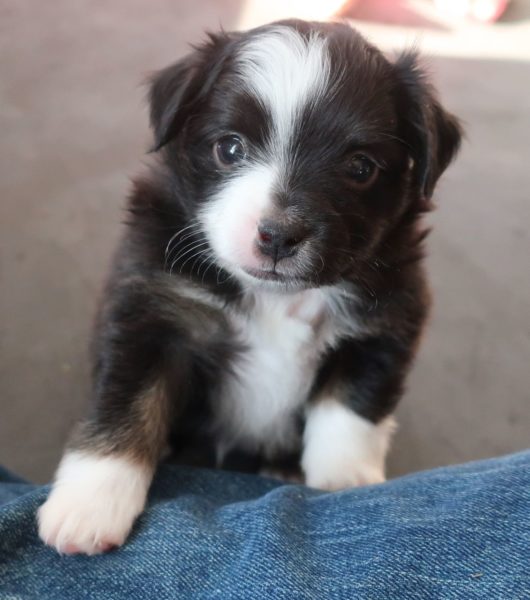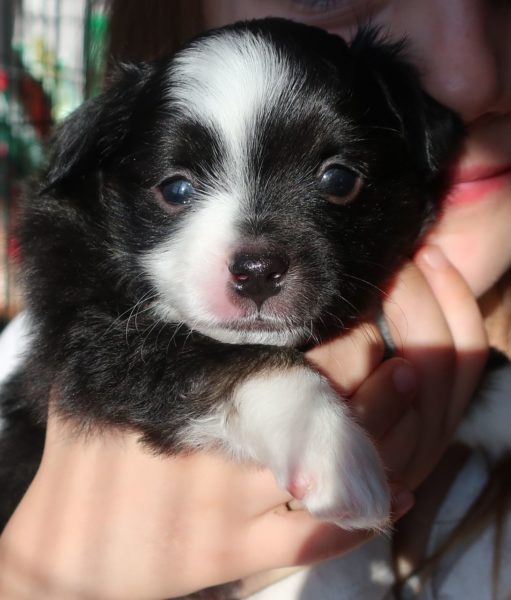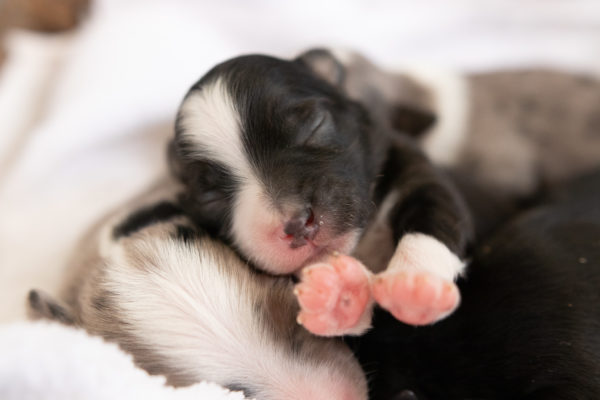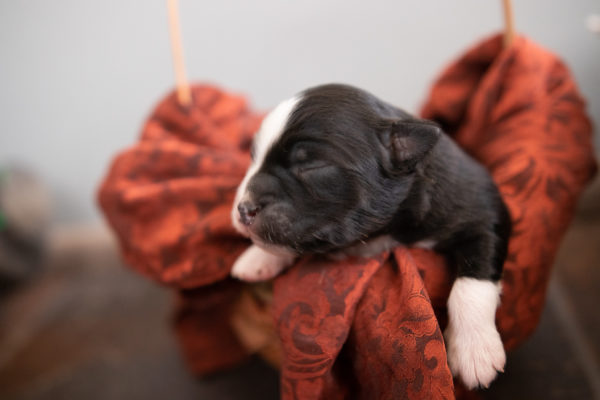 More baby pics, cuz they're just too cute not to share: