Yes, its something a little different than our usual!!!  MINIATURE GOLDEN RETRIEVERS!!!    We have 6 pups!!!  Lots of light cream colors!!!  There are 4 girls, 2 boys!!!  Miniature english cream goldnen retriever puppies for sale!!  We are very excited to offer these amazing pups!!!  Sizes will vary- most pups expected to be 20-40lb range, with some a little smaller or bigger.  Read all about mini goldens here! 
These pups are RESERVED
 Contact us for info
Fushia Collar Female- RESERVED congrats Allie and family!!
This sweet playful gal was reserved from day 1, but due to unexpected circumstances for the person who chose her, she is now available!!  "Fushia" is such a sweet and loving little gal.  She loves to play with the kids, loves to play with toys, and also has a wonderful mellow temperament.  She loves to play, but then also likes to chill and be loved on.  This gal could fit any family or home!!  Expect 25-35lb range at maturity.  She has a cream colored coat that has some waves to it.  This litter is 8 weeks and ready for their homes 9/8!!!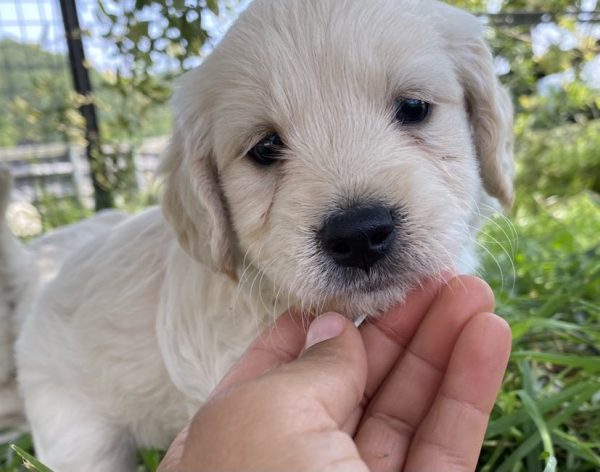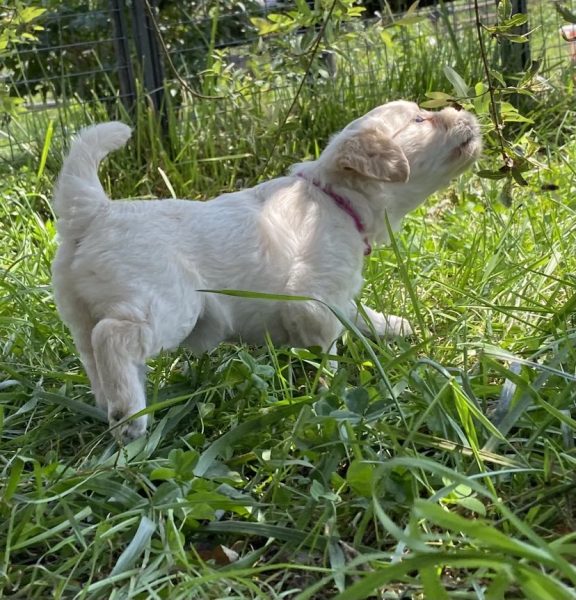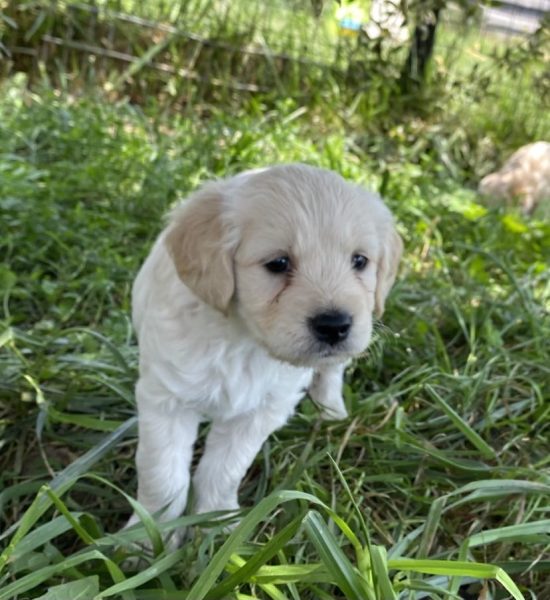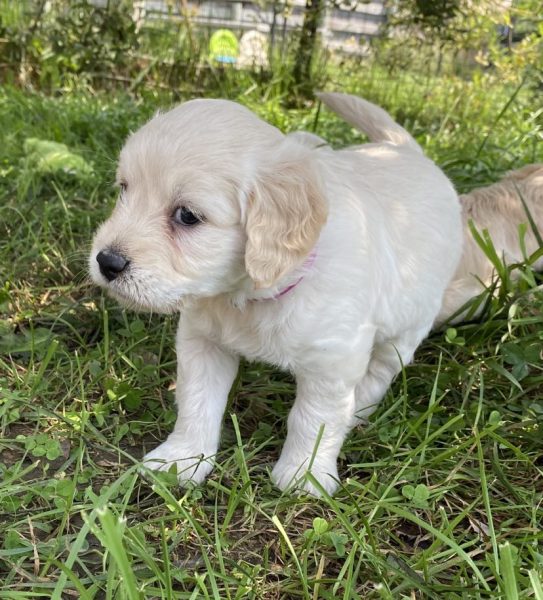 9/1:
8/22:
Blue Collar Male- RESERVED- congrats Gary!!
This handsome pup is sure a head turner!!  He has all the english cream golden retriever good looks!!  Beautiful head and deep brown soulful eyes.  This boy is happy, outgoing, and loves to play!!  His favorite thing is belly rubs, he's always rolling over = )  Estimating 30-40lb at maturity, awesome all around size.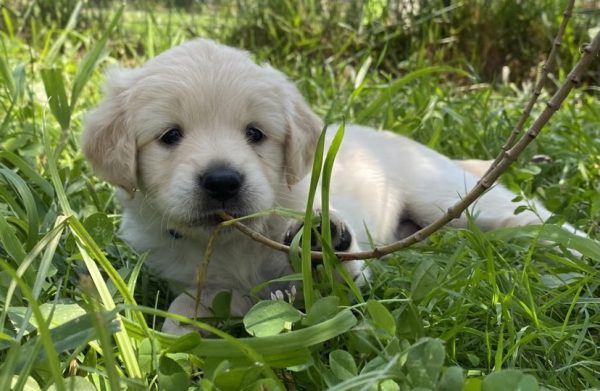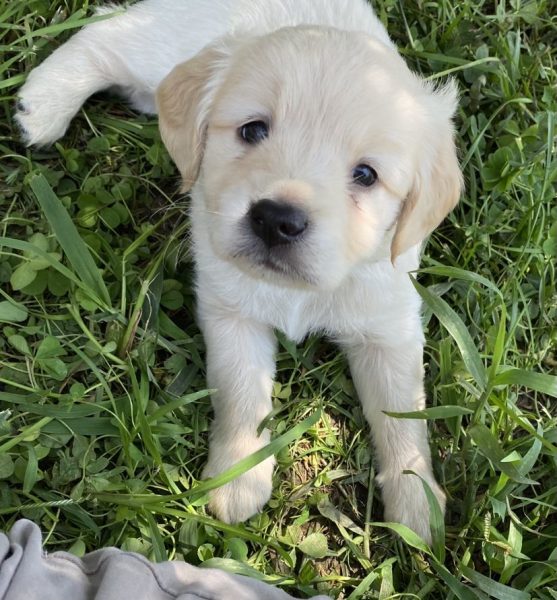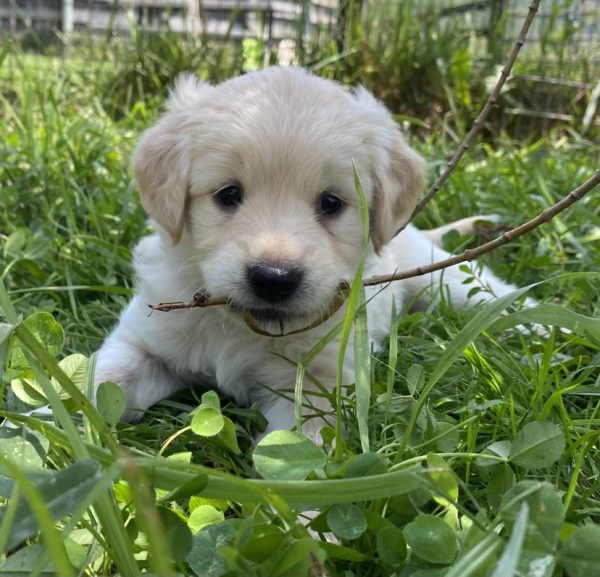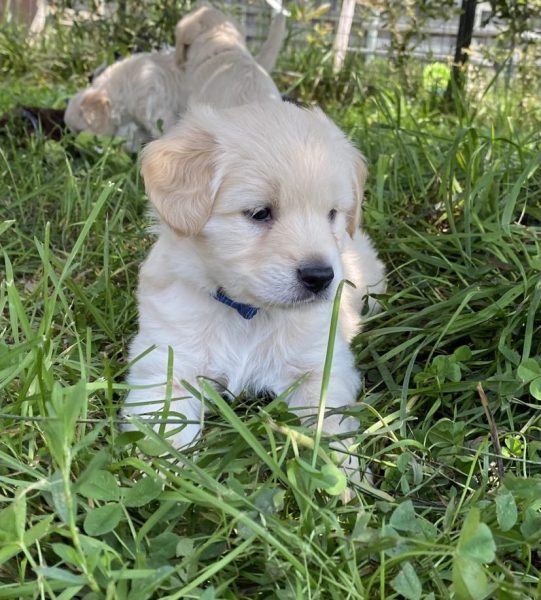 Pink Collar Female RESERVED – congrats Nancy and Family!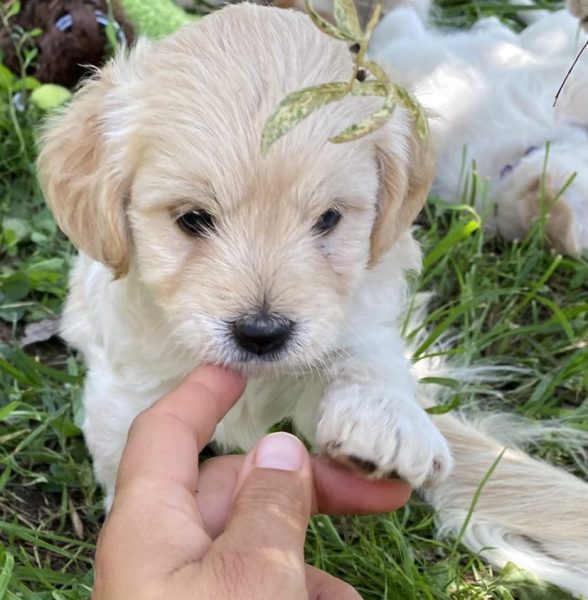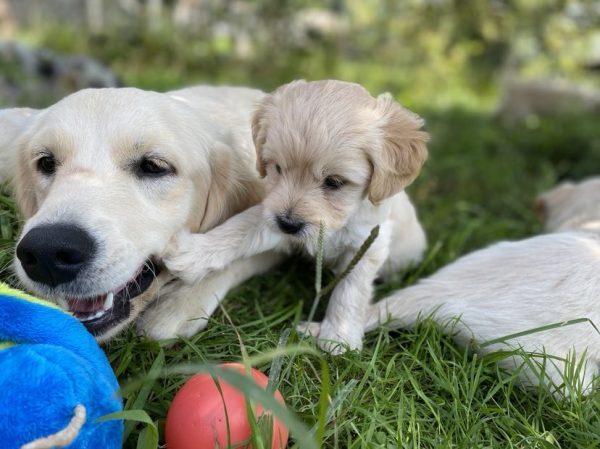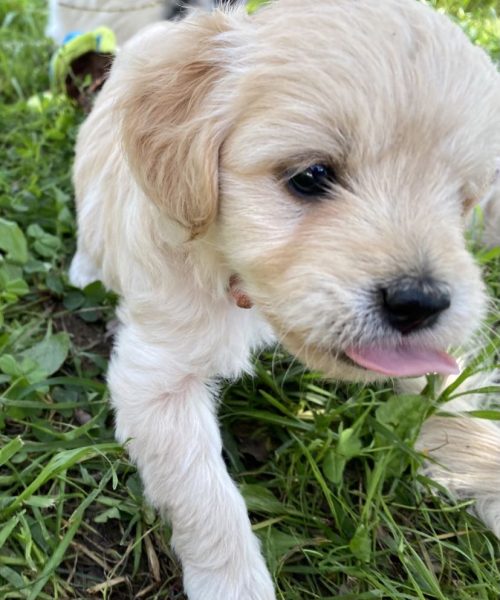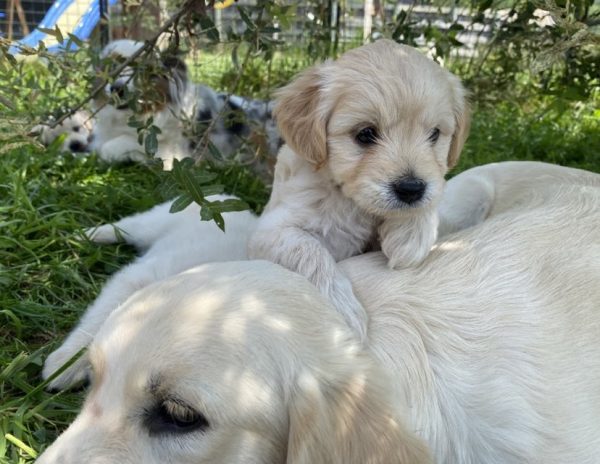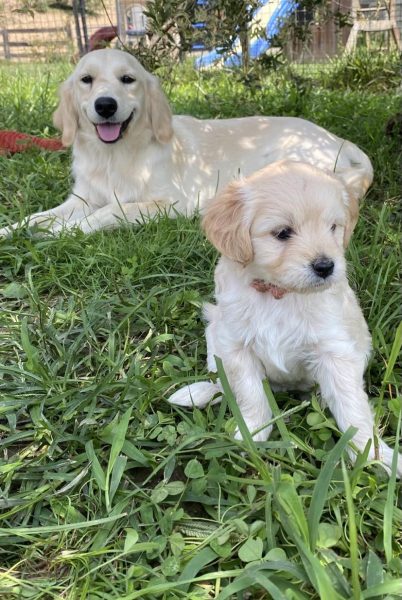 Orange Collar Male- RESERVED congrats Becky!!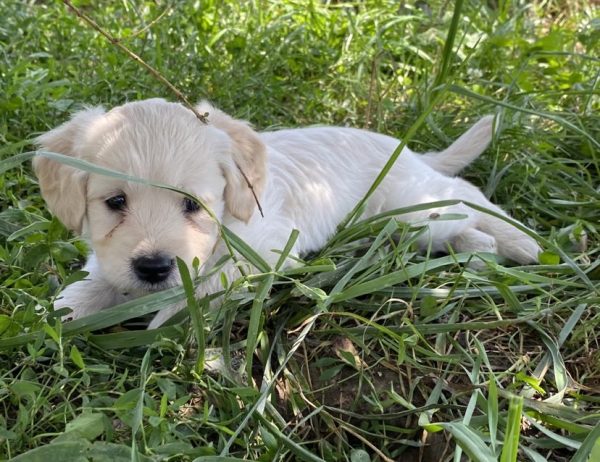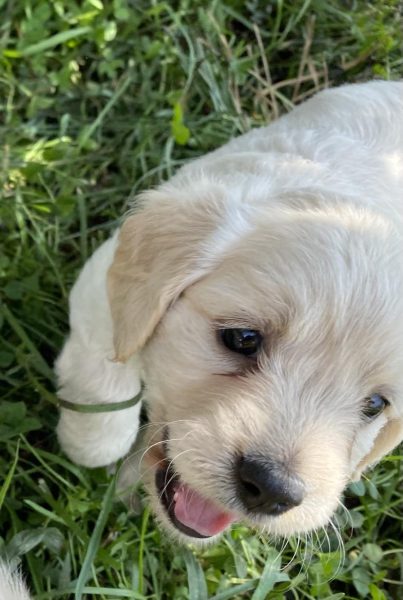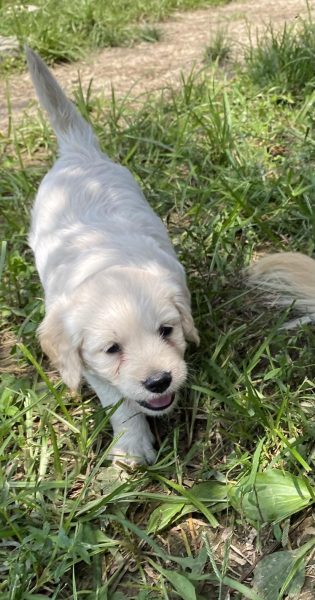 Purple Collar Female – RESERVED – congrats MacKenzie!!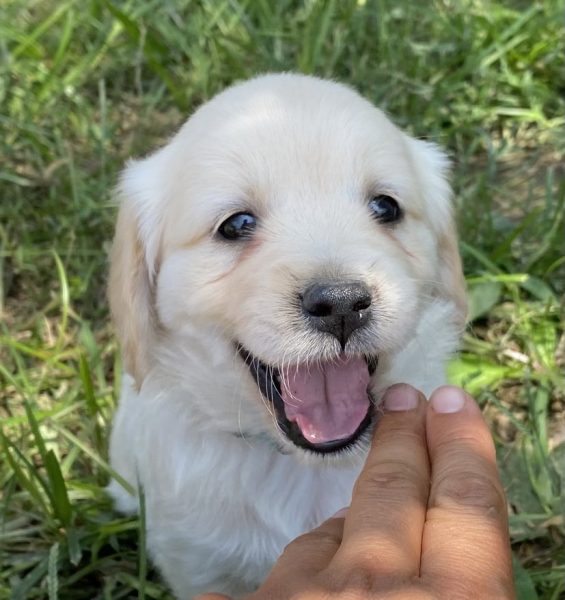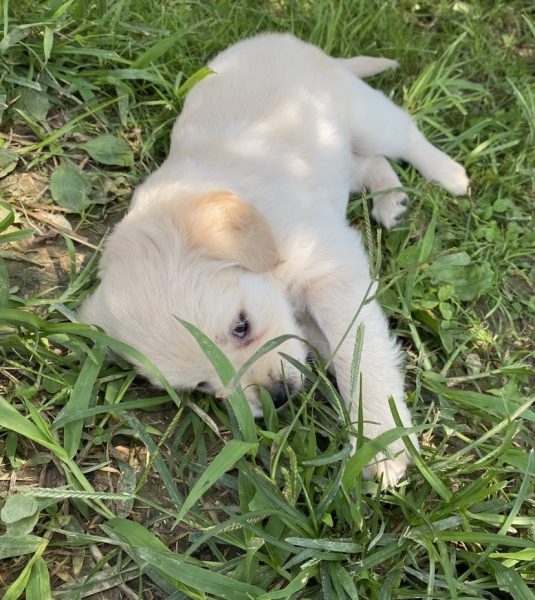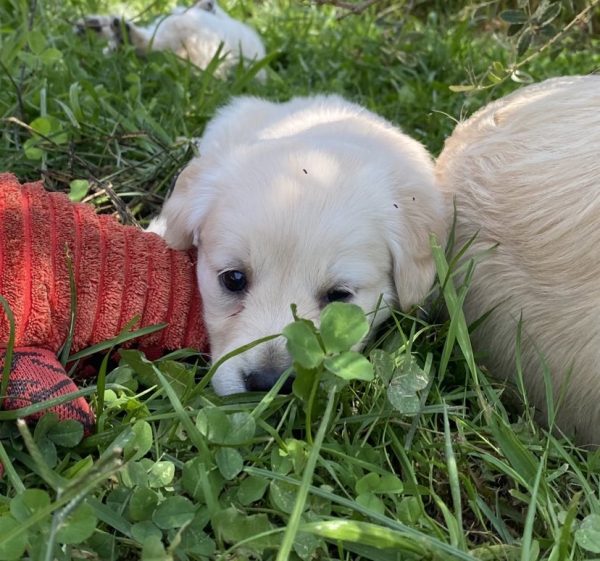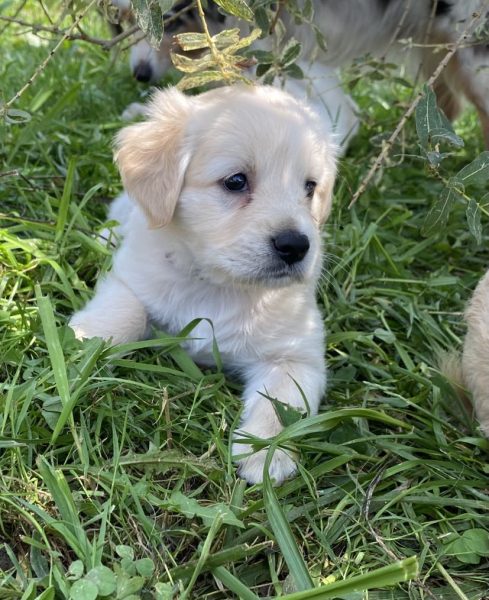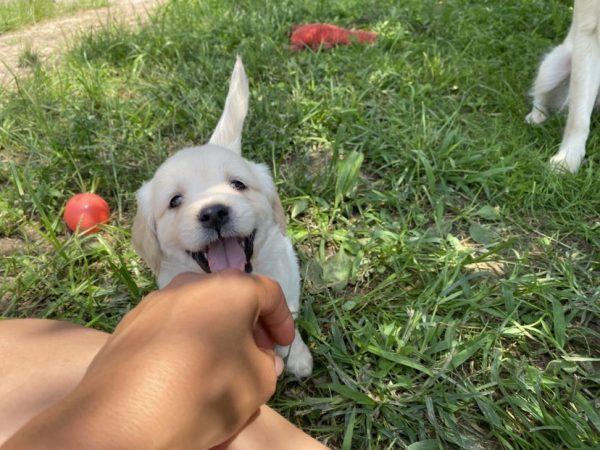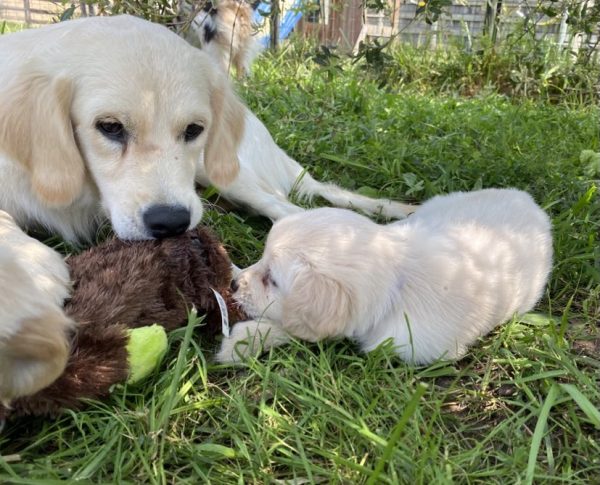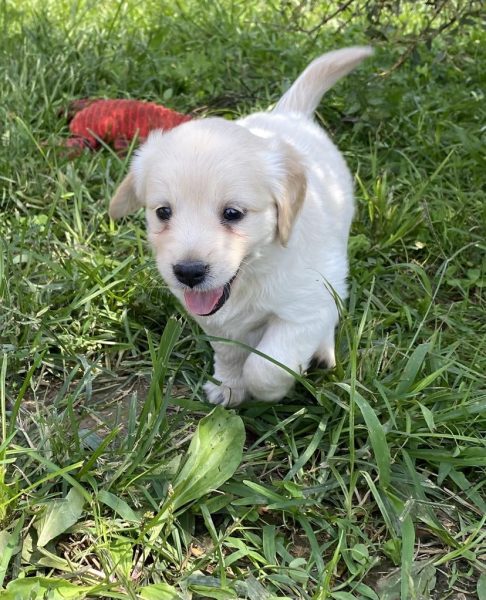 Aqua Collar Female- RESERVED – congrats Beaylee!!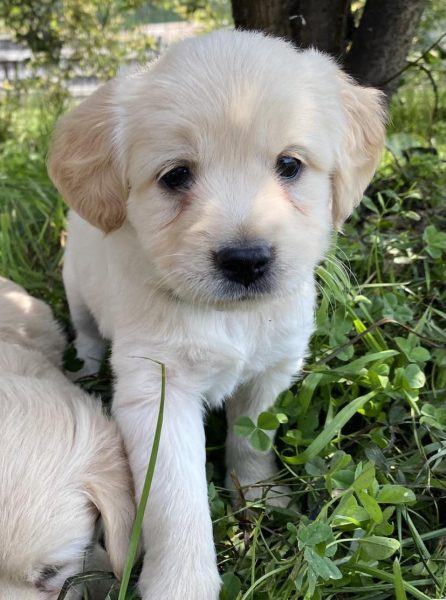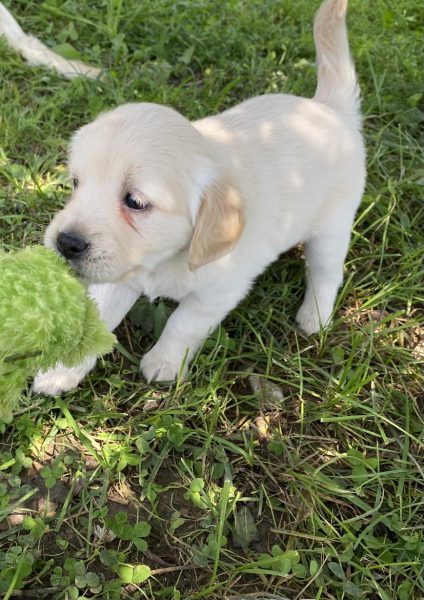 8/15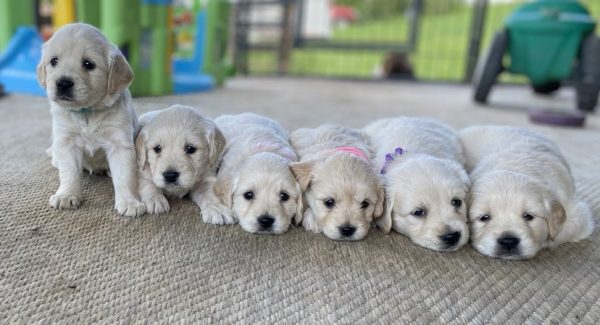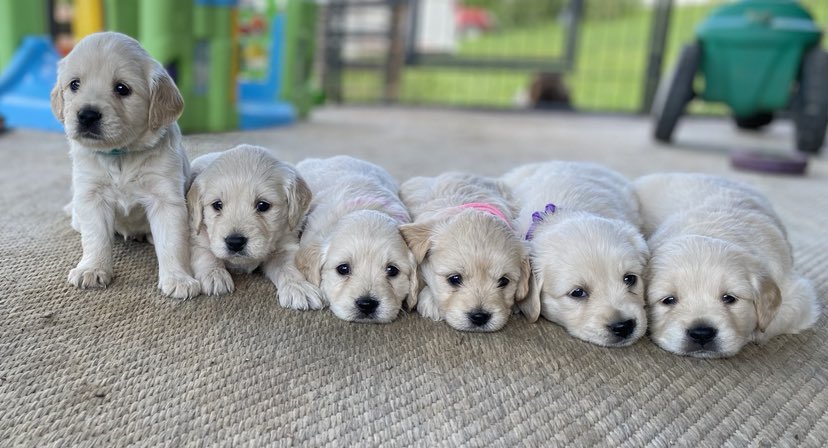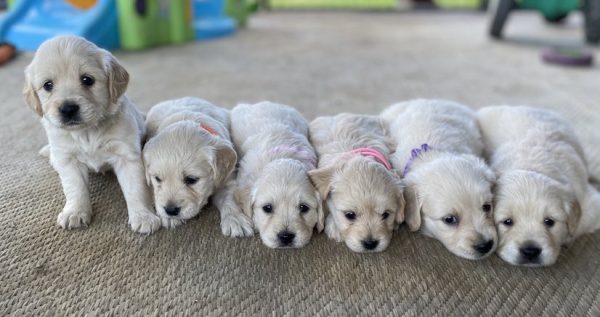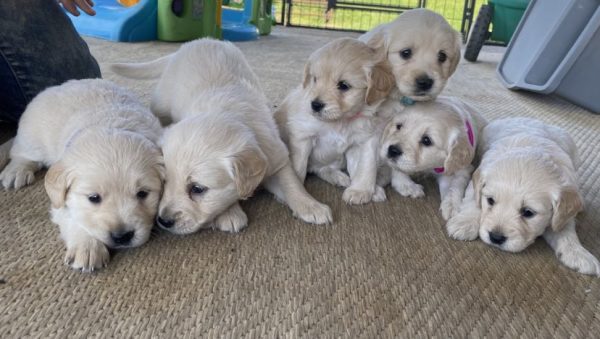 4 girls pictured together
Female 1:  Purple collar-  biggest of the 4 girls, lovely light cream coat!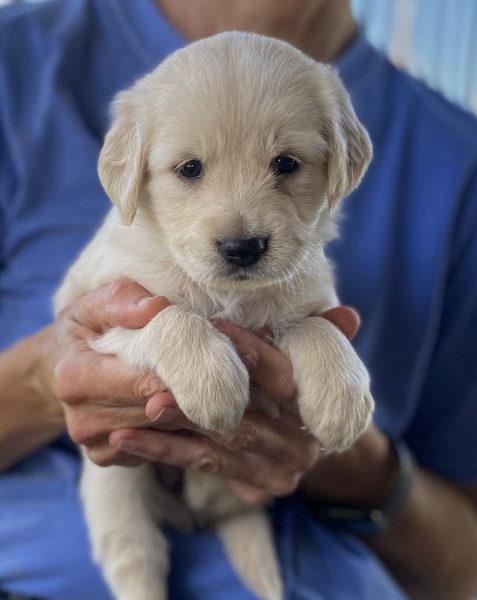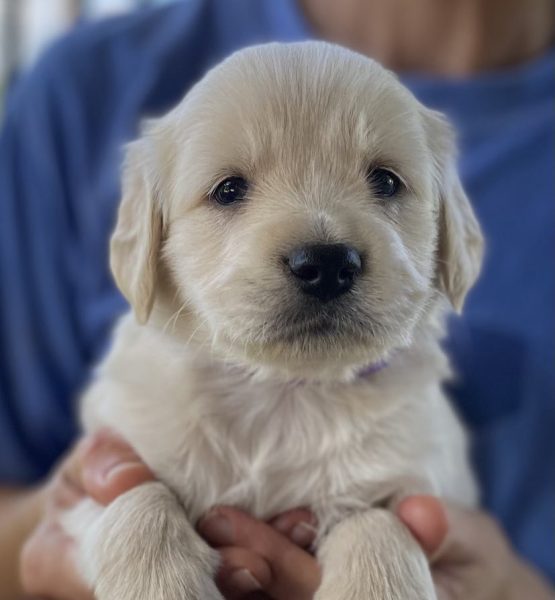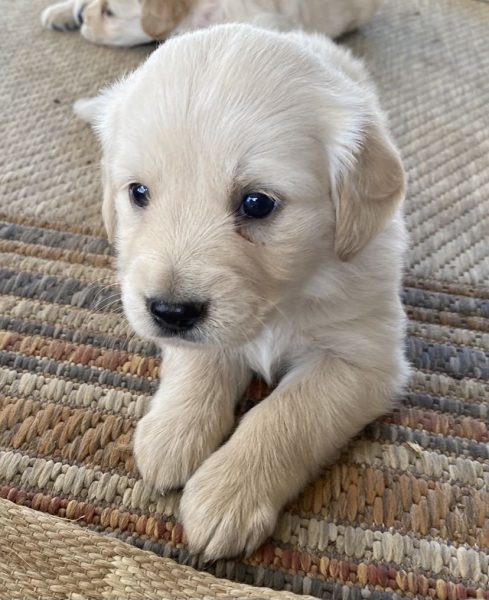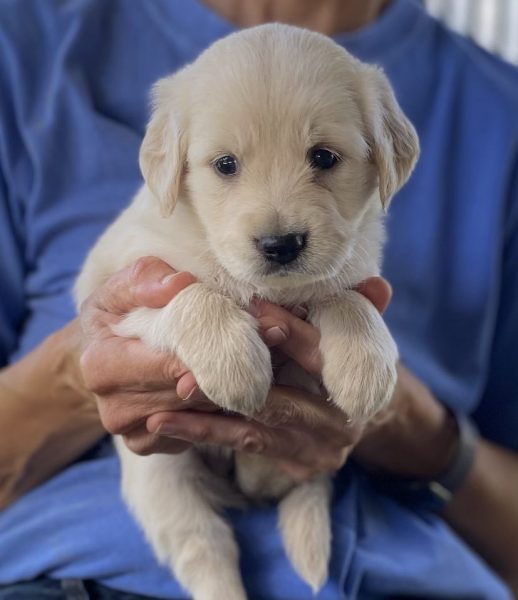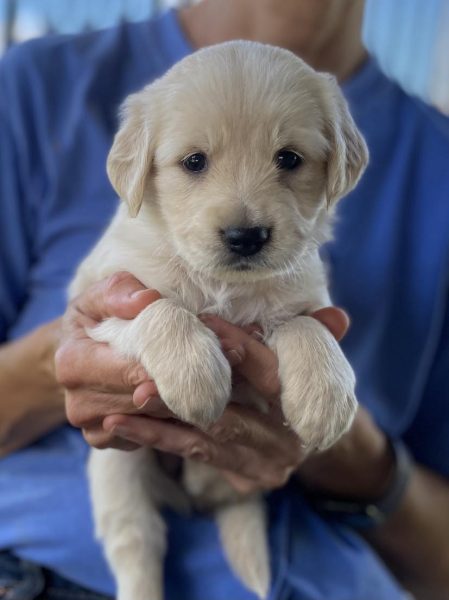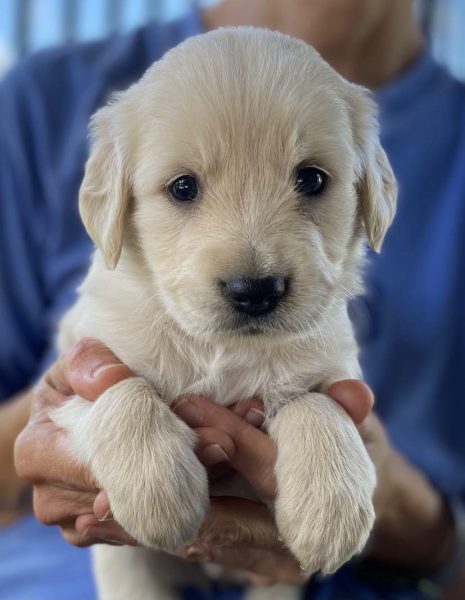 2 females are medium sized- aqua and fushia collars: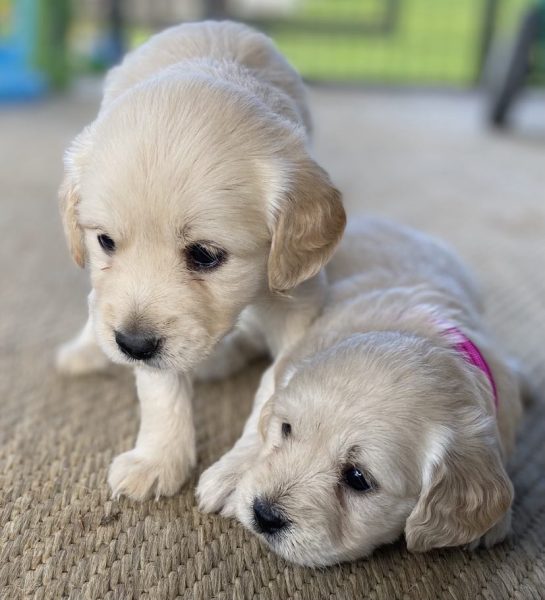 Female 2 – Aqua collar- very outgoing and bubbly little gal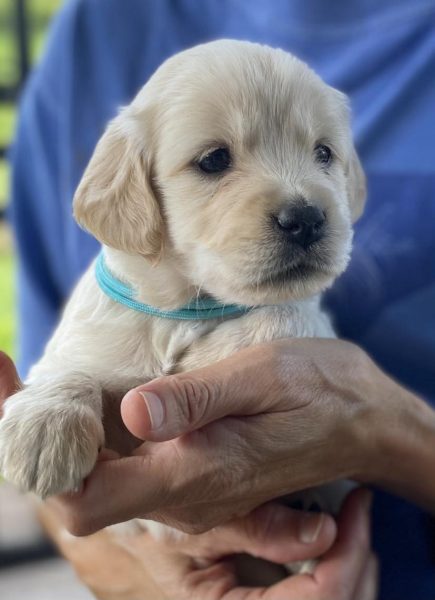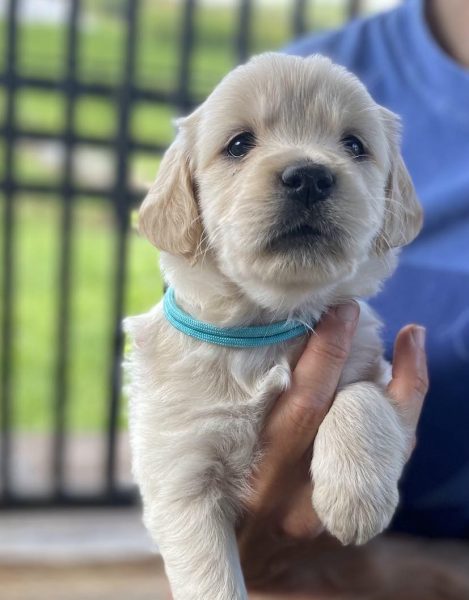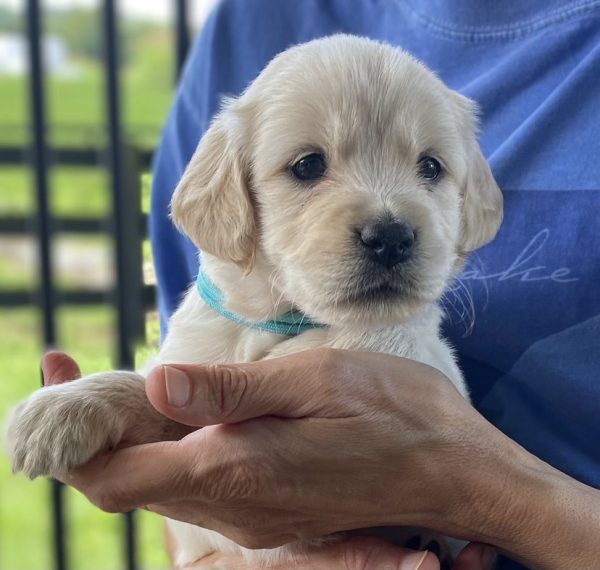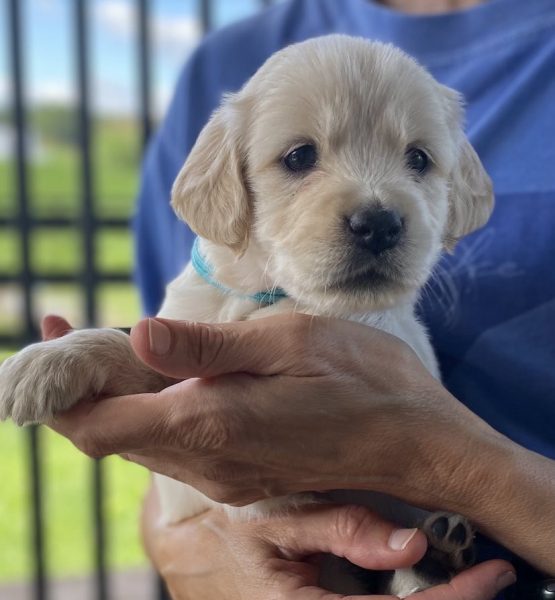 Female 4 – Fushia collar- medium sized female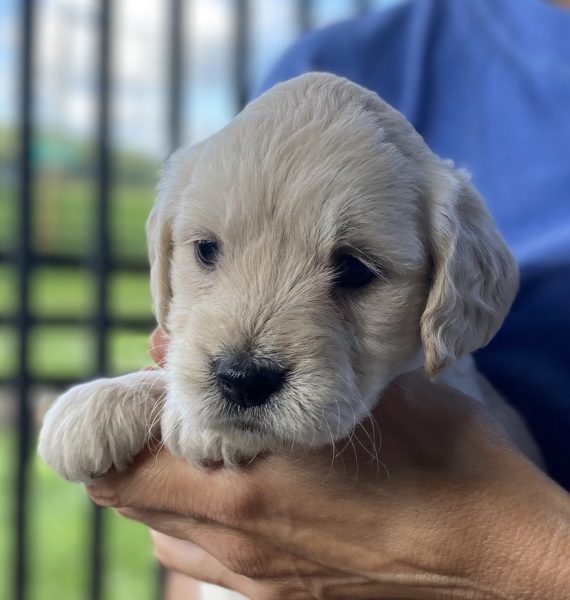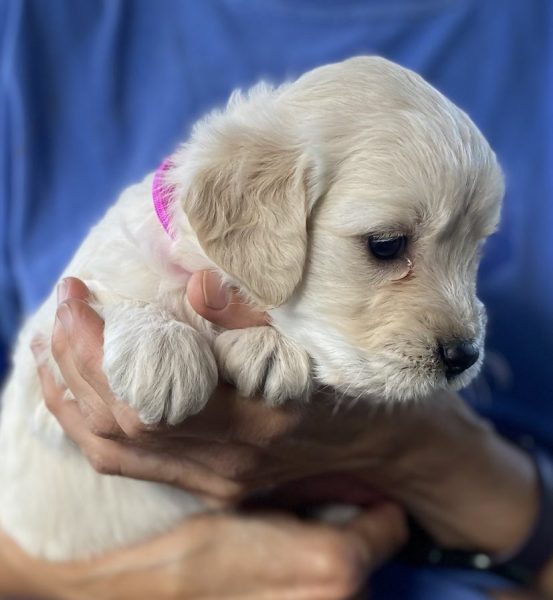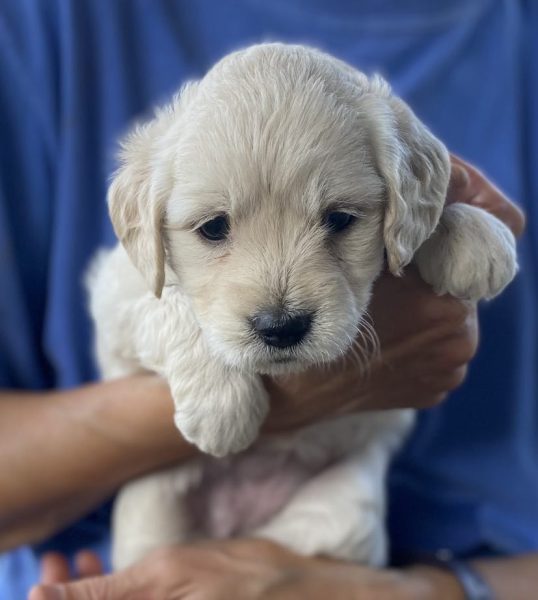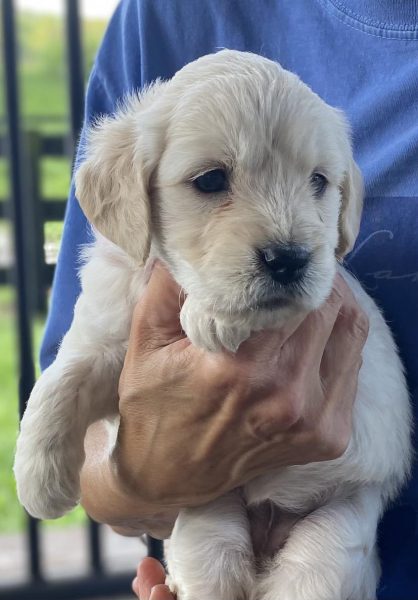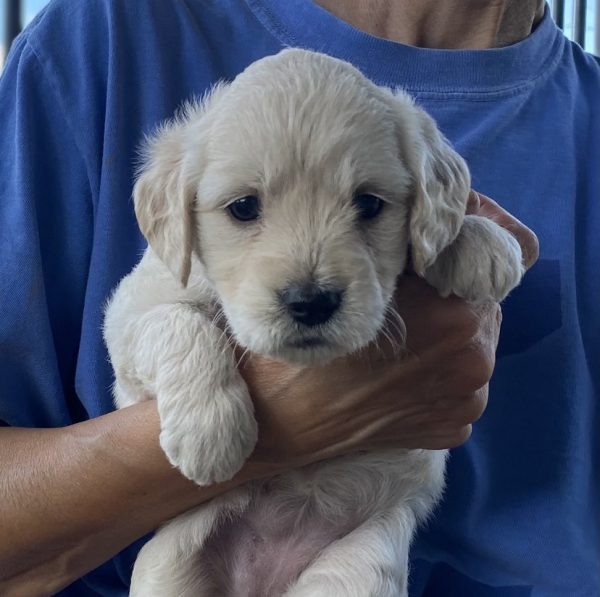 Female 3- tiny little gal, smallest of the litter by quite a bit- pink collar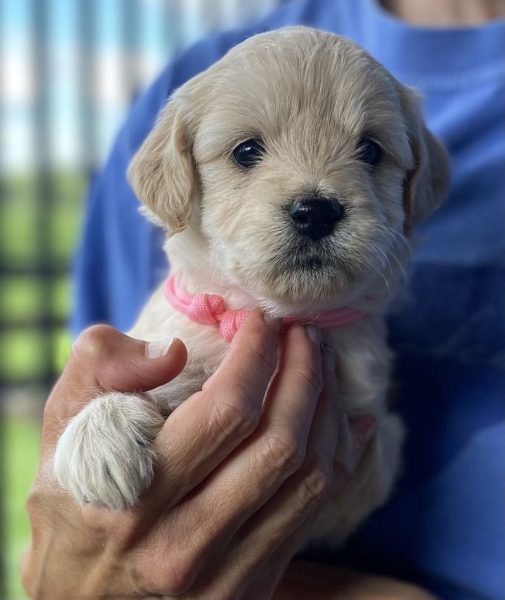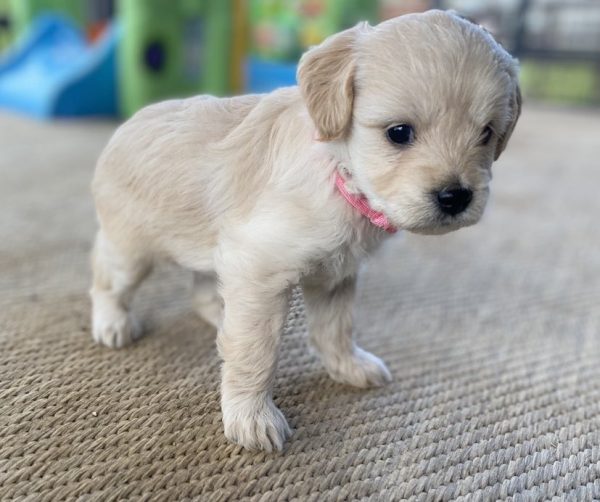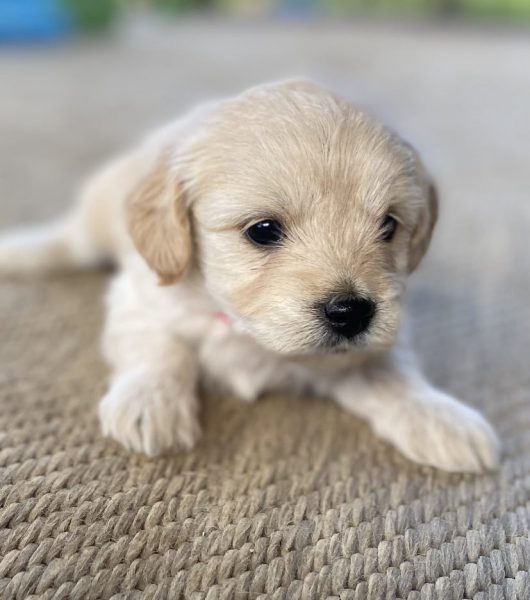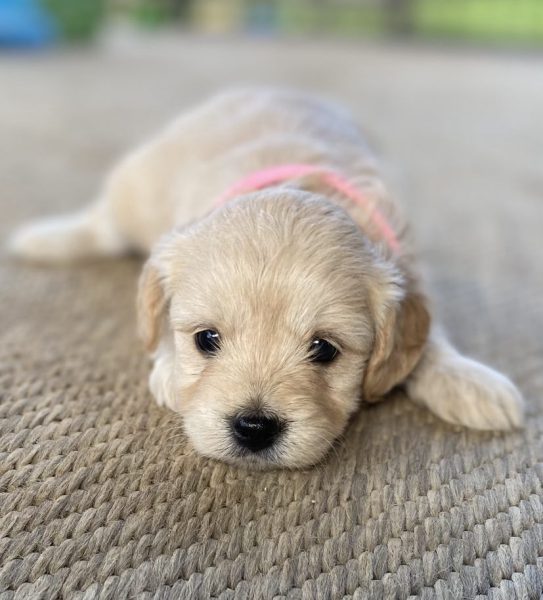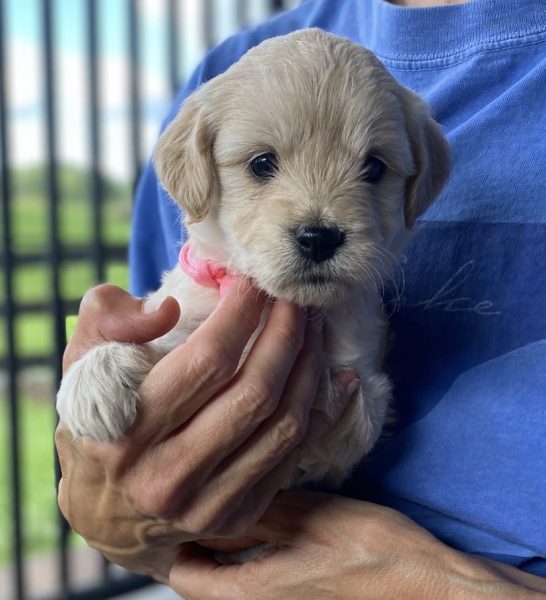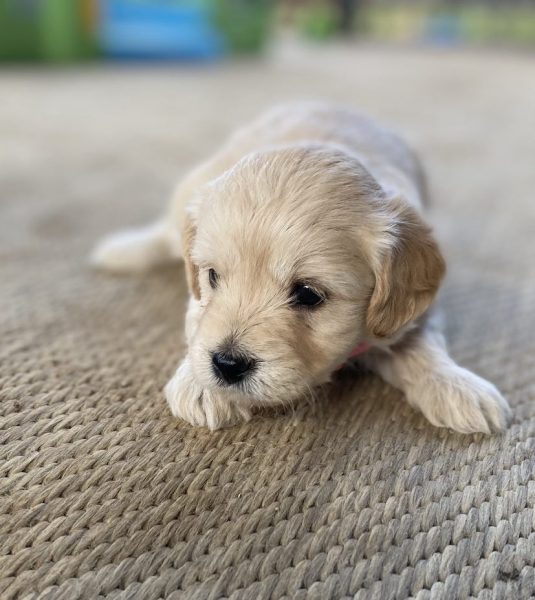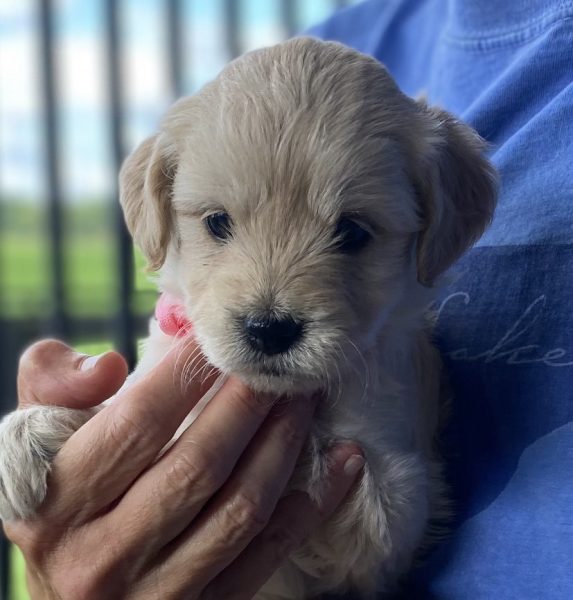 2 boys pictured together: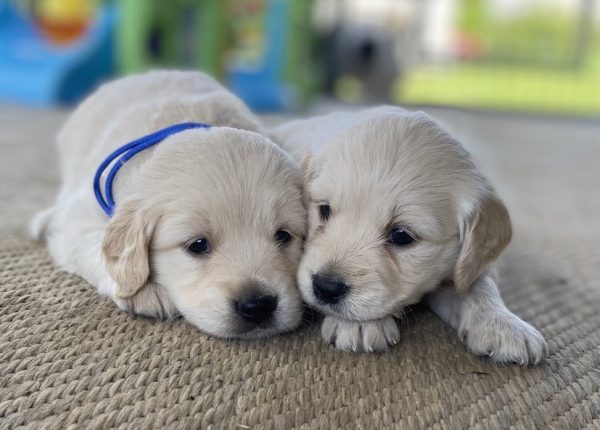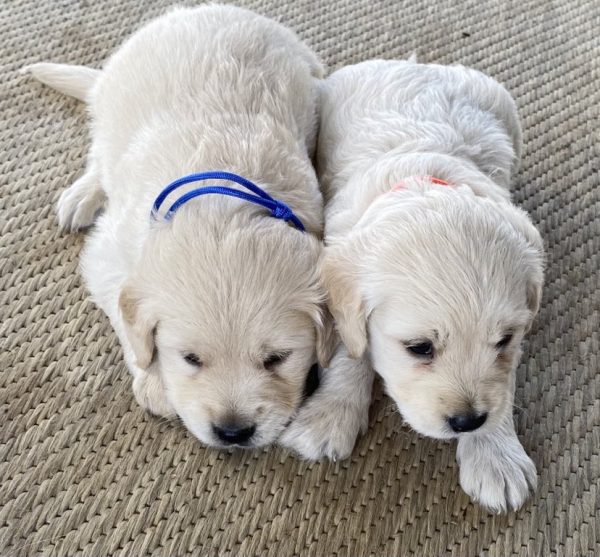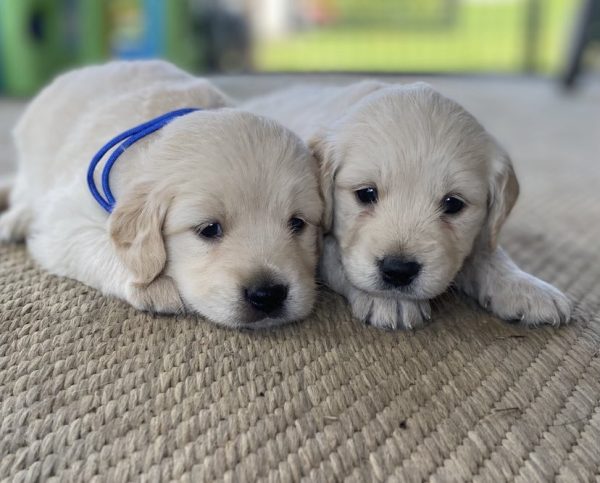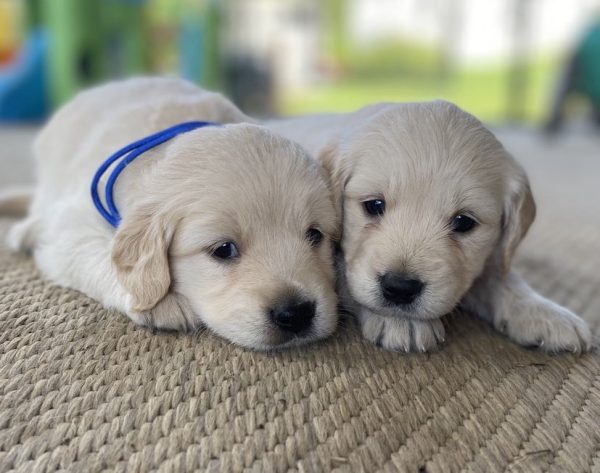 Male 1- Blue collar- larger pup, beautiful boy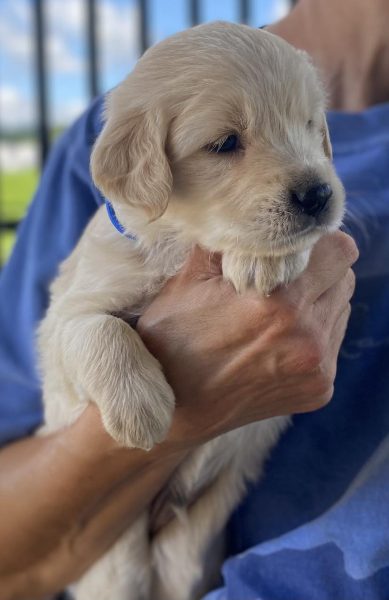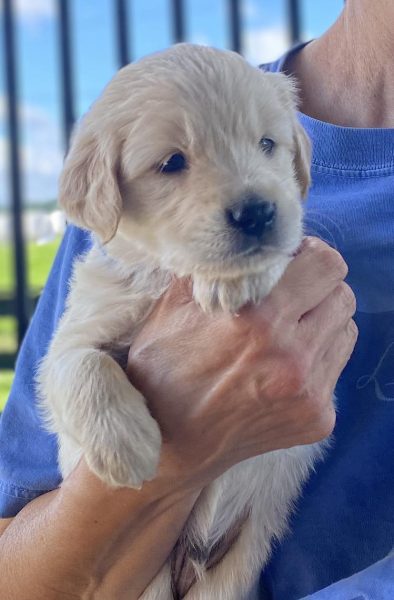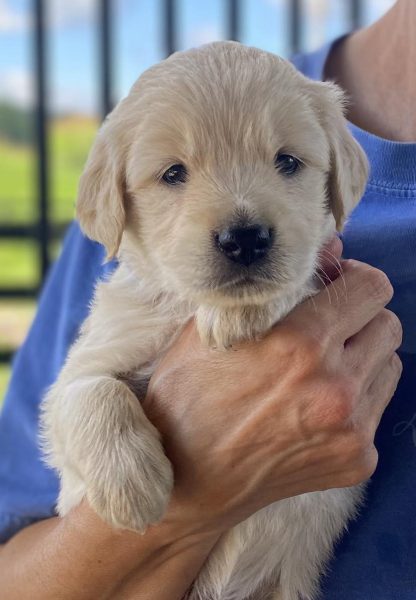 Male 2- orange collar, smaller of the boys, medium sized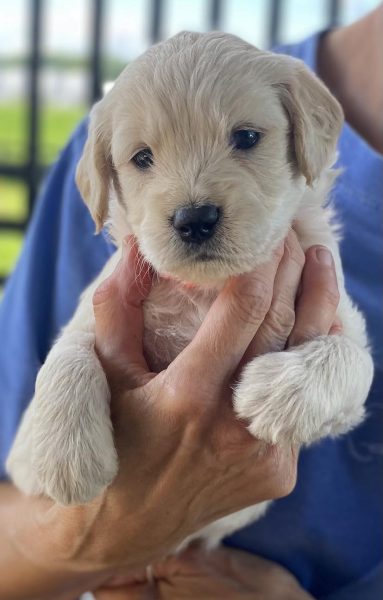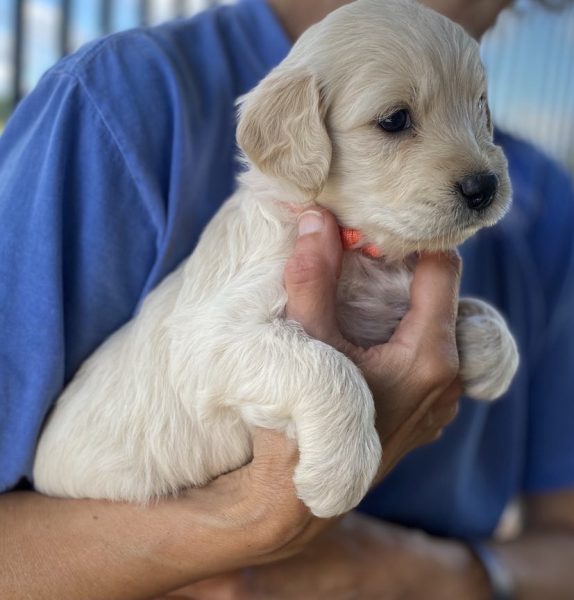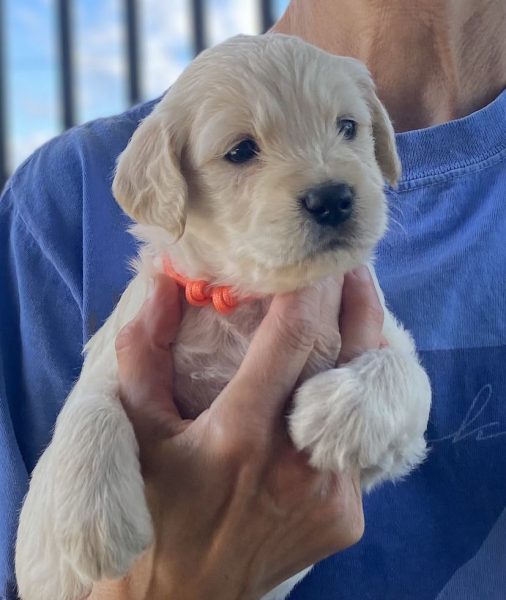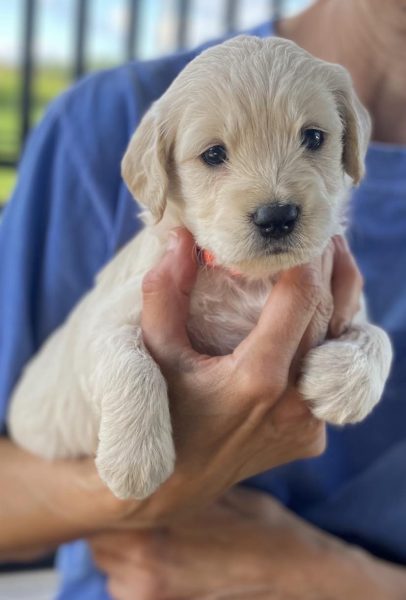 Female 1: beautiful light colored coat!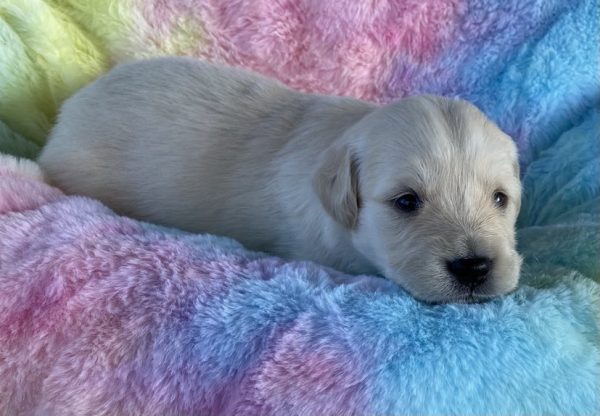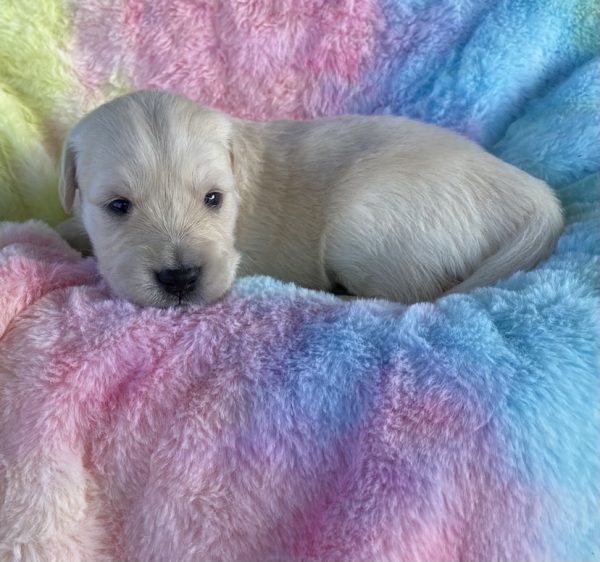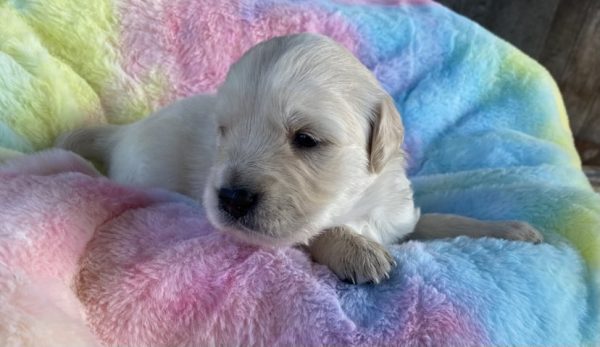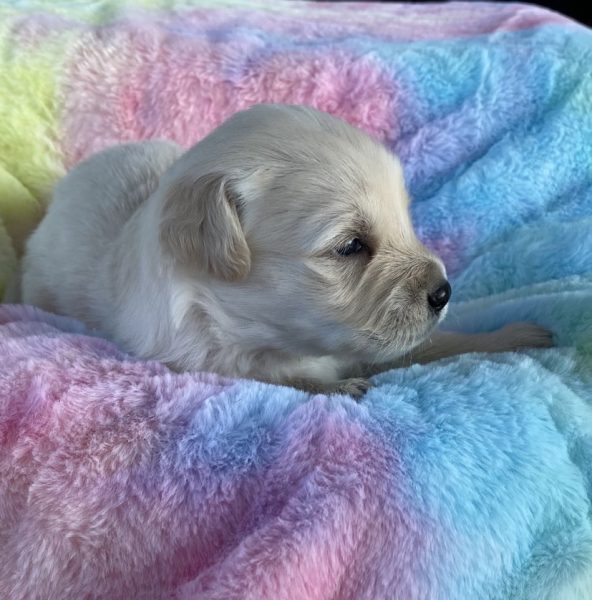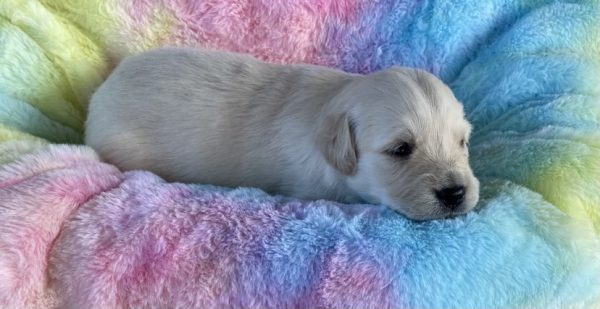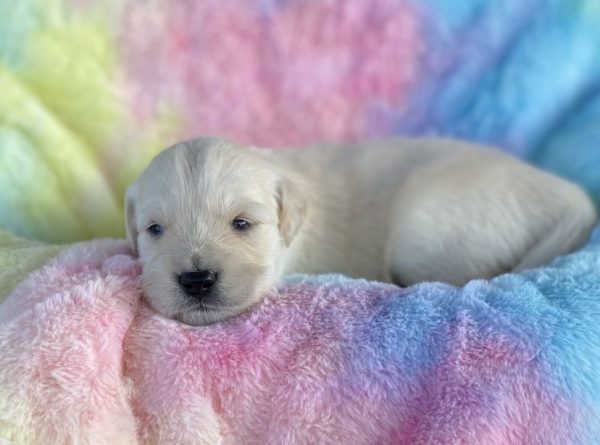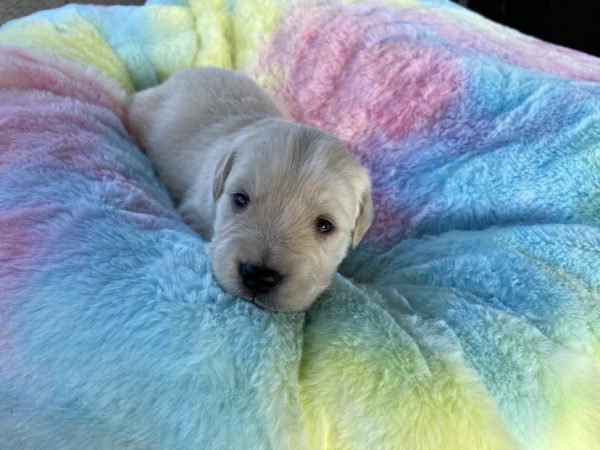 Female 2:  beautiful gal!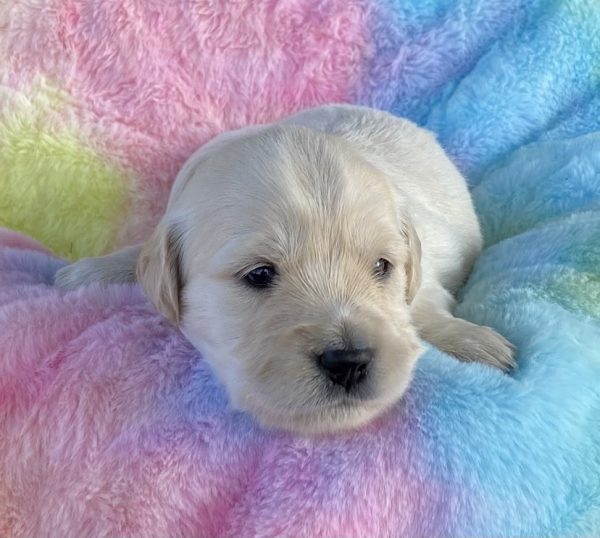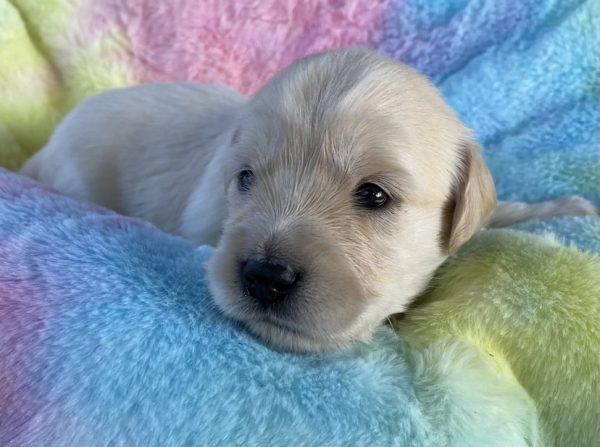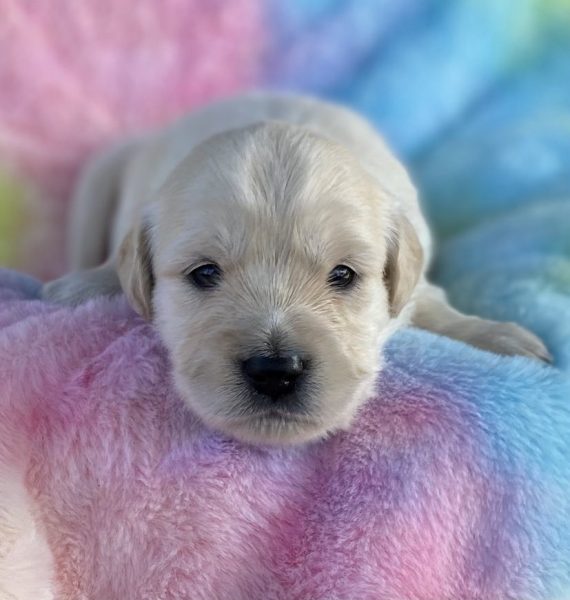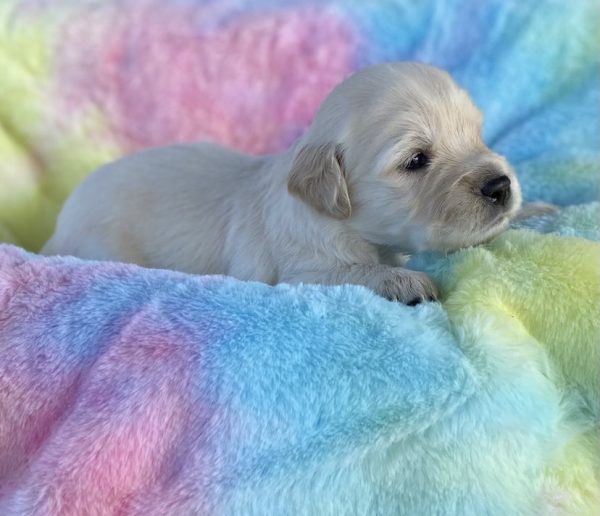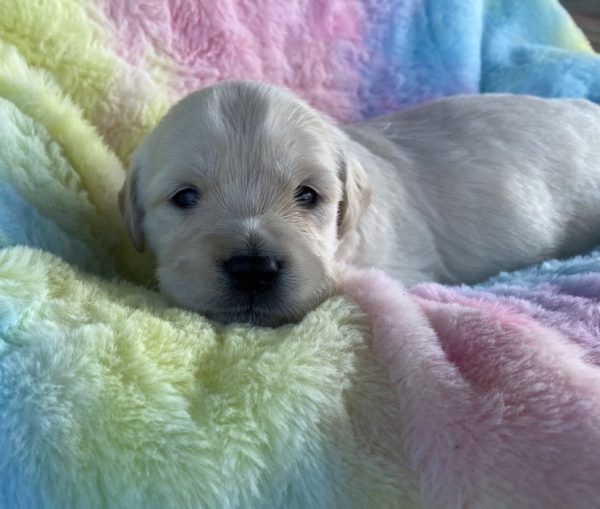 Female 3:  little gal, smallest of the litter, also has the darkest coat of the litter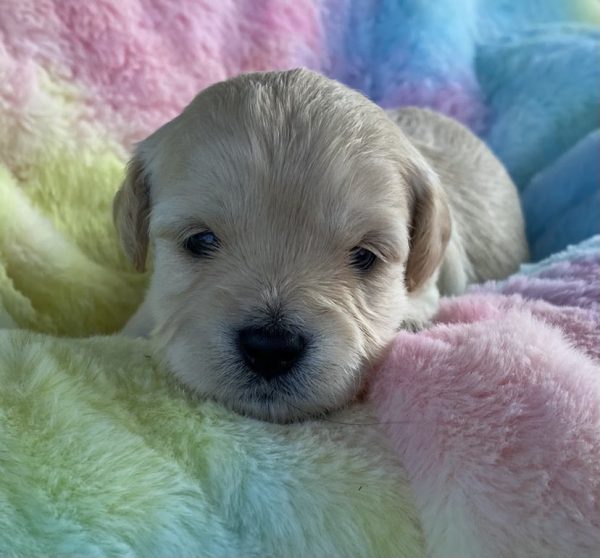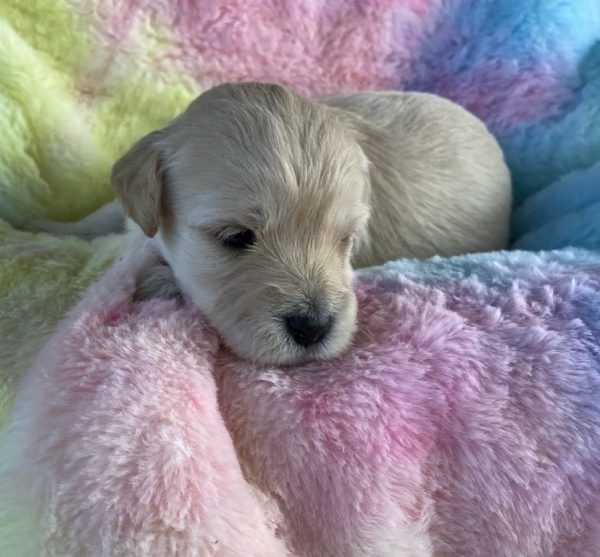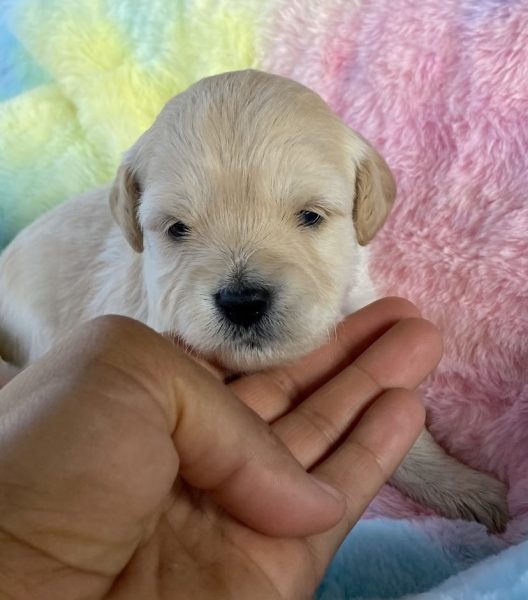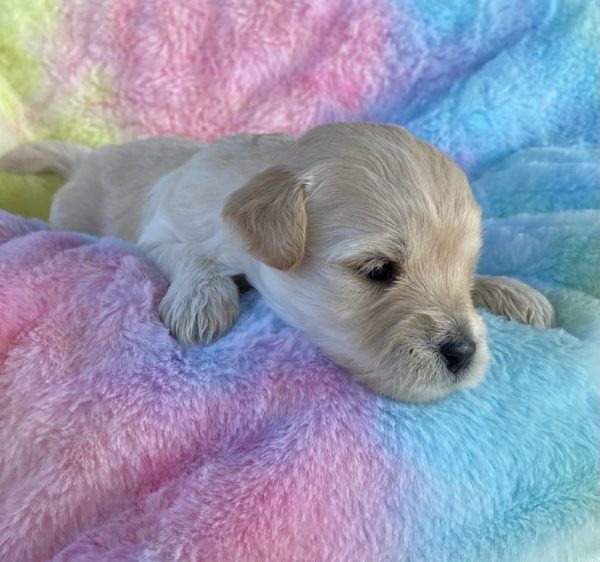 Female 4:  second smallest of the litter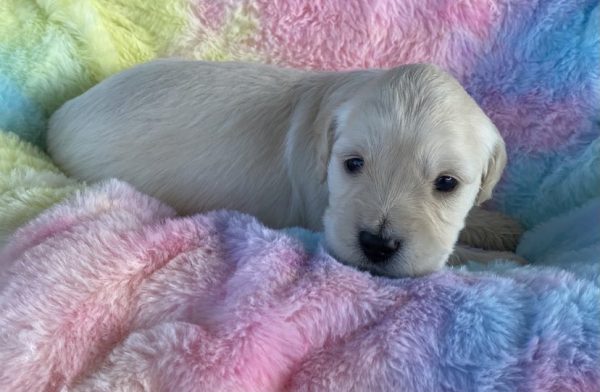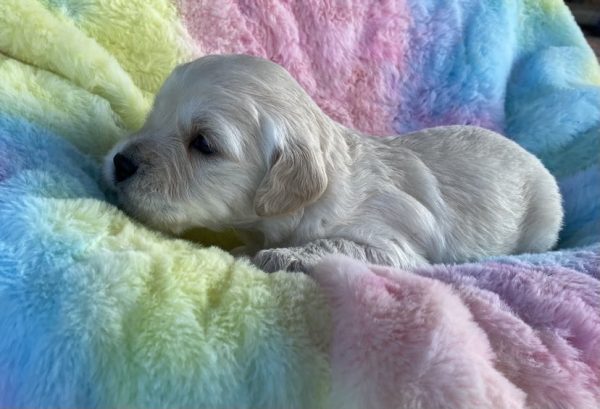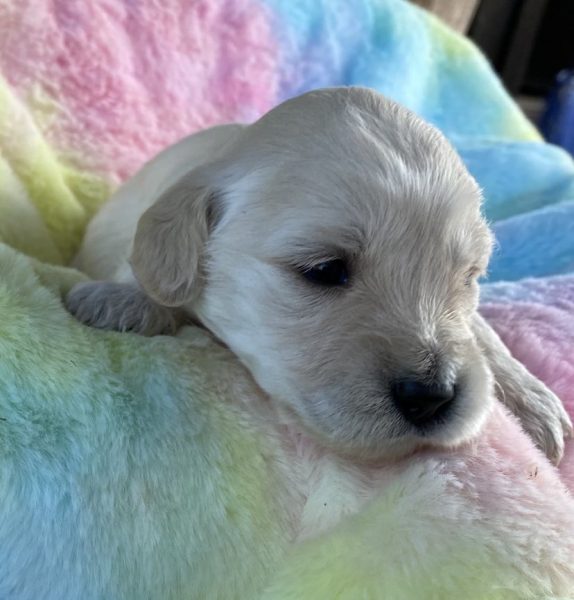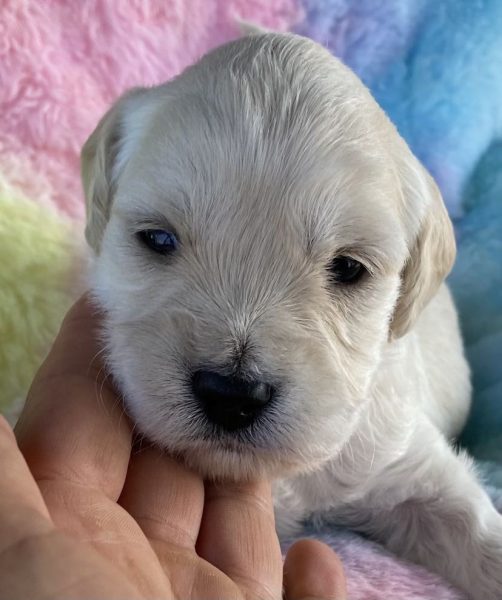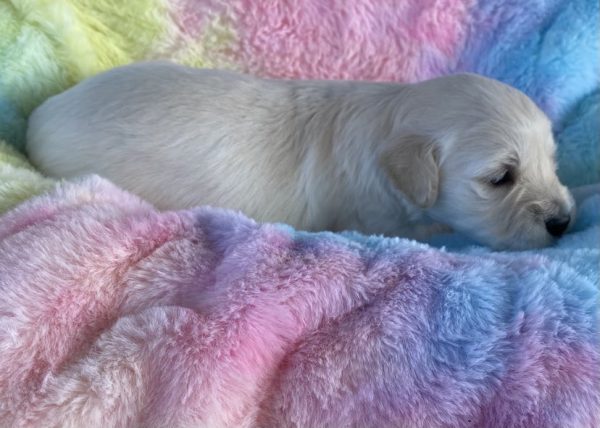 Male 1:  slightly darker colored coat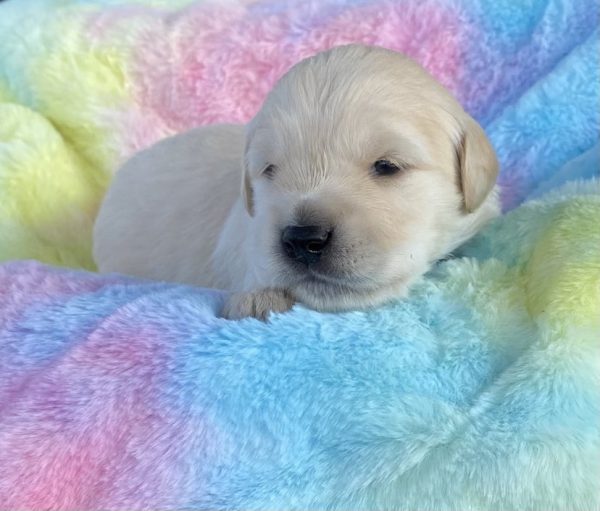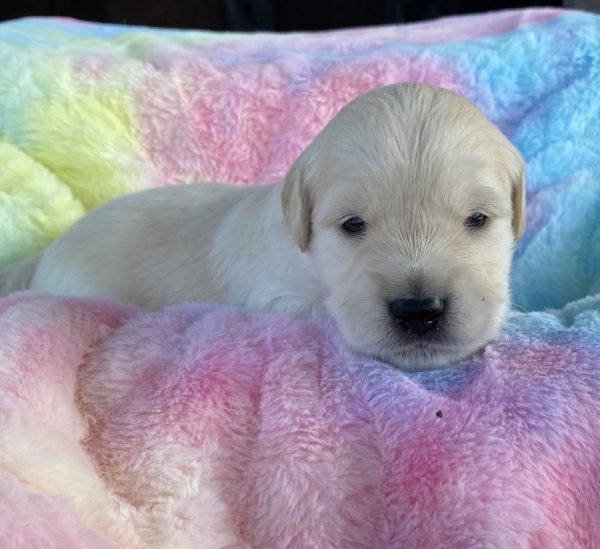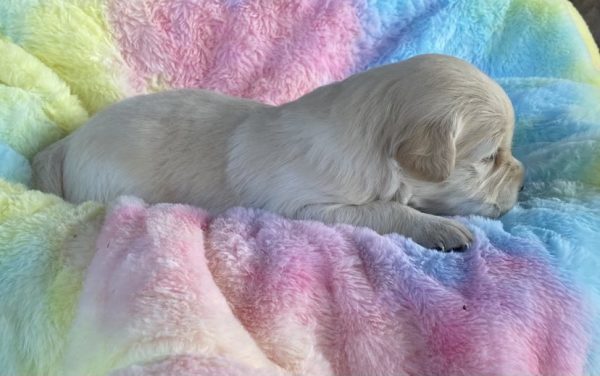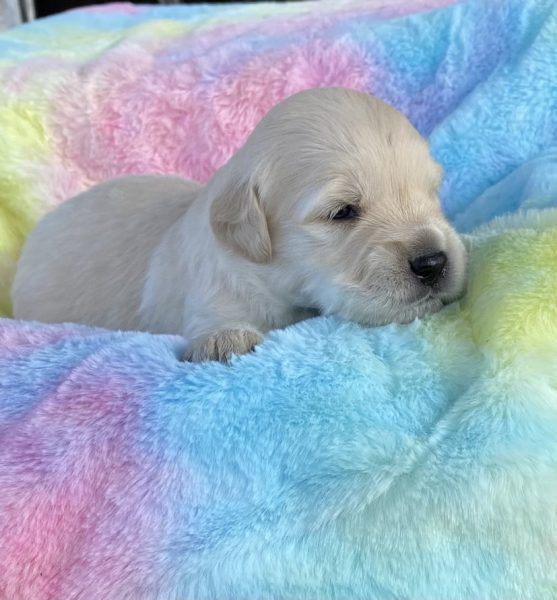 Male 2:  smaller of the 2 boys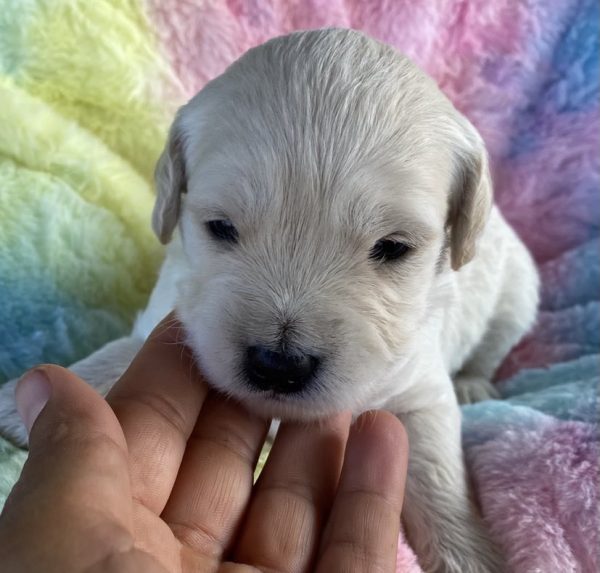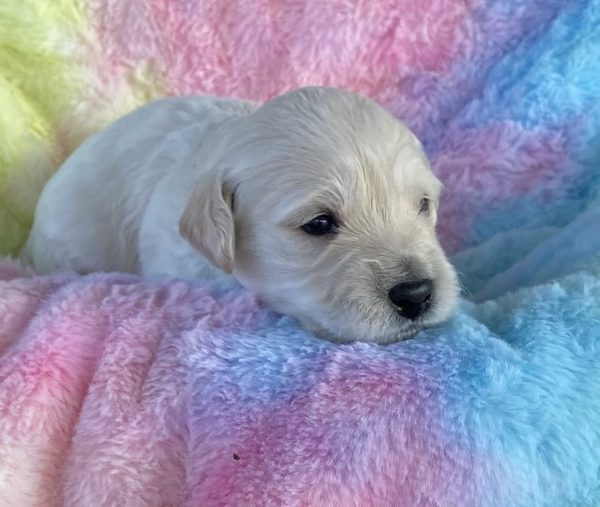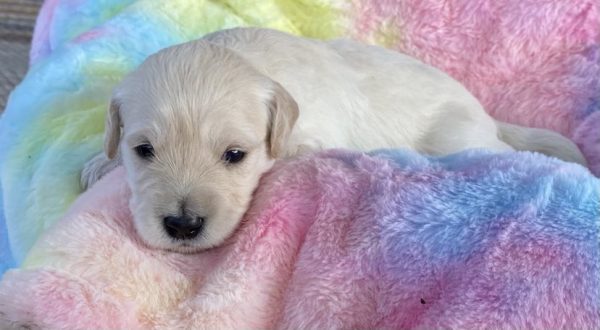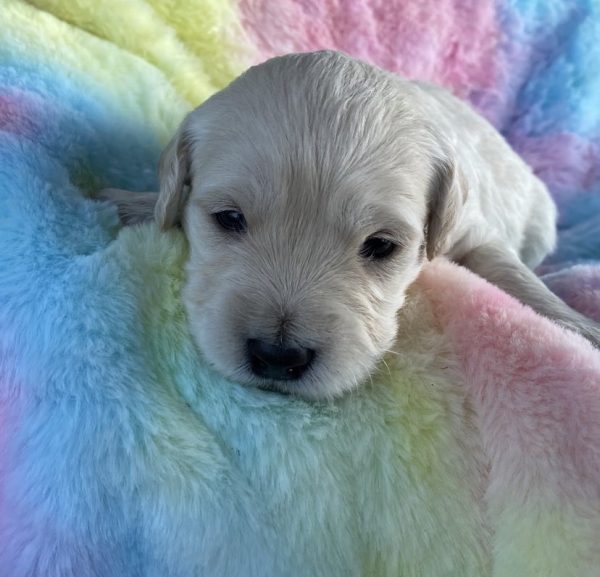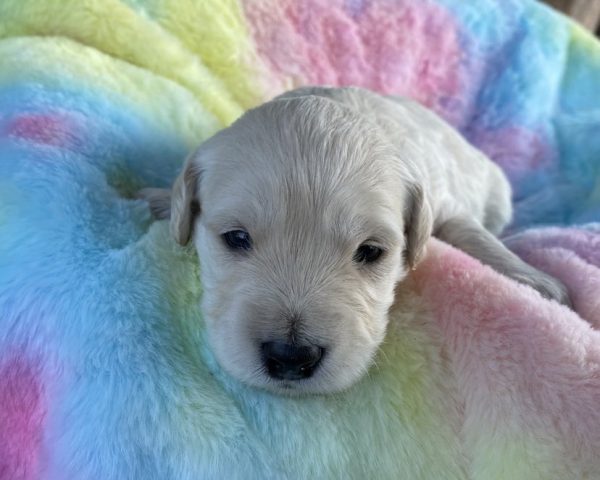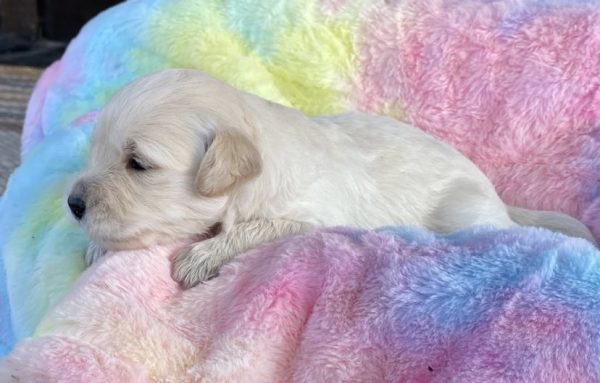 Newborn pics!!  Although they are all very similar, so far we've been able to tell them apart by slightly different colors and their sizes.  Once they're a little older, we will use collars to help differentiate, I just don't like to use collars when they're really young.  Also please note that just because some pups are bigger than others right now, does not mean it will stay that way necessarily.  I just marked sizes for differentiating purposes for now!
Female 1:  Larger female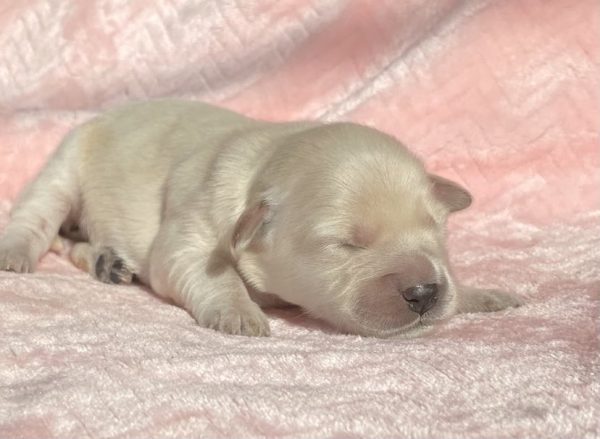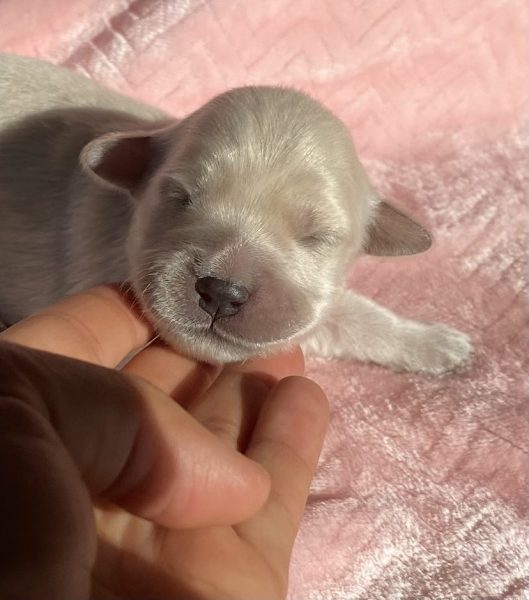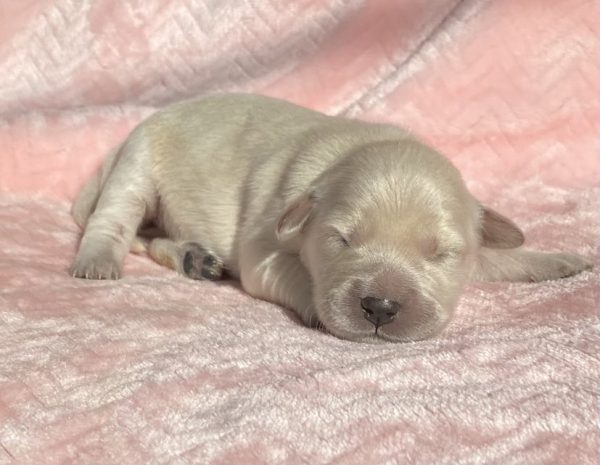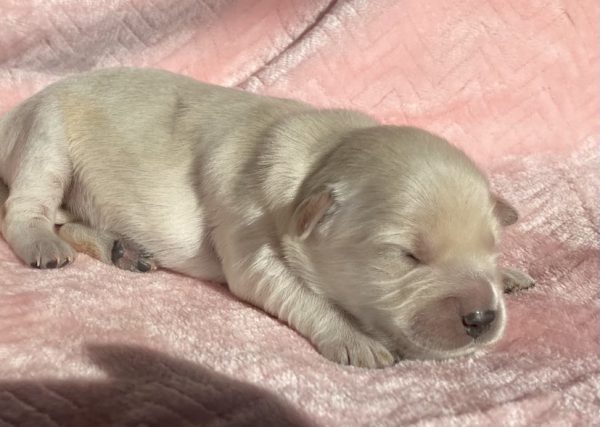 Female 2:  Larger female,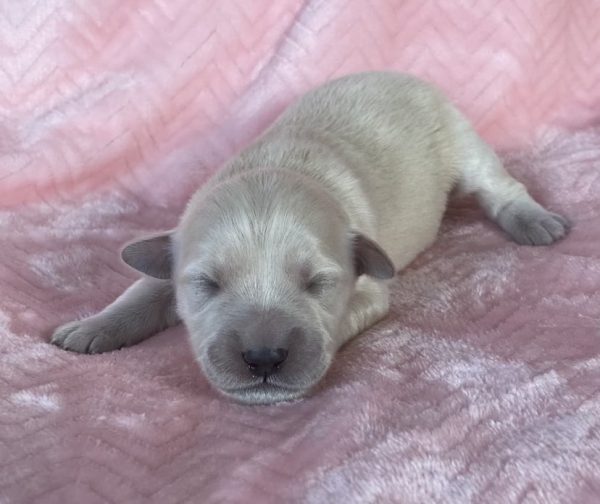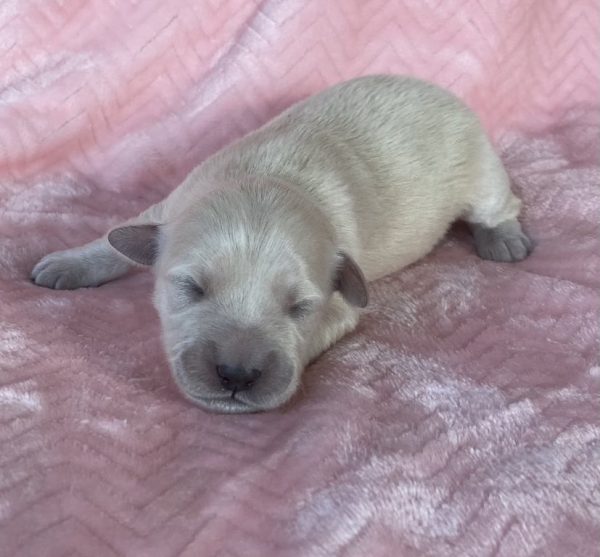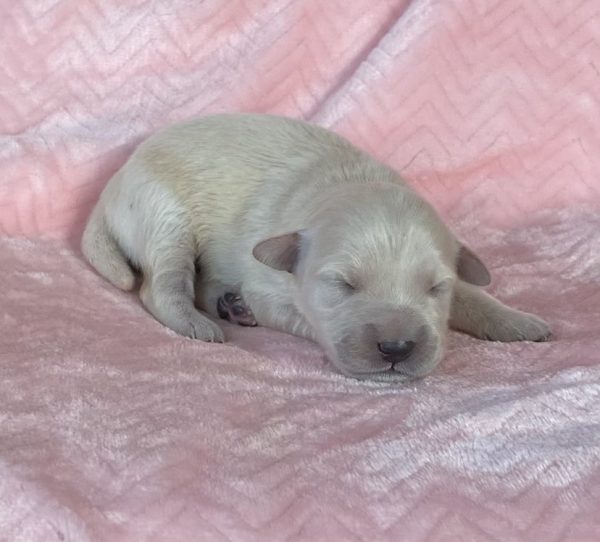 Female 3:  smallest for now!  darker coloring than the other girls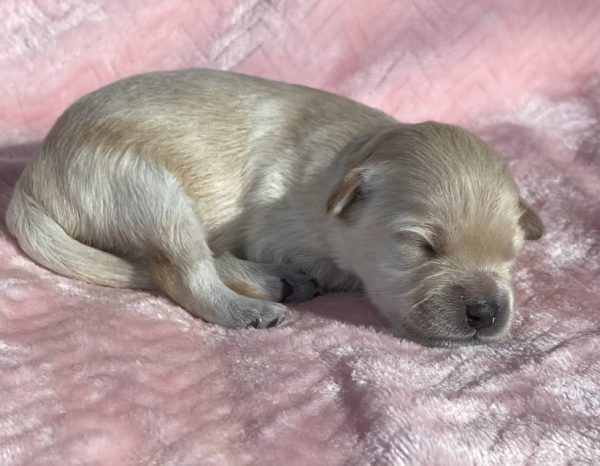 Female 4:  second smallest for now!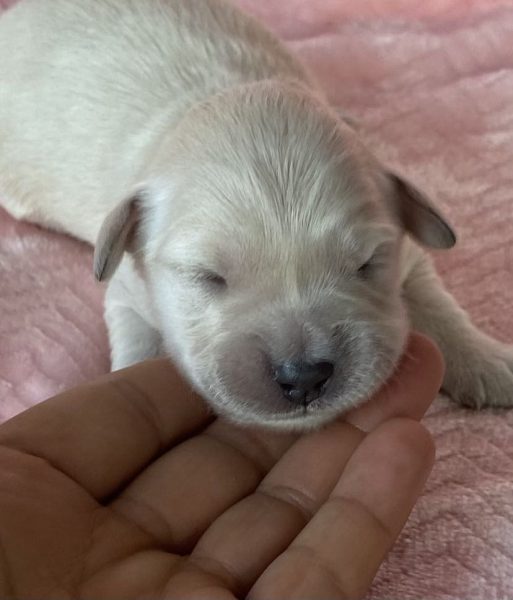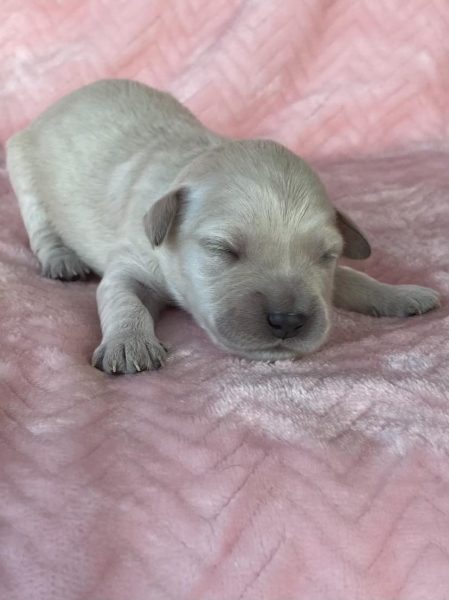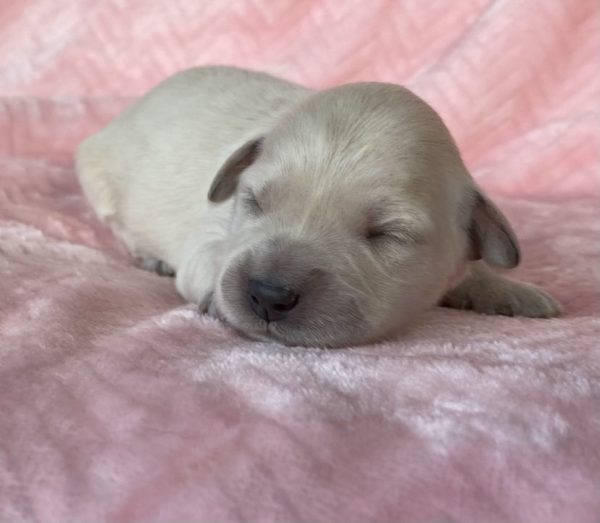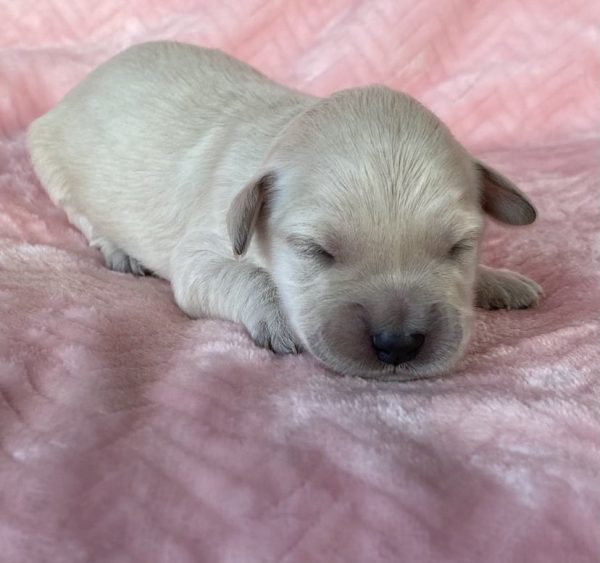 Male 1:  larger, darker coloring than his brother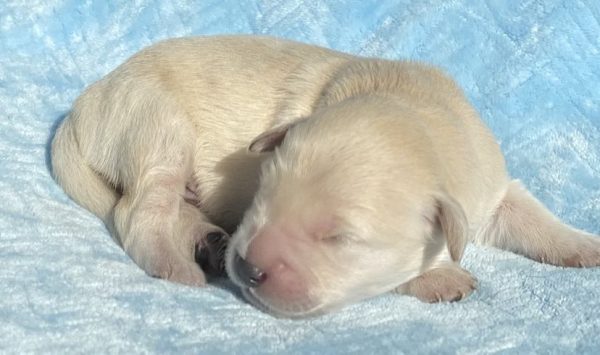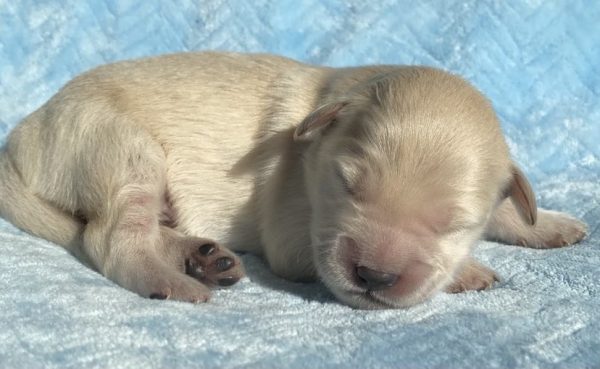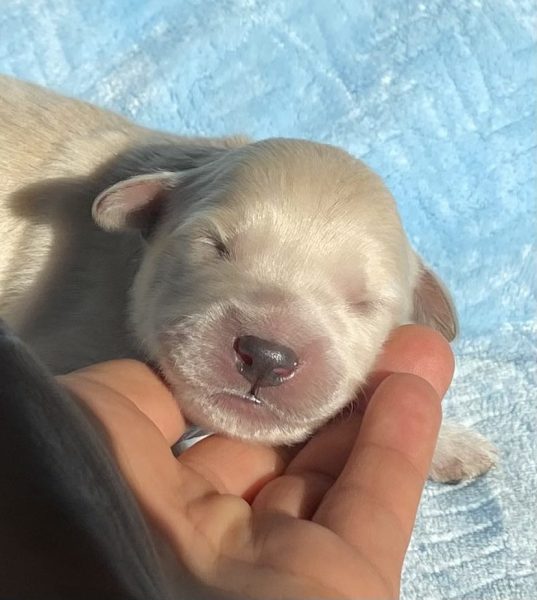 Male 2:  lighter coloring, middle of the litter size wise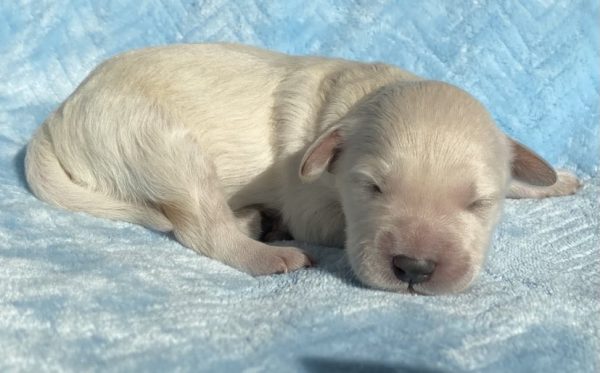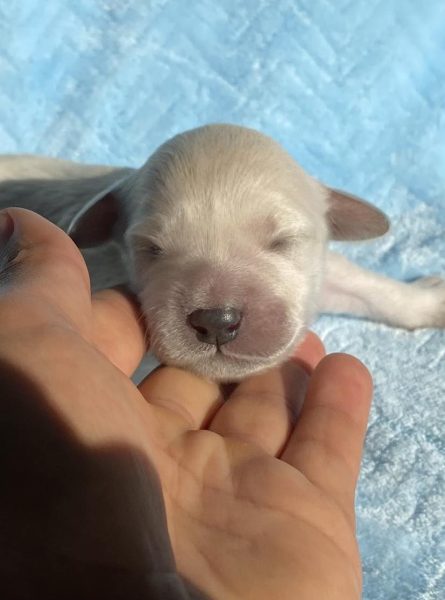 Below, Mama LuLu, click her pic to go to her page!  Lulu is a gorgeous english cream color, and is such a sweetheart!!  Be sure to check out her daughter, Nalas page to see an example of her pups = )
Click pic below to go to Lulu's page!  20lb miniature golden retriever!!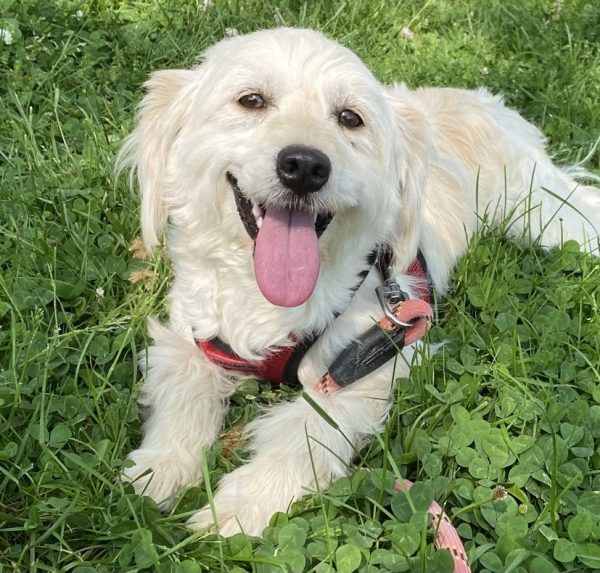 Below, Dad Simba, 14lb miniature golden retriever!  Click his pic to go to his page!  This is one special guy, we are so excited to see his pups!!!